Colleges May Start To Ask About 'Orientation'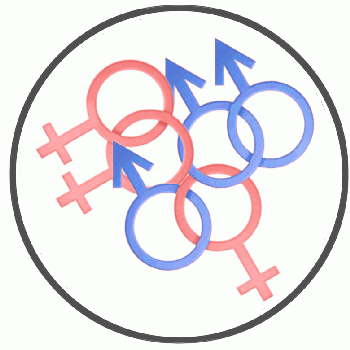 They seem to want to know everything. Race. Sex. Family's financial background.
But not that. They would never ask that. Until now.
Sexual orientation.
Elmurst College, a private liberal arts school in Chicago, released it's undergraduate application in August with an additional question that has not been seen on any other college/university application.
"Would you consider yourself to be a member of the LGBT (lesbian, gay, bisexual, transgendered) community?"
That question, deemed optional, makes Elmurst the first school in the country to ask applicants about their sexual orientation or gender identity, first reported by the Chicago Sun-Times.
Gary Rold, the dean of students at Elmurst, stated that the question falls in line with the campus' mission statement to increase diversity.
"We're offering an incentive to a group of students who are looking for a home and may not find that in a lot of other places, we consider that a good thing. It's very consistent with out mission," said Rold to NBC Chicago.
Aspiring freshman and transfer students applying for the 2012 fall semester will become the first group of applicants with the option to check "yes," "no" or "prefer not to answer."
The answers have been said to play a role in the admission process.
Rold told NBC Chicago that a "yes" answer could put students in line to qualify for a scholarship worth one-third of the college's tuition.
Many students at Mercy had indifferent opinions when they were informed about the addition to Elmhurst's admission application.
"I don't think that's right," said P.J. Bailey, a straight senior double majoring in Math and Education. "It's your choice. If you're gay, you're gay. It has nothing to do with your education."
But Bailey states that the temptation of financial gain may make the statistics unreliable.
"Throwing in the word 'scholarship' changes things. I might just check yes to get the money."
Another student, a straight freshman on the women's basketball team majoring in psychology, had a similar response.
"I guess it's fair in a sense, but I think some would abuse it to get the scholarship," said Shaniqua Lewis.
Some students, however, did not find anything wrong with the offering the aid to those within the LGBT community.
"They have scholarships for right-handed people, so I have no problem with it," explained Nicolette Gebhardt, a sophomore volleyball player majoring in Media Studies. "The only thing I see is that they're making it seem special, so I don't think they should award people for being gay."
Gebhardt feels they should be treated exactly how they have been fighting to be treated – just like everyone else.
"I'm not saying that they're is anything wrong with being homosexual. They're just regular people, that's how I see it."
Students within the LGBT community at Mercy College had mixed reactions as well, but for the most part, believed that the question would be beneficial.
"I feel like it would benefit the people who are scared to come out and might make a difference for those who have an issue with it," said Aysha Williams, a junior openly gay female basketball player majoring in Math. "Especially those who are suicidal, maybe they will be more comfortable with themselves and realize that there is more than what people think. That people will think more of you other than being of the LGBT community."
Elmhurst College also plans to use the responses to the question to direct the students to groups and other types of resources in order to aid in making them feel comfortable on campus. An approach that has caught many people's eyes in approval.
"We trust Elmhurst is working to foster a culture where LGBT students feel welcome and safe not only in the application process but throughout their entire college career," said Modesto Tico Valle, CEO of the Center on Halsted in Chicago to NBC.
Leave a Comment
About the Contributor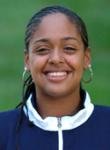 Jasmine Williams, Managing Editor
Jasmine Williams is a Senior majoring in Media Studies (Journalism) and minoring in Psychology. She is the Editor for the Impact and co-captain of Mercy's...