Mercy Writer Publishes Her First Book Of Poetry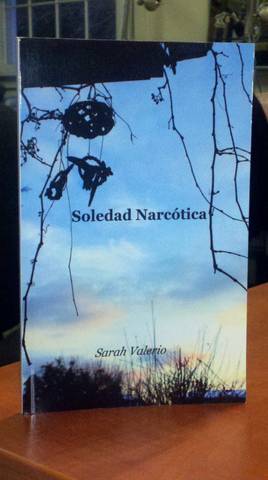 Every writer's goal is to one day have his or her work published. Many attend college in order to hone their skills in preparation for making that leap from personal to public.
Meeting an individual who has published a book on a college campus isn't as rare as one may think," but what is rare is an undergraduate that's accomplished such a feat.
"My book, "Soledad Narcótica," (Narcotic Solitude) is published in Spanish under my maiden name: Sarah Valerio. It was released in the month of December in 2010, and was presented at Columbia University. The illustrations in the book were done by a famous Dominican plastic artist, Homero Herrera Chez and were done exclusively for the book, using as inspiration poems from the content."
Sarah Valerio- Rodriguez moved to New York three years ago from the Dominican Republic. Like many who come from another country, she is able to describe the experience vividly.
Mercy College has a high percentage of Hispanic students, but poetry is bound by no color or nationality. This ideal is one that Valerio wants to build upon.
"I love my country, but the educational system needs to be reformed," stated a very adamant Valerio.
Valerio started writing at age 8. As some children dreamed of becoming singers, ballerinas and firefighters, her dream was to become a writer.
"I always knew I would write. I love it!" she said enthusiastically.
Valerio's first poem was dedicated to her best friend, who was leaving the country, whom Valerio would never see again.
"I still have a brooch she gave me. For her, I wrote poetry for the first time."
She went on to explain how she was one of the lucky ones able to really receive an education. However, she wants her entire country to restructure the curriculums, facilities, and teachers.
These extreme yet necessary changes are the beginning of an educational revolution, in order for every child to be provided with a first class education.
"In the Dominican Republic, I studied Industrial Engineering and English Pedagogy. Now in New York, I've obtained an Associate's Degree in English Writing and Literature from the Borough of Manhattan Community College, and pursue a Bachelor's Degree in English with a Masters in Secondary Education."
After receiving such a strong and powerful response from many schools, Valerio was asked why she had chosen Mercy College.
"Mercy College has a very interesting curriculum, great professors and an impressive history of forming excellent professionals," she answered.
Valerio would explain that her book is a collection of poems that speak of the process of moving and adapting to a new society and new customs.
Valerio is more than just a Dominican poet. She is a student, mentor, and tutor in her spare time.
Throughout the book, it is also evident the process of necessary solitude that the writer goes through in the process of creation.
"People from different countries have been buying it, and it will be presented in January in Santiago, my hometown," excitedly stated Valerio.
Valerio did state that there is a possibility that the book will be translated soon, and that Spanish versions are available through blurb.com.
So far the book has been well received, having sold over 200 copies in a fairly short amount of time.
When asked if she was working on any other projects, Valerio responded, "I write poetry and short stories. I want to publish a hybrid soon but I'll keep you posted."
Valerio was asked if there was any advice she could give to struggling writers looking to get their work published. "My advice would be to never give up. Send your work out and don't be discouraged by rejection letters: they happen to be part of the journey. If you want something, go get it. And if no one would publish you, yourself it yourself.
"Although my book can be purchased at Blurb.com, if you want to avoid shipping and handling, contact me. I always keep a couple of copies handy, especially for Mercy College students."
Leave a Comment
About the Contributor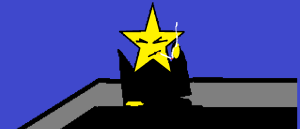 Joe Torres, Staff Writer
Mr. Mercy College – Joseph Torres

- Currently the fastest graduating senior in Mercy College existence.

- Member of the English Honor's Society

-...