Pinterest Becoming The New Social Media Obsession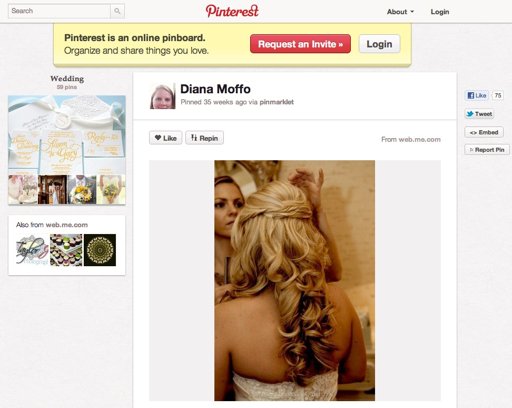 Even social networking websites are evolving. Pinterest is not like Facebook, Myspace or Twitter, and users are thrilled that they have something new to obsess over.
"It amazes me how I can connect with a bunch of people I do not know. Sometimes I feel alone in liking certain things, but I post it up anyway," said Krystal Camacho, a junior accounting major. "There are so many people with the same interest. It makes being online so much more interesting. I love pinning!"
There are no constant postings of what one is doing or where a user is. Pinterest focuses on connecting people based on similar interests. According to its website, Pinterest is a giant corkboard for the web. It allows users to post interesting things that they find on the web and spread the fun.
One of the cool features of Pinterest is the downloads it offers. Users can download the "Pin It" feature onto their browsers. This allows users to pin stuff to their boards without leaving the website.
The website's intentions were to "connect everyone in the world through the 'things' they find interesting. We think that a favorite book, toy, or recipe can reveal a common link between two people."
With millions of new pins added every week, the site adds, "Pinterest is connecting people all over the world based on shared tastes and interests."
In order to starting pinning, a potential user has to be invited to join the community. There is a section to enter one's email and submit a request to join. It takes up to two days to receive an invitation. Once received, the user can start building a cork board.
Like other social networking sites, users follow other users. Users can follow other users or just follow one particular interest. To make a user's board more popular, one can link the account to their Facebook account. Facebook share allows users to share their ideas with other users.
It's important to keep an open mind when using a website like Pinterest: it's about exploring and learning new things. Be sure to follow random people, the site says, because social networking is more interesting when being introduced to fresh ideas.
Another cool feature about Pinterest is the contributing boards. A user can add another user to their board to broaden their ideas. It's great for planning an event or spreading a certain idea.
For those who like the 'How To' videos that users post on Youtube, users can also post those videos onto their boards. It helps to explain ideas better than words.
A picture is worth a thousand words, right?
Maria Ramirez, junior in computer arts and design, feels Pinterest is a great site.
"I've learn so many new things from pinning. My art work has also been spread through Pinterest and the positive feedback I've gotten feels amazing."
The only down side users say of Pinterest is the actual length of the corkboard. If users use their boards correctly and often, the scrolling of web pages could take a long time. The board keeps going and going; there is no breaking up with pages like other blogging websites.
Pinterest has been around for two years. Over the past couple of months, the website has becoming increasingly more popular. It has become one of top 10 social networking websites, according to a tracking firm known as Hitwise.
The website (originally an iPhone app) was created by Ben Silberman. The idea of Pinterest came to Silberman after he left his position with Google. He's always had a fascination with collecting items. He felt since everyone has an interest in collecting particular things, why not turn it into a virtual collecting idea.
Production of the website began in the Fall of 2009, and the website launched in March 2010.
As far as carrying Pinterest as a mobile app, only iPhone users have that ability. It has yet to reach the Android market, yet it is available for PC and Mac users everywhere.
Leave a Comment
About the Contributor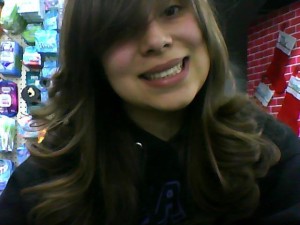 Rebecca Espinosa, Staff Writer
Rebecca Espinosa is a senior media studies major. She has been a staff writer for the Impact but was then promoted to Online Editor. She loves to write...