Archery Club Aims to Strike Students' Interest
From the London Summer Olympics to the motion picture The Hunger Games, archery has become a popular sport in American amusement. Archery has become so popular Mercy College has made it a club on campus.
So popular in fact that over 200 students have already signed up.
Graham Glynn, Vice Provost, said the club was approved in the spring and that archery has always been a passion of his.
"I started playing archery as a sport when I lived in Ireland and it seemed I never stopped being passionate about it."
This is the first archery club for Mercy College. Freshman Jorhan Glynn, president of archery club and son of Graham, said, "I am still learning, but I enjoy playing. Anyone can join, experienced or not."
He added, "I was eight-years-old when I started learning archery. My parents gave me it as a Christmas gift. I like archery beacuse it relaxes me and makes me concentrate."
Archery is one of the oldest sports on record. Archery is believed to have been founded by the Egyptians in the year 2800 B.C.. Here the first bow was made out of wood, and the arrows were exteremly light. Archery was used as a defense for enemies and hunting. Archery then spread to Europe in the middle ages.
Even actresses such as Jennifer Lawrence from The Hunger Games movie and Geena Davis from BeatleJuice are archery enthusiasts. Lawrence played Katniss in the trilogy novel and movie The Hunger Games. Her character uses archery as a weapon when she is chosen to fight to the death in the annul Hunger Games.
Davis started archery in the late 1990s. Back in the 90s she was competing to be an Olympian in the 2000 Sydney Olympics. Despite not being an athlete when she was growing up, she was impressed when a 21-year-old from California won two gold medals in the 1996 Atlanta Olympics.
Glynn said, "Archery is different from other sports because there are no teams and the players are competing against themselves."
Liz Romano, freshman major math teacher said, "I played archery when I was younger, I liked it. It relaxed me." Lorance Marji, sophomore health science a major, said, "It seems tough but interesting. You would need skills to aim right."
Tarik Alrabadi, senior health science said, "[It] looks pretty cool."
In the Olympics and on the field with other archers, there are competitions and tournaments. In tornaments, archers line up and shoot at targets in groups. Each group shoots three or six arrows (depending on distance to target) and then the next group shoots. When all have completed everyone goes up to the targets to score and remove the arrows. In outdoor tournaments you shoot 36 arrows at 90, 70, 50 and 30 meters. Indoor tournaments are shot at 25 and 18 meters, explained Glynn.
There are three major parts to archery. The first part is demonstrate as a game. Archery was shown like this during the 2012 olympics. The second part is called field archery. This is more complex than the sport because there are different field course and obstacles. The third part in archery is hunting. Although Glynn will not be teaching hunting in this club, there are hunting fields.
Because the club is new, it doesn't have abundance of basic equipment. Glynn says, "We need people to donate their bows, targets, arrows and netting in order to form teams and go on trips to tournaments."
Insurance and a field to play on has a considerable role in archery too. "There is a small fee members will have to pay in order to play," said Glynn.
To get more information on Archery Club, how to register, or how to donate equipment email Jorhan Glynn at [email protected] or Graham Glynn at [email protected].
Leave a Comment
About the Contributor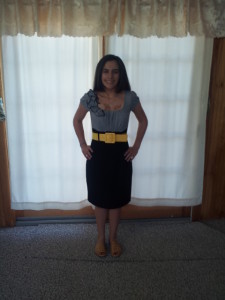 Molly Stazzone, Impact Staff
Molly Stazzone is a transfer student at Mercy College. Molly is a senior studying Journalism and Communications. She has interned at Westchester Magazine...