Black Friday: Dangerous Discounts or Banging Bargains?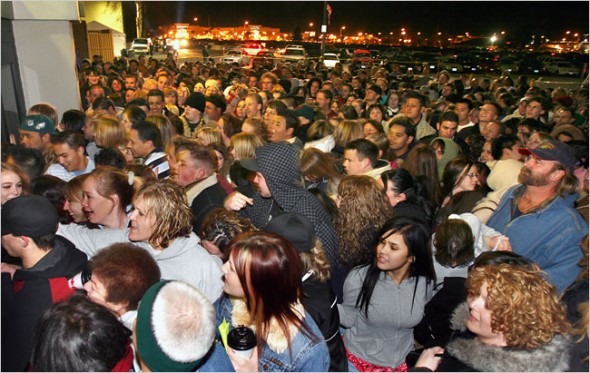 Black Friday is the biggest shopping day of the year. It is the Friday right after Thanksgiving, and is traditionally the beginning of the Christmas shopping season. On this day, the majority of major retailers opens extremely early and offer promotional sales and large discounted prices. It sounds amazing right? Well, some think so while others do not.
While Black Friday is known to be the most popular and largest shopping day of the year in the U.S and Canada; it is also one of the most dangerous days of the year. This day is also known for attracting aggressive crowds, with annual reports of assaults, shootings, and throngs of people trampling on other shoppers in an attempt to get the best deal on a product before supplies run out.
According to nymag.com, there was an incident in 1998 when a Michigan woman attacked a sales clerk who rolled her eyes at her. Also, violence has only gotten worse over the years. In 2005, several people were hospitalized in Michigan and New Jersey after being trampled in big-box stores. The year after that, Wal-Mart employees were pinned against stacks of merchandise in Ohio.
Even this year on Black Friday, videos were leaked all over the internet about riots inside Wal-Mart.
"I don't see the hype of Black Friday. Four years ago, I heard an employee at Wal-Mart was trampled to death on Black Friday. Why someone would put their life in danger for 75 percent half off shoes or 60 percent off a flat screen plasma TV is ridiculous to me," said Mercy College Senior Brian Breese.
Keith Dillon, another Mercy College senior also stated "I think the people who wait in lines for a couple of hours to get a couple of bargains are a bit crazy to be honest. You could easily just go online and buy your item; For the sake of a few extra dollars off, it's not worth it."
How does this shopping holiday affect store employees?
Black Friday has even been the cause of death for some people. In 2008, a Valley Stream NY Wal-Mart worker was trampled to death. This worker was 34 year old Jdimyatai Damour. He was knocked onto the floor and trampled by customers after they broke windows in doors to enter the store.
According to the New York Times, "When authorities shut the store down, announcing that an employee had been killed, some shoppers reportedly tried to keep shopping anyway, yelling that they had been there all night waiting."
Dressbarn employee Bianca stated "Our store doesn't get too crazy on Black Friday, which is a good thing for us but a bad thing for our income. We do get longer lines than usual, but no one pushing each other over a skirt."
Black Friday has both negative and positive aspects. According to thegrindstone.com, there is more than one good quality about working on black Friday. For example, the employees get first dibs on the goods. Also, most companies will pay their employees over time for working Black Friday.
Mandee employee Alicia stated, "It's a love and hate thing with Black Friday for me. I do hate the crowds and aggressive customers; however, I do make good money and get to do a little shopping of my own!"
As for the customers, the only good aspect of Black Friday is the discount and the deals.
Mercy College sophomore Amanda Leggio said, "I personally love Black Friday, it puts everyone in the holiday shopping spirit in my opinion. The crowds do get annoying, but I'm a sucker for deals. I mean, if people really despise going shopping on Black Friday…there is always Cyber Monday!"
Leave a Comment
About the Contributor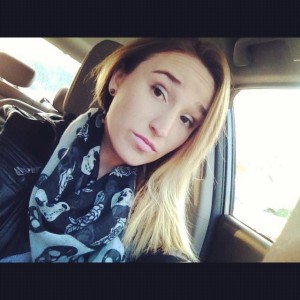 Jessica Brown, Impact Staff
Jessica Brown is a Mercy sophomore majoring in Journalism. With writing, photography, children and animals as her passion, Jessica has done her own personal...