Mercy Students Wary Of Cyber Attacks
On Nov. 5, 2012, the U.S. Department of Defense awarded Mercy College a grant to the undergraduate and graduate students in the School of Liberal Arts' Information Assurance and Cybersecurity programs.
October just happened to mark the ninth annual National Cybersecurity Awareness Month sponsored by the US Department of Homeland Security. Mercy College's Cybersecurity Education Center is sponsoring an event on security and safety that has been postponed until Feb. 20 2013.
Cyber security tends to be a big topic all over campus; people either trust the internet too much or not enough. Many people find themselves being too paranoid and refuse to share internet access when they are doing online shopping or checking their bank account.
"I've never, ever, checked personal accounts on a school network," said Donald Butler a junior at Mercy College. "This is my third school and I still refuse to check bank accounts, go online shopping or any money related payments online. School networks are more subject to cyber threats due to the large amount of students that are able to access the internet, and I just don't trust people in general."
A threat to the cyber world isn't a new issue and while some people make themselves aware of this problem and try to avoid it as best as they can, other people don't fall into the conspiracies of not trusting the internet.
"I can trust the Mercy College internet source to bank and I'm confident in the Navy Federal bank server so," said Cyera Smith, a freshman at Mercy College. "I think a public network is safe for personal information, and I haven't had an issue when it comes to social networking like Facebook or Twitter; it is just really slow sometimes, especially when everybody is trying to use it at the same time. That is when the stakes are high and it is the most dangerous to use."
Many people don't find hackers a threat just like Smith until an issue like fraud or theft happens to them.
"I was actually a victim of check fraud in September due to an online transaction in Mercy College's library network," said Butler. "Cyber security is a problem when it comes to the jobs on CareerMavericks and other online work postings because some are posted by hackers, and hackers aren't supposed to get into a website with secure information like that."
Butler happens to deal with unfortunate cases where he has been hacked before but other people push and stretch their luck.
According to a report released by the RSA, The Security Division of EMC, there was a 7 percent increase in the amount of personal information attacks worldwide between the months of July and August. The United States currently is the top country that suffers the most attacks in the cyber world regarding online cyber threats with 35 percent of these aimed at citizens of the US. The United Sates was also the most active country that hosted the most attacks, with 60 percent of attacks starting from the United States to other countries.
After stating these facts to some students at Mercy, they them seemed a bit weary on using public internet as well as being worried of hackers.
"I believe that public internet is a great asset to the general population," said Eric Guede a senior at Mercy College. "However, the rates of encountering scams and other internet risks due to the public sharing aren't safe for personal information. I am not surprised by these high numbers and these increases because America is known for threats like there. Back in my country [Ivory Coast, Africa] these threats happen, but I wouldn't say that they are more common."
Leave a Comment
About the Contributor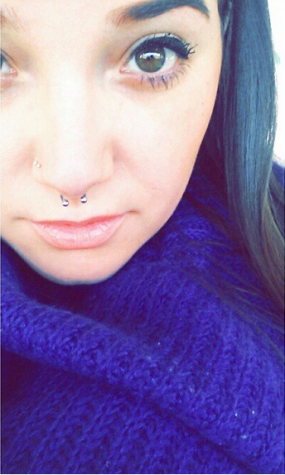 Erminia Errante, Senior Editor
Erminia Errante is FINALLY A SENIOR with an English Education major and a journalism minor. Living in Brooklyn, she has a passion for writing and loves...