Students Seek Money Saving Options For Text Books
It's that time of year again when college students all over the country empty their wallets to buy overpriced textbooks. The cost of textbooks has increased at twice the rate of inflation over the last 20 years, according to a 2005 study by the government accountability office. The climbing price of textbooks has caused students to shop around and choosing to abandon traditional bookstores for online alternatives such as Chegg, amazon or half.com,
One factor that contributes to the increasing cost of textbooks is the inclusion of companion software. Another factor contributing to the cost is that publishers print new editions of popular textbooks annually. The frequency of which new editions are printed contributes to the disturbing fact that new editions have very minor changes.
Often new editions just rearrange or remove content while adding very little new information. Such is true for"Como Se Dice?" a Spanish textbook that Mercy College has used for years. The newest edition required for classes such as Spanish 116 is actually the same as the previous edition with chapters removed, priced at $ 265.75.
Mercy College alumni Juanita Jones said, "I remember having the exact same textbook when I took the class over 10 years ago."  Professors on campus are equally outraged at the price of books and many professors advise sharing textbooks or using old editions.
Shopping around for the best price of textbooks has never been easier with major online retailers offering great deals and even the option to rent textbooks. The bookstore business is struggling to keep up with online retailers, and according to USAToday, have found new life offering rental options to students. Chegg is credited as one of the very first online retailers to offer renting as an option. Renting, however, can end up being a costly option. Rental agreements at eFollett require a credit card and withhold the right to not accept the return of the book at the end of the rental period for any reason. Therefore at the end of a rental session student may end up paying full price, plus the price to rent the book.
Technological advances such as smart phones, tablets and e-readers allow for tech savvy students to purchase or rent e-book versions of their textbooks."I was able to buy an e-book for 1/3 of the price offered by the bookstore, I downloaded it right to my Nook and I find it way more convenient than a printed copy," health science major Tanita Hendley said.
Students that are entitled to a refund due to an excess of financial aid or grants are entitled to a book voucher. A portion of the excess funds are then credited to the student for use at the eFollett bookstore. A maximum of $500 can be requested, although the final amount will depend on the availability of funds from a student's account. If for any reason, a student does not receive a refund the amount of the book voucher will be charged to the students account. The $500 maximum is typically not a sufficient amount for a full time student, because of the high prices charged at the eFollett store. Recipients of book vouchers are not given the luxury to shop around although students are using their own money.
Complaints about Mercy College's affiliated bookstore to The Impact are mounting. Students tend to blame Mercy; however the bookstore is actually under contract by eFollett; one of the largest retailers of textbooks serving institutions around the country. Although Mercy has no control over the practices of eFollett, they do see a profit from their contract with the store. Students speculate that the deal with eFollett is the reason the library does not keep many of the necessary textbooks at the library.
Veterinary Technician major Gabrielle Gunther said "While waiting for my books to ship, I thought I would be able to keep up with my work by going to the library; however, only one of the books I needed was on reserve, even though Vet Tech is one of the most popular majors offered at Mercy."
After the bookstore had been renovated to separate the Mercy College merchandise store from eFollett books, students are no longer allowed to browse for their own books. The staff now recommends the students bring their schedule so that the staff can proceed to select textbooks on behalf of the student. This makes at least one students wonder if the bookstore is pushing new copies to students rather than selling them used copies.
"The whole thing seems like a conflict of interest. For them to not even allow us to see the books and to see if they have used copies in stock," said computer science major Callisha Browne.
Students who pre-order their books are dealing with books that are backordered, accompanied by strict return dates for textbooks.
"I don't understand their policy. All books must be returned nine days after school starts; however, they have still not fulfilled my book order, and it's been well past their return date," said health science senior Tanita Hendley.
Science majors are also upset about the bookstore recommending products that they do not need, such as a dissection kits and gloves.
"I feel like every time I buy from the bookstore, I'm being swindledm and I end up paying more for something the professor tells us we don't even need," continued Hendley.
Many students accuse eFollett of price gouging or pricing above the market price when no alternative retailer is available, which is the case for students with book vouchers. eFollett argues that their prices are based on market value, as was their argument after being sued by two college students. One example is the la carte version of Campbell's Biology for $157.99 that includes a mastering code which allows students to access the online homework site Mastering. The bookstore also offers a hard cover copy for the price of $219.75. The same hardcover book can be purchased new for $128 on Amazon, which turns out to be less than what eFollett wants for their unbound copy. eFollett argues that their prices are higher because of the added cost of running a brick and mortar store while also competing with online retailers. If competition with online retailers is the problem, raising prices will certainly cause students to shop around.
Gabrielle Gunther decided to forgo using the bookstore because of its prices. "I needed three books. When the worker rang me up, my total was $444. Needless to say, I walked away with no books. I decided to go with the rental option from Chegg for only $200."
Leave a Comment
About the Contributor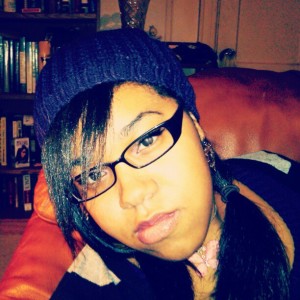 Sasha Majette, Senior Editor
Sasha Majette is a senior studying health science. She is a self proclaimed technology enthusiast and her hobbies include video games, digital art and...