Mercy Purchases OLV; Withdraws Plan For Irvington Expansion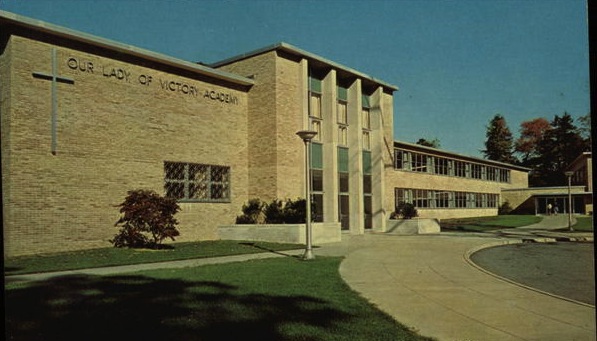 On Jan. 25,  the officials of Mercy College announced that they purchased the former high school building and grounds of Our Lady of Victory Academy that is adjacent to Mercy at 565 Broadway.
Mercy College has rented classroom space at Our Lady of Victory Academy for the past 30 years. Mercy was leasing Our Lady of Victory in 2011 for $461,250 and used it for administrative staff and classrooms.
Bernadette Wade, the spokeswoman for Mercy College, could not be reached for comment on the new property.
"This announcement could not come at a better time for Mercy College: we had a terrific 2012 with successes including an 'A' rating from Standard & Poor's, creation of the Centers of Excellence in the School of Business and campus enhancements including new science labs and the new state-of-the-art turf athletic field. We look forward to another great year for Mercy College in 2013," said Mercy College President Dr. Kimberly R. Cline in an official announcement on Mercy's website.
With all the new land and property, Mercy students are wondering what the college's future plans are.
Mercy College has approximately 10,000 students enrolled at its various campuses. About half of them study in Dobbs Ferry, which is close to its capacity enrollment of 5,400, Wade said in December.
The Sisters of Mercy signed a contract to sell the former Victory building to Mercy College for $7 million, reported several media outlets earlier this month.
Mercy College occupies 31 acres in Irvington and 25 acres in Dobbs Ferry. Mercy College recently had a permit allowing the college to operate in Irvington but had prohibited it from building additional classrooms or dorms in the village of Irvington.
Coincidentally on Feb. 4, Mercy withdrew its application for the expansion of its campus in Irvington and the proposed four building quad. On Jan. 4, 2012, the Irvington Planning Board accepted Mercy College's proposal despite protests from local citizens. The plan proposed to build an academic quadrangle on the Irvington side of the campus to house faculty offices for each school that did not have their own, reported The Impact last year. The entire Mercy Hall was slated to be converted into residential living for students.
Students have mixed reactions all over campus about this new big investment. After an Impact survey of 200 students, 75 people didn't know about Mercy College buying Victory.
With this new additional space comes a new plan for Mercy College, although it has not yet been revealed to the community. There are mixed reactions from students as they speculate on what it can mean for Mercy College.
"I think they should leave the Victory building as classrooms but make a bigger and better gym," said Michael Zelaya, a junior at Mercy College. "Since we just got new turf, we should build a new gymnasium for sports. It will give the basketball and volleyball players more space for their games as well as more space for fans to watch sports and generate ticket sales."
He continued, "I think the Victory building is too old for them to build more dorms. They would probably have to knock it down and re-build it in order to have functioning dorms. That costs a lot more money and requires a lot of time."
While some students are excited by the idea of more property and expansion, others are not happy about the unaswered questions looming.
"After being informed of the purchase and the cost of it, I am not that impressed," said Deanna Hussey, a sophomore at Mercy College. "There had to be a way that Mercy could've hustled for a lower price, and then some of that money could've been used for renovations."
One student, Elizabeth Rjedkin, a junior at Mercy College, was surprised at the investment. "I am really happy that they bought it," she said. "There needs to be a socializing area on this campus, so places such as the library aren't used for socializing because a library is supposed to be for studying."
Other reactions from students aren't negative or positive, but they are looking forward to change. "There is so much space on this campus and we don't utilize it enough for our advantage," said freshman Ricky Quinones. "I can't wait for expansion now that we have more property."
Nearly 40 students surveyed felt they weren't happy about the new property, as most of the students answered with comments such as "Mercy takes forever to accomplish their goals; it will begin to expand after 5- 10 years of having the property."
Fifty students were very upset that Mercy has spent so much money on the investment and expect a tuition increase, while 37 students stated they were "excited" for expansion.
"This school also needs to expand because there aren't enough classrooms, and this purchase will benefit both the educational aspect of Mercy College, but athletics as well, by adding a new gym," said Rjedkin. "After being here for three years I'm just glad that Mercy is finally expanding, and I hope Mercy keeps on going."
Leave a Comment
About the Contributor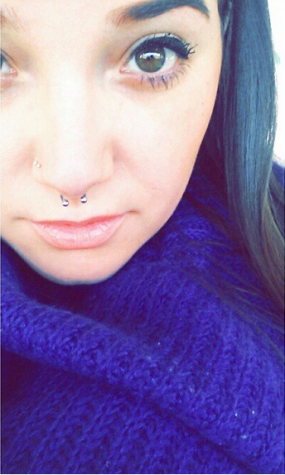 Erminia Errante, Senior Editor
Erminia Errante is FINALLY A SENIOR with an English Education major and a journalism minor. Living in Brooklyn, she has a passion for writing and loves...