Managing Debt And Paying For College – The Cost Of An Education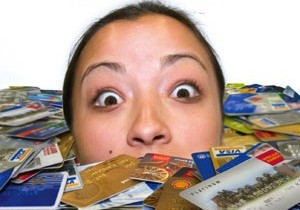 While most college students are enjoying experiences that prepare them for the real world, Shaunte Sherrod was not.
For she was already living in the real world.  Without the luxury of assistance from parents or coverage from government loans, Shaunte Sherrod was paying for her schooling paycheck by paycheck.
Sherrod is one of the students who have no parental assistance and had to find a way to make ends meet on her own. She came to Mercy College in the fall semester in 2011 as a health science major.
"I was an independent student so I didn't have the financial support of my parents," she said.
After financial aid and scholarships, Sherrod still owed thousands.
"I had to go on a payment plan and in order to pay this I had to work three jobs."
According to the College Board, the average debt among all bachelor's degree recipients from public universities was $13,600.00 from the 2010- 2011 school year. The average among all those who borrowed was $23,800.00, and many of these students were getting help from their parents. The price for students attending provide colleges can result in over $50,000 in debt. The average full –time student during the years of 2012-2013 will be left paying a price of $12,110 in debt. This covers tuition, room, board and other fees, but this is after taking grant aid and tax credits into consideration.
Sherrod worked at Edible Arrangements and Creative Wraps in Queens seven days a week.
"Not only was I a full time honor student taking 15 credits, I worked for work study at the Café in Mercy while balancing class and work," explained Sherrod. "Thursday afternoon I would take the $7.75 one way Metro North to two different trains, a bus and walk to get to home. $12 and three hours later, I would make it home. Friday morning, I would walk to work. I worked from 9 a.m. to 10 p.m. at a restaurant, and then walked home again."
She added, "Saturday was the same routine. Sunday, I was up early in the morning to take the whole trip all over again just to the Renaissance Hotel to start classes again on Monday morning at 8:30 a.m."
As of 2010, 17 percent of full-time undergraduate students worked 20 to 34 hours a week and about 6 percent worked 35 hours or more, according to the National Center for Education Statistics. Students who work fewer than 30 hours a week (excluding federal work-study jobs) while in college were 1.4 times more likely to graduate within six years than students who spent more than 30 hours a week in a job, according to The Journal of Student Financial Aid last year. Thus, this leaves students with more time to study, but working less has financial consequences.
Sometimes there are circumstances where a student has to take a summer class to catch up academically, but financial aid often does not cover those courses. According to the Summer 2012 Under Graduate and Graduate Course Bulletin, a full time under graduate student with 12 credits or more pays $8,408 per term and a part time student with 12 credits or less pays $715 per credit. Graduate summer courses range from $798 to $862 per credit with a variety of courses. Some students who have to take summer classes to catch up are stuck in a predicament of paying out of pocket or taking out a personal loan, if they only need to take a course or two.
Sherrod goes on to explain her living arrangements for the year as well as the reasons behind her having to pay this large sum of money out of her pocket.
"I lived in the hotel but commuted home every weekend just to pay the $1,300.00 mandatory meal plan that my financial aid didn't cover. I spent a whole year at Mercy and realized I paid $30,000."
Unfortunately, the constant commute, lack of sleep and hectic schedule ended was too much for Sherrod, and she has now taken an alternate route in her quest for higher education.
"I still work for Lessings Food Services Management, but I no longer attend Mercy College. I had to choose the best choice for myself economically."
**
Just because a student's tuition is being paid by his or her parents, or has a loan to cover most of the expenses, does not mean a student won't fall into a financial tailspin in college. In fact, the number of students needing financial counseling in college is growing, according to Forbes. The worst money mistake a student can make, according to financial experts, is of course, becoming careless with credit cards.
Many students don't understand that every dollar they do and don't spend in college can significantly impact their lives following graduation. Students need to learn how to not make the most obvious money mistakes while being in college.
The first mistake that can be made with money is excessive credit card debt. Many college students are financially ignorant and don't know how to be responsible with their spending habits, says Forbes. Many credit cards that are offered to students have layers of hidden fees and high interest rates.
Sophomore Leila Pacheco refuses to have a credit card.
"I don't have one because I feel that I would spend too much money and not be able to pay it back monthly," said Pacheco. "I know myself well enough not to get one."
She goes on to say that she doesn't know why students get credit cards because a lot of them hike up the bill and are stuck with debt for a long time.
The abuse of student loans is another mistake. The total amount of student loan debt in America is now about $1 trillion, according AES student loans. Student loans should be used primarily for paying for school, but students who use them to pay for extras might be getting themselves in trouble for the future. Students should try to at least work a part time job so future employers will be pleased to see graduates who are able to pay for at least a quarter of their education by themselves.
Pachecos' surprised face described how she felt about the debt of student loans being $1 trillion. "I think that's a horrible idea [to use loans for your own personal use]," Pacheco said. "Loans should only be used for school purposes."
Facing the real world isn't something everyone wants to do but staying in school for too long is another horrible money mistake that students can make in college. This can increase the amount of debt ,and it will make it harder to deal with post-college life. Students should be working towards a degree while planning for the future. Always plan for the future, don't just hope for everything to work out.
"I don't blame people who stay in college for more time than they should," said Danelsa Garcia. "After graduation you have more responsibilities, like bills, cooking, cleaning, and debt."
She goes on to saying that parents expect more from their children when they graduate, but they don't understand how hard it is.
Financial security is something that most college students don't pay much attention too, which brings up the fourth biggest mistake. Sharing credit cards with friends and using them on shielded computers is very dangerous. According to forbes.com, this is the one of the main reasons why nearly a third of all identity thefts happen to people between ages 18 to 29. Unreliable people and computer hackers are always on the prowl to access bank accounts and credit cards
Garcia is an avid user of using her bank account in unsafe places such as the library computers. "I have an app on my phone so whenever I use my bank account I check the app to make sure no one is taking my information," said Garcia. She knows the repercussions of doing unsafe banking but she takes precautions of her bank account daily.
The last mistake that can be made is using retirement funds or savings to pay for college. A retirement fund is to be used in a later period in life; it shouldn't be used in order to pay for college. Savings funds shouldn't be used throughout college; a saving fund is an emergency fund which could be used to pay for a payment for loans, but it shouldn't be used in college.
"There are always rainy days, but when you're in college it happens more," said Alyta Phinazee, a sophomore at Mercy College. "When I had no money in my regular bank account, I didn't want to ask my parents, so I took it from my savings account. It is a bad habit. Now there is less money in my savings account from when I started college. And its hard to put it back."
The bottom line is there are multiple mistakes students can make with their money in college. For more information on how to avoid these mistakes, consult a financial advisor in Mercy Hall or your PACT mentor.
Students should try hard to avoid these five major mistakes, but students should look into one smart decision of trying to pay for loans while they are in college.
About 56 percent of people enrolled in Sallie Mae's Smart Option Student Loan plans are now paying their loans while still in school, according to a report from the private student loan lender. Whenever someone enrolled in the program begins to pay loans back, those students receive a total of two percent back in rewards. This loan plan paid about $2 million in awards since 2010, which shows that there were about $100 million in payments that have been made by students still in school during 2012.
"Paying for college is a significant commitment for any family, and in many cases it is a student's first opportunity to participate in a major financial decision," said Charlie Rocha, senior vice president at Sallie Mae. "We've designed our loan program to promote financial responsibility by encouraging families not to wait until graduation to start loan payments, even nominal ones, and rewarding them for it."
Faith Rodriguez, a sophomore at Mercy College, only takes out loans in the fall semesters, but she says she is going to pay for them in the future. "I plan to live with my mom for a little bit when I get out of college, so it won't be too much of a struggle because there will be fewer bills to pay for. That is when I will worry about paying for loans."
Everyone has a different post-graduate plan but another mistake that should be avoided is leaving loans to pile up until you have no choice but to pay them. Try to get a head start, and you will thank yourself later, added Rocha.
View Comments (1)
About the Contributor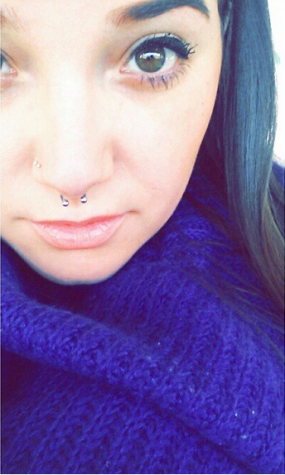 Erminia Errante, Senior Editor
Erminia Errante is FINALLY A SENIOR with an English Education major and a journalism minor. Living in Brooklyn, she has a passion for writing and loves...