International Students Easily Merge With Mercy Community
International students flock to New York City colleges every year for good reason. The world's cultural capital has been planted into the psyche of anyone who has ever watched a Hollywood movie, and on top of that, if things ever get to be too glaringly American for visitors from abroad, chances are good that they can fill their stomachs with tastes of home at a nearby deli, food truck, or world-class restaurant.
The downside to coming to the most populated city in the U.S. can also lie in the safety in numbers it offers. According to the Institute for International Education, New York City continues to be the most popular metropolitan destination, welcoming more than 60,000 new foreign students per year from countries all over the world. Enrolling there for a semester abroad almost guarantees running into someone from your home country.
Mercy College, on the other hand, with its relatively small student body and idyllic small-town setting, can provide international students with a much more personal American experience.
Makeda King, Director of International Students, thinks it's the perfect choice.
"Mercy offers more private attention and small classes, as well as access to all three campuses. It is the quintessential college experience."
Edyta Kadula, a media studies major from Poland, has enjoyed the diverse campus settings. She played a lot of soccer during her first semester of living in the dorms, and then later took advantage of Mercy's proximity to New York and rented an apartment in the city for her second semester.
Kadula also cites her classes as being one of her highlights at Mercy.
"The professors are very willing to help, which is very nice. In Europe, there's more of a hierarchy with teachers and students, but here they are much friendlier," she said.
Júlia Torrents Monegal, a psychology major from Spain, also notes her professors, as well as the campus setting as appealing aspects of Mercy.
"There's so much space and nature here, unlike in Spain," she said. "And all the teachers here know you and know what's going on in your life."
Of course, that level of intimacy can also bring an unwelcome lack of anonymity, and leave people wondering whatever happened to their privacy.
"Sometimes it feels more like high school here, because everyone knows everything about you," said Monegal. She is also surprised by the importance placed on sports.
"The attitude here is that if you're not part of a sports team, you're nothing," a concept that Monegal said would be simply ridiculous in Spain.
So even though Mercy may not offer the anonymity of a larger city school, being incognito also comes with a price.
Neng Li,  a student from China living in Manhattan, discusses how difficult it can be to make American friends.
"Some of my classes have only Chinese students in them. It's just like studying in China."
She goes on to explain how easy it is to remain in one's comfort zone, even after traveling across the globe to study in the U.S.
"A lot of my Chinese classmates are insecure about their English, so they stick with math or physics classes, where they feel more confident. They hang around with each other outside of class and eat only Chinese food."
Li said she is often disappointed to see her Chinese classmates missing out on the true experience of living in a different culture.
"Their lives are no different here than they were in China. Why bother coming so far for that?"
According to a recent report from U.S. News, Chinese students make up more than a quarter of the almost 800,000 international students currently in America, with Columbia University maintaining its position as one of the most popular study-abroad destinations in the country. With the number of Chinese students increasing each year, the likelihood of getting stuck in the rut of familiarity grows.
None of this seems even remotely true at Mercy. At the time of our interview, Kadula is working in the library café, chatting easily with the customers and her co-workers, all of them her fellow students. She darts back and forth, making a latte for a customer and then sitting with me to answer another question, before she jumps back up again. She is a person at ease in her environment.
Kings prefers that level of integration. There are just over 100 internationals students studying at Mercy at the moment, coming from countries as diverse as China, India, Jamaica, South Korea, Turkey and Poland, and she prefers that they not be separated and labeled as a particular group.
"There is an international student's club, but I'm not sure if it's active right now. We don't want to segregate them too much from the Mercy population; we want them to integrate with the rest of the students on campus," said King.
Some students might prefer a little special treatment though, given the distance they have traveled.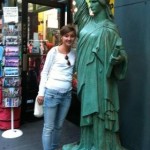 When Kadula arrived in New York last fall, she was ecstatic that she'd be taking classes right on Broadway, not immediately realizing that the main campus was actually in a wooded suburb she'd never heard of, 25 miles north of the city.
"I had to ask around, and finally a guy in the airport told me to take the Metro-North to Dobbs Ferry. There was no special welcome for the international students, no one waiting at the train station when I arrived.
"It seemed like nobody cared about me," she said, later realizing she was treated like everyone else.
She would have also preferred knowing how to connect with others in her situation to help ease the transition to such a new place.
"There should be something in place so international students can connect with each other," she said, "even if we're just provided with an email list to get in touch with each other."
After overcoming initial obstacles though, Kadula has settled in.
"My stereotype belief was that Americans were friendly, straightforward, and open and that was proven true, and people love my accent and compliment me on it all the time."
She has also taken opportunities to travel around the U.S., citing San Francisco and Key West among her favorites.
"And, New York, of course," where she moved after her first semester of sharing the dorm bathroom with 20 girls.
Both Kadula and Monegal have traveled more extensively than many typical college students, something that is easily understood given an average college student's lack of disposable income, but Monegal wishes there were broader geographical knowledge among American students.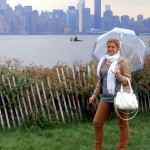 "When I tell people I'm from Barcelona, they often think it's a country. Someone even asked me once if it was the capital of Europe."
She notes how different this is from her group of friends at home.
"My friends in Spain travel all over the place to places like China or India, for no other reason than just to learn about the culture. A lot of Americans think that part of the world is dangerous, like you'll get kidnapped if you go to the wrong place."
As for King, who took over as Director of International Students in February, she is looking forward to an interesting future with students from around the world.
"I love seeing the experience of international students, which is different from those who were born here. It's great to see their values and amazing work ethics."
She feels connected to students from around the world, who she says are usually very appreciative and involved and proactive in everything, and she notes that her connection is in part because of her own family background.
"I'm the only Yankee in my family. My parents and even my older sister were born in Trinidad."
Kadula and Monegal, who are both nearing the end of their yearlong experience at Mercy, have things they are excited to get back to, among them, their friends and family and an overall cheaper cost of living. But both of them will take home memories of a lifetime and will miss the good friends they've made at Mercy.
"I've never regretted coming here," said Kadula. "So far it has been one of the best experiences I've ever had."
Leave a Comment
About the Contributor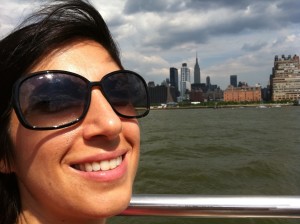 Michele DeBella, Impact Staff
Michele DeBella is a journalism major who loves to discover the interesting stories in people around the world. After more than ten years of living a nomadic...