30 Percent Of Graduates Will Return Home After College
Many young adults find themselves in tight spots after college ends, and three in 10 of them are living with their parents to cope with tough times. This is the highest level of young adults living at home since the 1950s.
Weak economy and high debt are the two main causes of the increase in what are known as "boomerang kids." The leave, and unfortunately for their parents, they come back.
The graduates are realizing the difficulties of finding a job after college in this dragging economy.
"I had to move back home after college because I cannot find a job in the field I studied to be in. My parents are allowing me to stay at home and save money for when I eventually can live on my own," says Emily Moore, a graduate of SunyBrockport.
Boomerang kids are young adults who move out of their family home for school or work, and then return home. According to Pew Research Center, as many as three in ten are returning home, resulting in the highest share of young adults living in multigenerational households since the 1950s. The amount of young adults who are okay with this statistic is surprisingly high on campus.
"I wouldn't mind living at home until I get a steady job, and some source of income so I can afford a place on my own, " says Jackie Miranda, a Mercy College student who will graduate in two years.
Most young adults have no qualms with living at their parents' homes, but the parents of some generation Y students are not entirely pleased with the thought.
"When I graduated college, my biggest fear was moving back in with my parents. Kids these days have no problem and no embarrassment with moving back home. I understand the economy is tough, but some kids have no sense of independence," said Barbara Kolbe, mother of a recently graduated student.
Of those students living at home, some 78 percent say that they are upbeat about living arrangements, according to the Pew Study, and 24 percent say their relationships with their parents have improved greatly (48 percent say it hasn't affected the relationship at all).
The economy has put a hold on most college graduate plans to start their lives, posing the question, are students all doomed to live with their parents forever? The Boomerangs, according to the survey, have no stigmas with living at home while they try to sort out all their life affairs. Understandably so, since the recession seems to have stifled the job market and forced Generation X to sweat out those retirement years.
Although there is some hope to those fearing living with Mom and Dad again. There has been an increase in available jobs in the United States. The unemployment rate is down 8.1 percent from last year, according to the Bureau of Labor Statistics, and employment has increased by 169,000 in August. Giving all graduates a better shot than last year at becoming employed immediately out of school.
Leave a Comment
About the Contributor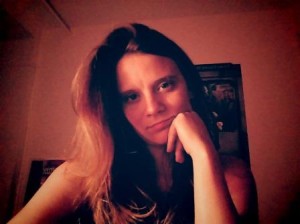 Stephanie Gelsey, Impact Staff
She is a Syracuse Unviersity basketball fanatic, a beard enthusiast, a lover of sleep and a world champion parallel parker.

She can be reached at [email protected]