Ann Grow celebrates 50 years with Mercy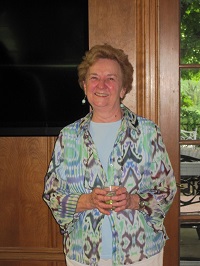 Ann Grow has spent a significant amount of her life serving students at Mercy College.  With 50 years of service, she is still grateful to help those in need.
''I feel very fortunate for good health and the support from everyone in the school/ I love the fact that I have been able to work with so many different faculty and students.''
Teaching math, physics and chemistry at St. Simon Stock High School in the Bronx for seven years before she came to Mercy College, she was chosen to teach philosophy by a Sister Gratia, who wanted to expand Mercy College from a junior college into a four year institution. The sisters began getting degrees in subjects that they could teach at Mercy once the school grew.
''I'm not sorry that she picked me for philosophy, but it would of never been my first thought to myself, but I am grateful.''
Grow joined the sisters of Mercy, where she took the name Sister Mary Vianney. Going from postulant to novich, it was a name she chose after a Parrish priest in France, named St. John Vianney. In 1963, when Grow came to Mercy in September, it was about two months before John F. Kennedy was assassinated.
"Vietnam was creating tension throughout the country. It was a time of war and sorrow," she recalled.
Ann has worked with the first Hispanic students who came from Cuba, setting up one of the first ESL programs. She has worked with law enforcement, so that on-duty officers can come and study day or night, depending on their schedules. Ann has also has taught prisoners at Bedford prison, educated minority students, and helped bring a diverse culture to Mercy.
After 50 years of service, Grow still teaches today: intro to philosophy, business ethics and medical ethics. She also worked outside the classroom as an administrator. Her last administrative job was undergraduate dean; she also was vice president for enrollment and student services, chairwoman of the philosophy and religion department, and chairwoman of the civic and cultural studies division. Once that position was eliminated, she was once again full-time faculty, which she has been doing for the last five years.
Mercy will be honoring Anne for her commitment as faculty here at Mercy. The details are yet to be announced.
With 120 students to teach, Anne is teaching as if it's 1963 again. She says she can talk about it as long as someone is listening.
So, does it feel like 50 years?
''Seems like yesterday,'' she said. ''Look how I can talk about it.''
Her memory with regard to recollections about past presidents, policies and controversies  are still sharp as they were during the Kennedy administation.  Her commitment to school is just as profound as it was in her first semester.
Can anyone still enjoy doing the same job for 50 years? "Absolutely," she said, without a pause.
Most lifetimes might not last 50 years, but Ann's services and commitment have served and lasted just that. Mercy students who have had the pleasure of learning from her in clasrroom are extremely grateful and honored to have met her. She feels the same about her students.
''I love the fact that I am able to be at a place where the openness to students produces such a diverse group of students over the years. It's what keeps me going."
Leave a Comment
About the Contributor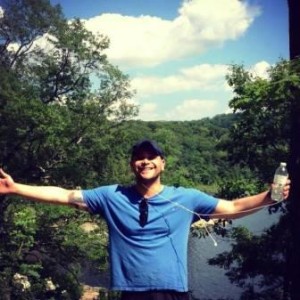 Bryan Reyes, Impact Staff
Bryan describes himself as six foot nothing, and a lover of movies and sports. He is looking forward to working behind the scenes in television one day....