Documentary Making Student Organizes Poetry Slams At Bronx Campus
Andrea Santana, a Mercy College junior, organized a poetry event on Sept. 27 at the Mercy College Bronx Campus, which resulted in an outpour of support from students who are clamoring for similar events.
Both News 12 and BronxNet came out to show support and report on the event. Although, ABC couldn't make it, she does have a scheduled interview with reporters this week.
She also held a Distorted Thinking Fundraiser for "Stand Clear of the Closing Doors 2013." Stand Clear of the Closing Doors is documentary she produced over the summer.
The 20 poets in her film including herself and two other Mercy College students performed at the poetry event. She performed "The Day You Grew Up" which deals with economic and political issues and how our future will ultimately be affected by this.
Her documentary was inspired by a powerful dream she had one night.
"I saw myself in the train, and when the train went to another station, I saw a poet sharing her story," explained Santana. Her documentary consists of 20 different poets telling their story and connected them through the subway system of New York City.
When she started Mercy College, her passion was psychology, however it appears Santana's passion and career seems to be taking a turn. She is now motivated to start her own production company due to the success of creating a documentary.
Aside from locals and friends and family of the poets that attended the event, there were several Mercy students that came out for support.
"I love the poetry that was performed and felt a connection with some stories," said Steven Jerez.
Others are looking forward to many more events like this coming up.
"I thoroughly enjoyed coming and would love to see more of these things happening in the Bronx," stated Mercy student who went by "Jack." "I think if they were more events like this it would give our community a sense of unity and give those who feel like they don't have anyone to speak to a platform to tell their story."
After seeing the success of her documentary and event, Santana has several ideas up her sleeve for the future. Her goal is to be the mouthpiece for the spoken word community.  With her success, drive, and talents she is more than capable to do just that. Aside from her upcoming interview with ABC, she also has a meeting with executives from HBO. They are very interested in buying her film once it's completed, she says.
She would also like to organize a poetry event once a month at the Mercy College Bronx campus. There are a lot of people that write, but may not express that to people. Therefore, she would like to make this a consistent event so people can get comfortable and share their talents and stories with others. This would also be open to people in the community, not just Mercy students.
Aside from the events at Mercy College, she is also in the works of doing a live Spoken Word event in Harlem in 2014.
"That is the perfect area to have a Spoken word event because Harlem was the birthplace of New York's first renaissance," she says.
However, this event will be different than others because not only are people allowed to attend the event, but it will also allow people to watch a live screening through YouTube.
"Stand Clear of the Closing Doors" is almost finished being edited and will be officially released by early November. Santana is having a screening for her documentary at the Bronx Museum of Arts in Grand Concourse for those interested in attending. People of all ages are welcome. Any poets or those interested in getting into poetry are encouraged to come out and network with people who share the same passion.
Although Santana's documentary still has about three weeks until it is completely done, that didn't stop her from thinking about her next project. She is currently speaking to several people about her next documentary. She is looking to work with two other filmmakers and follow the lives of three artists from different parts of the world. So far, she is looking to work with artists from New York, California, and London.
Santana never imagined her life would take such a turn. Ultimately her goal now is to put poetry on the map.
"I want to enlighten and educate people that there are a lot more that poets can do for our community and I want them to understand that poets are the prophets of today's generation."
Leave a Comment
About the Contributor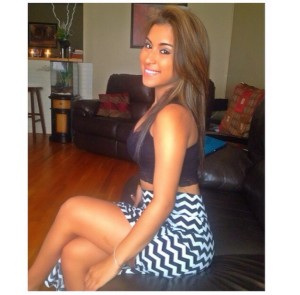 Kayla Rivera, Impact Staff
Kayla Rivera is a 20 year-old college senior. She is a Media Studies major in hopes of being a successful news reporter. She is an overachiever and will...