Remembering Megan Bookstaver
Students and faculty members were saddened and shocked to find that Mercy College student, Megan Bookstaver, was fatally shot in a private residence on Sept. 2.
The 23-year-old Mercy student and her friends were examining firearms when the gun went off, shooting Bookstaver fatally in the head. Police are calling the shooting "suspicious," and it is still an open investigation.
Bookstaver, originally from Hicksville, was a passionate psychology major. She was extremely caring and geniune to everyone who crossed her path.
"She was very generous and always wanted to help anyone who needed it," said Kristle Grimm and Christina Jeffrey, close friends of Bookstaver.
Grimm, a sophomore and pre-social work major, and Jeffrey, a vet technology major, were devastated when they found out about Bookstaver's death. Grimm was communicating with Bookstaver 90 minutes before she was shot. When she didn't answer for a while, Grimm was concerned. Later she went online and found out that Bookstaver had died.
"You never think it's going to be someone you know. It's something you just don't expect," stated Grimm.
Jeffrey didn't want to believe the news at first. The thought of losing one of her good friends was unbearable.
"When Kristle called me to tell me the news, I had to give the phone to my mom. I didn't want to believe it," explained Jeffrey.
Grimm and Bookstaver had met through English class last semester, where they exchanged numbers for assignments. They instantly became friends. Through Grimm, Jeffrey met Bookstaver and the three were inseparable ever since.
"I remember her swishing around her long, blonde hair. I miss her so much," Jeffrey recalls.
Before transferring to Mercy, Bookstaver studied Veterinary Medicine at a university on Long Island. She loved animals and working at her local animal hospital near her hometown. Her passion for helping those who needed it led her into wanting to pursue a career in psychology.
"She was so caring and loving. If anyone needed her help, she would offer it," explained Grimm.
Grimm and Jeffrey miss their friend dearly, as they remember and laugh at their inside jokes only Bookstaver would've understood. They remember their dance parties in their room, late night outings at TGI Friday's and Bookstaver's laid back personality. She loved being silly with her friends. The two recall her as "adventurous" and "hilarious."
"She had such a laid back personality, yet she was so opinionated. That was one of the things I loved about her. She was never afraid to speak her mind," stated Jeffery.
Those who didn't know Bookstaver personally knew that she was a very kind hearted person. Her personality reached out to those she barely knew. Alex Mormando, a junior and Vet Technology major at Mercy, was supposed to dorm with Bookstaver. Although the two only communicated about move-in day, Mormando got the impression that she was a very kind person.
"We had been texting for a month prior to the incident. Although I didn't know her personally, I could tell she was a very kind person. I was devastated to hear such a tragedy. My thoughts and prayers are with her family and loved ones at this time," stated Mormando.
Grimm and Jeffery are still mourning the loss of one of their great friends. From watching Netflix movies to being workout buddies, they all did everything together. Jeffery and Grimm can both agree that this semester just isn't the same without Bookstaver.
"This was supposed to be our semester," Grimm explained. "It's so different without her here. I still have her number in my phone, and I still have the urge to text her something, even though I know she won't answer."
Leave a Comment
About the Contributor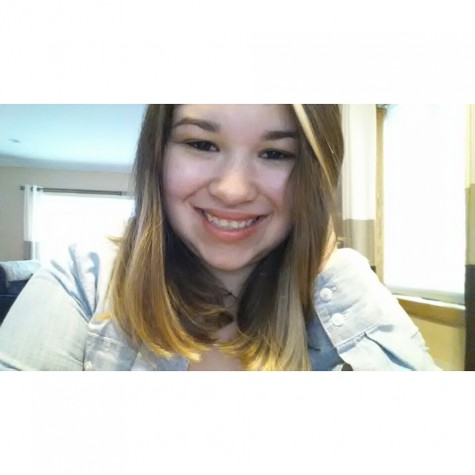 Maria Elena Perez, Managing Editor
I'm a senior at Mercy College majoring in journalism, and have been writing for The Impact since my sophomore year. Currently, I am the Managing editor...