A melody with Irvingtons own Somiya Chapman.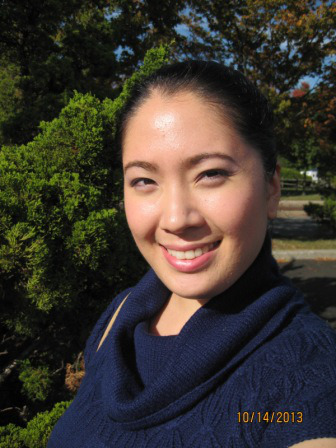 For those of you who commute, you might of gotten an a little flyer on your car wind shield.
Somiya Chapman is the name. She is a young aspiring artist who is eager and enthusiastic to get her music out to the public. She distributed over 300 flyers on Mercy's campus along with other colleges like Westchester Community College.
A graduate of Boston University Chapman, she  has always had a love for music. It was a passion of hers from the time she was 5 years old, when she first put her fingers on a piano to play. She has the most upbeat personality you can meet in a future artist. Chapman distributes her videos on YouTube and her homepage where she is excited to get fans to visit and watch videos of her perform.
''I want to make it to Hollywood,'' Chapman confesses. ''The more people like my videos and talk about me, the better chance I have for someone to discover me'.'
Growing up in Irvington, Chapman realized New York City was the mecca for artists to gather, expressing their their creativity in hopes of future accomplishment. Yet Chapman decided to move to Boston for college.
''I wanted to get a degree before anything. My parents always said you always want something to fall back on.''
Understanding the true meaning of what life is about and the changes that may come, Chapman knew that having a profession as a singer/songwriter will not come easy – it is all about putting your name out there and the right person finding it. That and a lot of hard work and dedication.
''I have so much to learn yet, in the musical sense but I also feel that I have a great deal to give.''
Chapman embarked on a five day campaign this fall, when she distributed over nearly 200 flyers each day for five days over Westchester County. Places like Mercy and crowdie business areas where Chapman knew people would be and take notice.  The campaign consist of 2013 singer song-writer contest hosted by guitar center, which would include a four song EP with producer Don Was, who has worked with artist like John Mayer, The Rolling Stones and Stevie Nicks. The winner will also receive $25,000 cash, and music equipment from Bose, Fender and many others, also a feature on guitar centers podcast and a write-up in America Songwriter Magazine. The more views Chapman receives on her music videos the more of a chance she has of winning the contest. Chapman discussed what it would mean to her if she won.
'' If I win that is my ticket, the help of a great producer and my name in a write up, it would be a dream come true it would be all I need for me and my family.''
As to why she picked Mercy for distribution, she said that these are her people. It is where she grew up, and is full of aspiring song writers, musicians and artists as well.
The thought of winning was surreal to Chapman, but the contest alone felt surreal. It was any struggling musician dream to win a campaign like that and work with some of the best people in the business and get your name out there. Chapman's goal is to get as many views as possible so she can win this contest. Her campaigning was what she put most of her effort in, ''the more people the more views,'' she stated. The journey will not be easy for young Somyia, the talent and the voices that she will be competing against will not be subject to failure. Artist will bring their "A" game, and Chapman knows that all she can do is keep writing, singing, and campaigning the more effort the more of chance she has. The contest period ends Nov. 9 where Chapman will find out if she has moved on to the next journey of her life. For now she will be just keep singing and writing songs.
Leave a Comment
About the Contributor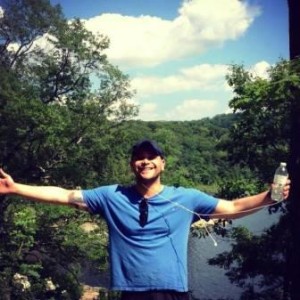 Bryan Reyes, Impact Staff
Bryan describes himself as six foot nothing, and a lover of movies and sports. He is looking forward to working behind the scenes in television one day....