Exercise Science Lab Unveiled At Victory Hall
Mercy College has begun to provide students a path leading to a career in the growing field of fitness related careers by offering an exercise science program, and has recently completed construction of an exercise science lab – the first in the college's history.
 "I'm so excited for this program and the new lab space, which provides an opportunity for the in-depth application and education to prepare students for careers in exercise science," said Dr. Patrick Davitt, Assistant Professor of exercise science.
 Statistics indicate fitness related careers will increase by more than 29 percent in the next four years.
More than 35.7 percent of Americans are obese, which increases their risk of debilitating illnesses such as diabetes, cancer, and stroke.  According to the Center for Disease Control, diseases related to obesity are the leading cause of preventable death in the United States. With such a high prevalence of disease, health care professionals who specialize in fields related to exercise science are in high demand.
"There are so many different career paths to choose from, such as bio-mechanics, sports medicine, sports nutrition, exercise physiology and even clinical professions such as physical therapy, occupational therapy and physician assistant studies," said Dr. Astrid Mel, the exercise science Program Coordinator.
 
The college is on a mission to provide a core foundation in fitness, nutrition, training, performance, rehabilitation as well as health and wellness.
"The program started in the fall of 2011 and has had unbelievable progress. In two and a half years, we have added the clinical and performance tracts to give students the opportunity to choose a specialized education that will be more suited to their individual goals," said Mel.
Starting a program from scratch is not as easy as students assume.
"Before the program could begin, we had to justify the need for it and get approval from the state, but the administration was supportive and the program was able to progress smoothly." said Mel
The clinical track provides preparation for advancement into more clinical related professions such as physical therapy, occupational therapy, and physician assistant studies. The performance track is more geared to students who wish to compete in fields such as strength and conditioning, personal training, and performance coaching.
The science behind exercise is crucial to curbing America's problem with obesity. However, exercise science majors may choose to work with athletes to treat sport injuries and rehabilitation.
The exercise science course load is rigorous; students will be expected to know how the body works inside and out. Courses such as anatomy, physiology, physics, and nutrition are essential to gaining knowledge about the human body.  The program even offers an internship for students in the performance track.
The courses have been designed to give students a flexible education that covers the prerequisites for various graduate programs as well as preparation for entering the work force after graduation.
The exercise science lab has held the curiosity of every student who has walked into Victory Hall. During construction the mysterious white sheets covering the doors left students wondering "What is Mercy up to now?" When construction ceased and the sheets were peeled away, one of the most impressive additions to Mercy College was revealed. The room is equipped with the latest technologies, but most students probably only recognized a huge barbell rack, exercise balls, and sophisticated machines foreign to the untrained eye.
There probably wasn't a better way to advertise the program than revealing this lab in a place near heavy student traffic. The lab has many intrigued students wanting to experience the new technologies locked within.
"When I first saw it, I was so impressed.  It made me instantly interested in that program, I was taken aback by it, but in a good way," said Lauren, a sophomore studying health science.
Even students in the program are enthralled by the inclusion of the latest technologies.
"One of the coolest pieces of equipment we have is the VO2 Max. The machine has the capacity to measure the maximum rate of oxygen measured during exercise, and helps us determine peak performance," said Kristian, a member of the exercise science club.
According to About.com, the VO2 Max or maximal oxygen uptake is used in sports medicine to "determine an athlete's capacity to perform sustained exercise and is likened to aerobic endurance." The machine looks like a fancy treadmill equipped with an apparatus that measures breathing.
Along with the new technologies, the students appreciate having their own space which allows them to see and use equipment they may encounter in their careers.
"I love that the lab is new and interactive, and we get to have a private space stocked with the latest equipment," said Alexa Klapach, president of the exercise science club.
Students interested in getting their hands on some of that equipment in the new lab space can start by taking an introductory course to get their feet wet.
"I would advise students who think they may be interested in exercise science to enroll in the course Foundations of Exercise Science, which gives a broad introduction to some of the specifics behind the major," advised Davitt.
The students involved in the program seem to be a tight knit group who are all enthusiastic and driven to advance in their fields.  
"I was never really into school until I came to Mercy. I initially joined the program because I liked to work out, but as I learned more about exercise science it helped me evolve into a better student. It inspires me to do well in other courses such as math and science," said Kristian.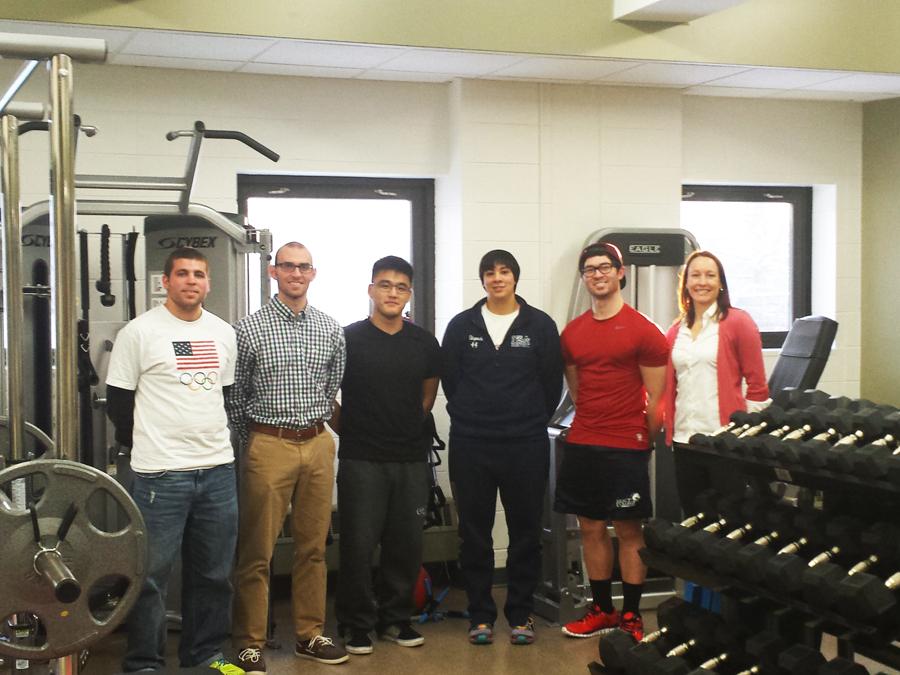 The career paths of the students in the exercise science club are diverse, with varying goals such as physical therapy, podiatry, sports medicine, exercise physiology, and physical therapy.
Every member of the club is excited about the new lab, and the relationship they are able to have with faculty such as Mel and Davitt. "The lab is awesome," said Sam Ahn, a member of the exercise science club, as he lounged on one of the exercise balls.
"I love that the classes are small, which allows us to have a connection with the faculty and other students interested in the field," said Gabby Arite.
After the meeting with the Exercise Science Club, behind the friendly laid back atmosphere is a lot of passion for the field of exercise science enthusiasts. One thing is certainly clear, exercise science want others  to understand that there is more to their field than personal training, while also giving credence to the fact that personal training is a career that deserves respect.
"When I tell people I'm in the exercise science program, they assume that I want to be a personal trainer. People need to know that this is a unique program and involves more than just becoming personal trainers.
"It's something we all need and benefits all of society," said Ahn member of the Exercise Science Club.
Although the lab has just opened, faculty have already begun planning ways to offer even more opportunities for students, such as a potential graduate program and research.
"The space is equipped with a wet lab, which will allow us to conduct research," said Davitt
"We definitely have the ability to offer a graduate program down the line, something that would not have been possible without the addition of the lab," said Mel.
All of Mercy College benefits from the lab in one way or another, and even other majors get to experience it.
"We like to share," laughed Mel as she explained that a guest speaker would be making a presentation in the lab to other health science students.
On March 10, the program will be hosting two mini fitness testing workshops for current students from 11-12 p.m. and again between 3-4 p.m, in the exercise science lab. "This will students an opportunity to see what we do in the lab and what the program has to offer to it's majors," said Mel.

Leave a Comment
About the Contributor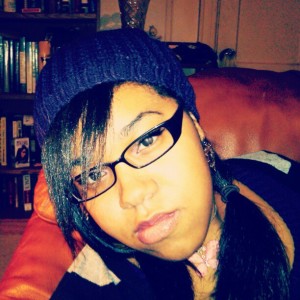 Sasha Majette, Senior Editor
Sasha Majette is a senior studying health science. She is a self proclaimed technology enthusiast and her hobbies include video games, digital art and...