Carol Jenkins To Speak At 30th Quill Awards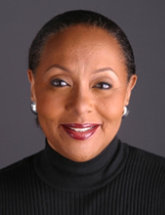 The Media Studies Program will be hosting the 30th Annual Quill Award Ceremony on May 1 at 6 p.m. on the Dobbs Ferry Campus in the Rotunda.
The yearly ceremony honors media students for their exceptional work in various classes, as well as honors a professional in the field with a Professional Achievement Award and a graduate of the program with an Alumni Award.
"It's an honor to be heading an event that's celebrating its 30 year anniversary this May 1," stated Louis Grasso, chair of the media studies program.
"When I think of all the students that have been awarded for excellence in course work over the years, it makes be proud to be part of this legacy and proud to have known many of them, and wonder hopefully about their continued success in life after graduation."
This year, the Quill Award for Professional Achievement will be given to Carol Jenkins, former news anchor for ABC and NBC.
Jenkins, who followed the footsteps of her stepfather and grandfather in becoming a journalist, received a Bachelor's of Arts degreefrom Boston University and then a Master of Arts Degree from New York University.
After working as a news reporter and anchor for WOR-TV, Jenkins moved to WABC-TV becoming a network correspondent with the Reasoner-Smith Report and Eyewitness News.  She then moved to WNBC-TV and continued to anchor for the next 20 plus years becoming an essential part of the 6 pm and 11PM news broadcasts, while also anchoring News Reports for Network's Today Show.
Jenkins has won numerous awards in addition to receiving several honors. These awards include an Emmy Award, United Press International award, Associated Press Award, NY Association of Black Journalists Lifetime Achievement and many others.
She continues to contribute with her intuitive skills as an author and co-author of non-fiction books, an executive producer of an award winning documentary film, and board member of several prestigious organizations. Jenkins is also currently working on creating a bedtime book inspired by her grandchildren.
Bradley J. Harring, Jr. will be receiving the Quill Award for Outstanding Alumni. After graduating from Mercy College's Media Studies program in 2008, the young freelancer directed the "Fan-Cam" camera during live sporting events at Madison Square Garden.
Shortly afterwards, Harring secured a position as a TV Control Room Production Assist and started working for the NY Knicks franchise as a producer for the l.e.d. scoreboard content during all NY Knicks home games by 2010. He is currently the Associate Producer at these events.
Along with being awarded many Quill Awards as a student, Harring has been awarded three National Emmy Awards from 2010 through 2012 for outstanding studio shows and work with MLB tonight on MLB.com. He hopes to pursue a Masters degree, but is focusing on developing his company, After Hour's Films.
 Everyone is welcome to attend the ceremony. Afterwards, attendees are welcome to enjoy food and refreshments at approximately 7:30 p.m. Dress code is neat but casual.