Adjunct Publishes Animation Book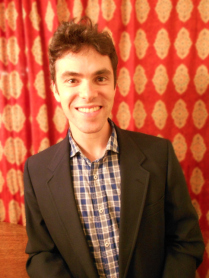 Work hard. Lay low. Be pleasant to work with. Check your ego at the door. That's sound advice for those going into the animation field from Prof. Jake Friedman, a Mercy College adjunct professor at the Manhattan campus.
Friedman recently had the opportunity to publish a book called The Art of Blue Sky Studios: Ice Age to the Digital Age. Blue Sky Studios is home to movies including the Ice Age saga, Rio, Rio 2 and Horton Hears a Who. Friedman's book goes into depth on how these animated films were made and the about the artists' behind the work. Any CG (computer generated) character or scene all begin with a sketch and a painting. Currently, Blue Sky Productions are working on a new animated film about the Peanuts gang, the famous comic strip.
Watching The Little Mermaid when Jake was younger helped to plant the idea of pursing animation when he was older.
"I remember watching it and I was taken aback. The animation was exactly as it should be; spectacular."
Friedman is mostly inspired by classic animation and the classic golden age of the early 1930s through the 1950s. John Canemaker has also played an influential role in Jake's life as an animation writer who primarily focused on Disney animation. Art Babbitt is someone Jake Friedman looks up to. He is known to have propelled Disney animation and is very creative and innovated.
Soon after college, Jake became heavily involved in the animation industry since 2003. Among others, he's been a storybook artist for children shows such as Little Einsteins and The Wonder Pets. Also, he was the storyboard colorist for the 2013 movie, Epic. Drawing storyboards are no easy feat. The time varies on how long it takes depending on the intricacy of the story and what kind of project it is. The box of a storyboard is around 3×4 and normally it's best to do at least fifty panels a day while Jake usually sticks to doing thirty panels.
In 2004, Jake Friedman met Nina Paley, a fellow animator at a short film festival and became a big fan of her. As they got to know each other, even though he thought it was hyperbolic he proceeded to tell her that he believed in her and she started to blush.
"I asked her if I could have the opportunity to apprentice with her. She allowed me to and started to get a sense of how she worked. She has a great sense of color, has a very straightforward attitude, and knows what she wants yet open to suggestion when it came to work. She went on a limb to let me apprentice with her since she's a solo act."
As an apprentice, Jake was given a fight scene to work on for Sita Sings the Blues, and he was given complete freedom on whatever he wanted to do with the scene. It was the first time he had that much authority on what he was allowed to do on a project.
If he had to pick one, Jake would pick Figure Art as his preferred style of art. He goes on to explain how life drawings are "the backbone to animating." He uses various mediums when it comes to drawing such as charcoal, pencil and pastels.
It's imperative for Jake to chew gum and have headphones on while doing his work otherwise he feels he won't be able to get anything done. "I get my divergent drawing habits from others whether it's using brown paper bags as a canvas or using chopsticks to dip in ink and sketching."
Sherry Camhy, his favorite art teacher, taught him to appreciate the good in every effort he did.
"Artists tend to be very self-critical so it was nice having her give everyone gentle critique."
Drawing on paper with pencil made working as an animator for a segment on Saturday Night Live made Jake's favorite project since it has an old school feel. He feels hopeful that the future for animation will swing back to hand drawing animation. Currently, Jake Friedman is going from animation to writing. He wrote more than fifty articles and publications related to the industry. He feels moving out of the animation industry is necessary to not feel as though he is being stunted creatively. He would prefer to "have more freedom in terms of animation." Also, he would like to branch out and try his hand out in directing, art directing and editing.
Currently, Jake's latest project is a narrative biography on Art Babbitt who was an influential animator for Walt Disney. He is considered to be an integral part of Disney studios and was known to have created Goofy.
Jake Friedman has been teaching at Mercy College for the past five years. He started out teaching History of Animation, Figure Drawing and Storyboarding. He currently teaches Art History and Culture. Check more about Jake on www.jakefriedman.net. Don't forget to check out his book, The Art of Blue Sky Studios: Ice Age to the Digital Age!
Leave a Comment
About the Contributor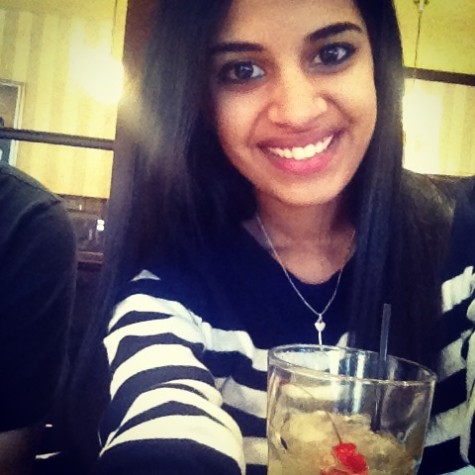 Tara Geigel, Impact Staff


Jersey girl.

Enjoys films festivals and spends most of my time playing World of Warcraft.Music enthusiast.

She currently writes the column...