What Happens After Graduation?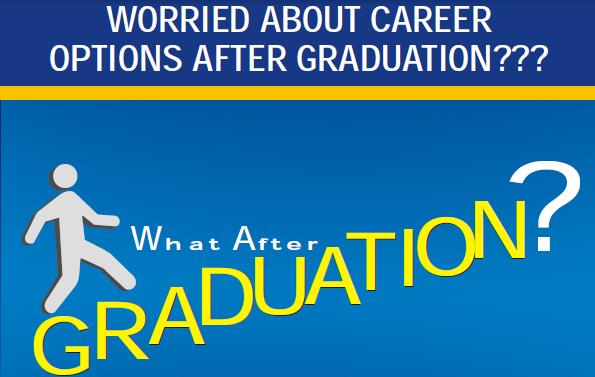 Some students have this perception that after the cap and gowns are officially off, the jobs comes rolling in.
The words of wisdom that have been brought down to us from older generations seem to not phase us during our senior years. Most of us spend our last few months of school lounging and enjoying the final kicks of young adulthood, not knowing what is next to come.
"Graduating with a degree and no internship experience is like graduating with a GED," said by "Denise," a Mercy college alumni.
Denise is currently working as a sales associate in Nordstrom's Rack, making under $30,000 a year.
"I am in the process of becoming a police dispatcher. I'm just waiting on my recruiter to reach out to me with the next step," says an eager Denise who is pacing between two jobs neither in the field of which she obtained her degree.
Denise majored in Psychology with an overall GPA of 3.4, but states the degree and GPA meant little to recruiters who only accept entry-leveled candidates who are experienced in psychology.
"My former classmate and I actually bumped into one another on a job interview," says Denise. "After not hearing back from the company within two weeks I decided to reach out to my classmate to find that she had received the job."
Denise's classmate had graduated in the same class with a lower GPA of 2.9 but had done numerous internships throughout her junior and senior year.
"Who wants to do unpaid internships when there's bills that need to be paid," says "Rashard."  a Mercy college alumni.
Rashard graduated in the year 2013 and has yet to find a job. "I worked so hard in retail during college that I missed out on being an actual college student," said Rashard.
He held both a full time job and 4.0 his junior and senior years of college. "When my friends would eagerly talk about their unpaid internships I would laugh," says Rashard. "I was able to afford the spring break vacations while they were busy breaking their backs for nothing in return."
Rashard laughs, as he repeats nothing in returning stating that majority of his friends who constantly signed up for internships are now working in their field. Rashard is currently unemployed and is looking for a job.
Today's job market is only interested in experienced candidates, it is most likely a company will hire a candidate who does not have the proper education however, who does have the experience. Monifa describes her search in looking for a job within her field as being quite different from Denise and Rashard.
"I was actually contacted by a human resource recruiter from a well-known popular bank almost literally after graduation," said by Monifa when asked about her hiring process. "It was fast, very fast. I went through the whole phone interview, person to person interview than management interview all within two weeks."
Monifa credits her prior interning experience for the bank's competitor's months prior as a possible reasoning for her employment. "I've interned at banks throughout my last two years of college."
Monifa lists Chase, Wells Fargo and Signature bank as past interning work. "I come from a family filled with banker so it was only natural that I would follow within those footsteps."
Monifa is currently employed at Bank of America as a private investment banker making 65,000 a year.
"Korina" shares a similar story to Monifa, she explains her search of looking for a job after graduation difficult yet rewarding.
"I switched majors twice during my studies at Mercy, it took me a little longer than most to graduate but the overall ending was worth it."
Korina is currently an account executive at the popular advertisement company Yelp.
"I always wanted to work for this company; I'm very much of an outdoors girl so Yelp has always been my go to site when it comes to choosing somewhere to go."
Korina has been with Yelp since August of 2014 and is currently making $50,000 a year.
The hard life of an alumnus is a story too common that is happening to thousands of students yearly. Half of students who graduate will not receive a job within their studied field, which leads to paying off loans for an unused degree. Companies and organizations today are bumping up the requirements to entry-leveled positions. The economy is slowly losing money so the demand of higher education and experience is demand required.
Leave a Comment
About the Contributor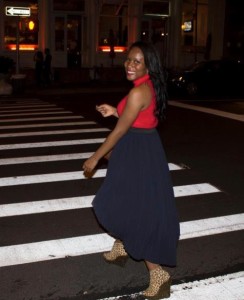 Krystal Johnson, Impact Staff
Krystal is currently a senior majoring in Communications Journalism. She hopes of becoming an editor in chief of a women's magazine.

She writes a column...