Students Express Frustration Over Parking
Mercy College's $30 million renovation project to build a 350-bedroom dormitory has caused the campus to lose 80 parking spots, causing a parking nightmare for students and faculty.
College students and faculty were warned toward the end of the spring 2014 semester and again a week before the beginning of the fall 2014 semester that parking would be scarce. Although students and faculty knew about the construction and the fewer parking spots, few were prepared for it to be this bad.
"It's just terrible. If you don't get here 45 minutes to an hour before your first class to look for parking, you're not going to find anything," explained a disgruntled Brian Wright, a senior and business major at Mercy College.
According to an email sent by campus security, the parking lot is usually completely full at 1 p.m., and finding parking after that will be hard to come by. Mercy College offers two off-site, monitored parking lots on Danforth Ave in Dobbs Ferry, where a shuttle bus will bring those who park their cars there to and from campus. The off-site parking lots include over 250 parking spaces and 10 handicapped spaces. Even with all the new parking spaces, many students and faculty members find the parking lots to be useless.
"There's really no sense in parking all the way in Danforth just to come to school. I know plenty of people who park in the Stop and Shop in Dobbs Ferry and just walk to campus," said Wright.
With the fewer parking spots and the off-site parking lot being far away from campus, there have been many disputes between faculty and students about arriving to class on time. Many students have to arrive on campus hours earlier before their classes to find a parking spot, or they know they will be late.
"I get here at 9:30 a.m. on Wednesdays just so I can find a parking spot. My first class doesn't even start until 2:50 p.m.," stated Caitlin Mattil, a senior and media studies major.
There have also been plenty of rumors that the 80 parking spots will not return once construction is over. Although security was sought for a comment, they have not said anything about replacing the 80 spots.
"Every day, I drive around the parking lot at least three times before I find a parking spot," explained Jennifer Oberlander, a psychology major and commuter.
Oberlander, a senior at Mercy College, has been commuting to the Dobbs Ferry campus for over three years now. Even when the parking lot was busy, she's never seen the parking situation this bad before.
"It's horrible. I hate it."
Students and faculty believe that the parking situation isn't going to get any better any time soon. Many commuters are taking it upon themselves to help Mercy figure out this horrible parking situation.
"There are a lot of freshmen here who live here and drive cars, which takes up a lot of the space. Maybe if Mercy would consider having buses that could take the dorming students wherever they needed to go, we could resolve some of the parking issues," suggested Nick Terhune, a transfer and occupational therapy major.
Leave a Comment
About the Contributor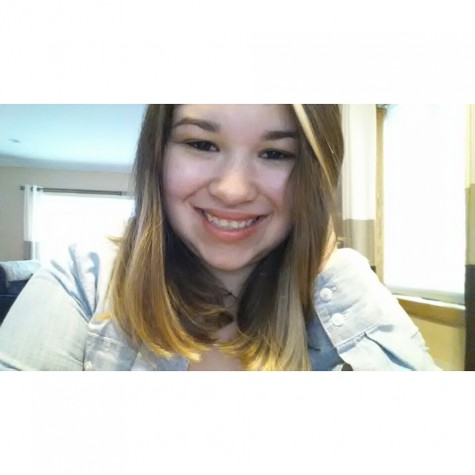 Maria Elena Perez, Managing Editor
I'm a senior at Mercy College majoring in journalism, and have been writing for The Impact since my sophomore year. Currently, I am the Managing editor...