GLOW UP Is Back On Campus
When looking at schools, freshman vet med major Toni Pellegrino took interest in Mercy College. One of the reasons being that it had a gay straight alliance club. However, on the day of Mercy's open house, she was disappointed to find that it no longer was active.
"I walked passed all the club tables and I did not see it there," said Pellegrino in disbelief.  After speaking with some of Mercy's mentors, she discovered that this club was short lived and no longer running. No one was coming to the meetings and there was not enough attention being brought to the club. The former founding members looked at it as a lost cause, and unfortunately had no choice but to call it quits.
However, she was not going to let that be the end. She only saw this as inspiring and wanted to take on the challenge of reviving and running this club. With more information from the former president and advisor, she was ready and had quickly fallen in love with the original name of the club, "GLOW UP" which stands for Gay, Lesbian or Whatever 'U' Prefer.
From there, Pellegrino got some reinforcement from her friends to go ahead and bring the club back to its active status.
"This club is here to teach people to be more welcoming and aware. It means no labels," says Pellegrino.  This club not only educates people on the LGBTQ community, but on the general term of tolerance. This is made very clear by the club's treasurer, freshman biology major, Alex Tyrrell.
"No matter who you are, you deserve rights and respect. It doesn't matter what you believe in," Tyrrell said firmly.
He was right behind Pellegrino when she first mentioned her ideas of bringing the club back.  Tyrrell pushes the notion of tolerance because he knows what it's like to be judged for being different. He says, "It is not just about being gay. I've been teased before because I guess people have seen me as geeky, but I found power in myself and my words and I want to help others do the same."
This club also hits home for its vice president, freshman vet tech major Meagan Comerford. Like Tyrrell, she was also on board with Pellegrino for the club's return.  She too knows what it is like to be not be socially accepted. In her old school's gay straight alliance club, she was one of the few members who were straight. In attempts to be a part of the club staff, she was kicked about by the president because she wasn't lesbian.
"I didn't understand. I tried to go to the club advisor too, but he agreed with that decision. He was also gay. It just goes to show that there is discrimination on both sides," Comerford said.
Although GLOW UP will be discussing these hard hitting issues, this doesn't put a damper on the fun and light hearted environment that it provides. The club will partake in coming up with interesting ideas and plans for events and fundraisers. The club also takes time to participate in weekly games and activities to encourage bonding amongst its members. From 3 p.m. to 5 p.m. every Friday in room 113, GLOW UP welcomes to students to feel comfortable and truly be themselves.
Sophomore biology major, Lisasha Lopez, is a current club member and couldn't be more excited for what is to come: "I love GLOW UP because it is a place where people can be themselves and show their interests. It is for all sexual preferences. We promote and discuss awareness and everyone can feel safe."
As club president, Pellegrino has accomplished her goal of bringing this club back to Mercy College students, but she speaks very humbly on this victory.  Her real goals are much more important.
"I have two younger brothers. I want to be a role model to them, and I want to teach them tolerance and acceptance," Pellegrino pleasantly says. "I want to everyone to understand this. My goal is to educate, not escalate. All students are welcome and I would love to have them."
Leave a Comment
About the Contributor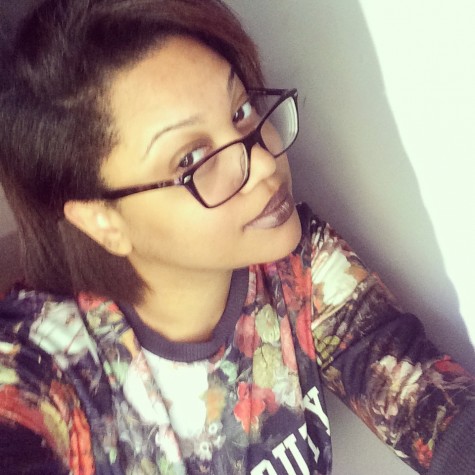 Doris Lavoile, Impact Staff
Doris Lavoile is senior majoring in English and minoring in Journalism. She is a friendly introvert, avid series binge watcher, Netflix enthusiast and...