Mercy Welcomes its First Ever Accounting Society Chapter
The Fall 2014 semester has proven to be an exciting year for Mercy College, from its ground breaking for the new dorms, to the introduction of the new nursing program. However, the heroes this semester have truly been the clubs developing around campus that have contributed largely to the development of student life and engagement. From the Spirit Squad to Club 101, students have been joining clubs on campus left and right in hopes to not only find their crowd, but to hopefully make a difference through the community service that is required.
With so many clubs on campus that are centered on an array of things, The Impact staff pegged the question: are there any new clubs on campus that are focused on a major? The answer came equipped in an email inviting students to the first ever Accounting Society event.
After sitting in on the event, The Impact realized that there is much more to being a part of club than meets the eye. The career panel was full of Mercy graduates who are now professionals in the accounting field. Each of the panelist not only had great career advice for accounting majors, they had advice that translated to students from all different majors and all walks of life.
Aside from the typical accounting related questions like "what are the advantages of starting out at a "Big 4" instead of a mid-sized firm?", there were plenty of questions that were about career readiness. The panel expressed how important it is to find a mentor in any field that one decides to go into because it leads to great things. They also shed some light on the importance of career planning and taking initiative to learn skills outside of our expertise because at some point in time, what you learn on the outside will translate into your career in some shape or form.
In the midst of the post panel reception, The Impact staff was able to sit down with the members of the Accounting Society and its faculty advisor, Dr. Denise Stephano, to ask them a little bit about the club and what it means to be a part of Mercy College's first ever chapter.
When asked what having an Accounting Society could do for the college, club president Abel Varghese's response was not only thoughtful, but a bit unexpected. "We want to help, support, and show strength as a community. In this club, we want to work together to prepare students for the future."
He then added, "Iron sharpens iron spirit. We want to push our students to do more, not less."
Other club members reiterated what the purpose of the club is. "Our club's main purpose is to prepare Mercy's accounting majors for the accounting profession, as well as the lifestyle that they will come across being professional accountants." Fellow colleague Dalia Gualipa added, "The club gives students a chance to build their network and their confidence by going to events and competing in different competitions."
Overall, the students involved seem to be both thrilled and excited, but more than that they seem eager to work with other students in and outside of their club. "Our success comes from our students, whatever major or club they belong to," said club member Mariana Dos Reis.
After asking the club members how they felt about the club, we asked the club's "proud mother" so to speak about what she hopes to achieve by exposing students to this type of program/ chapter. She chuckled and replied, "I don't hope to achieve anything for myself." She then shared, "I hope to help them seek career opportunities, increase their networking skills, and in the end get a job. It's all about growth for the future, that's what I hope to help them achieve."
Leave a Comment
About the Contributor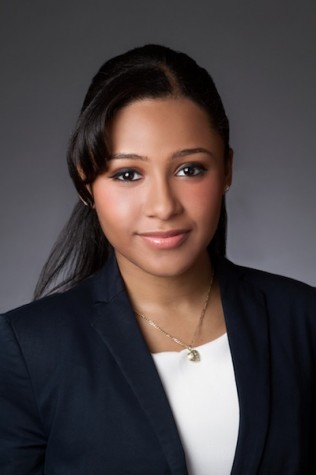 Tiffany Cordero, Impact Staff
Tiffany is a Marketing Major and a Journalism minor at Mercy. She has been a ballet student for many years. She loves any sport you can bet on. She hates...