Relay For Life Returns for the Third Year
Five months of preparation doesn't seem long enough to be able to stay up for 24 hours, especially for those sleep deprived college students, but at the end of the day, it'll all be worth it.
For the third consecutive year, Relay For Life is coming back to Mercy College on May 2, 2015. The committee has been planning this years' Relay since September, and it is attempting to make the event even bigger than last year.
As of Dec. 13, there are seventeen teams registered, with a total of 40 participants. Raised is $425.82, which is more than was raised at this time last year.
"We have seen a greater interest of involvement for this years event," says Harold Hillyard, Chair for Community Involvement.
Every year in addition to the actual event, there are small events called the "Relay for Life Kick Off Party". There were three individual kick offs this year, one on the Manhattan campus, the Bronx campus and the Dobbs Ferry campus.
Kiersten Ettinger, Activities and Entertainment Committee Member, has been a part of Relay For Life for three years now and is looking forward to this years' event more than the past.
Unfortunately earlier this year, the American Cancer Society's Relay for Life founder passed away at the age of 71. Gordon "Gordy" Klatt, M.D., passed away Aug. 3 from heart failure after battling stomach cancer.
In May of 1985,  Klatt spent 24 long hours circling the track at Baker Stadium at the University of Puget Sound in Tacoma, Washington. Friends and family watched him as he walked more than 83.6 miles and raised $27,000. During those 24 hours, he had plenty of time to figure out how he could get others involved to help raise money to fight cancer. In 1986, there were 19 teams that were involved at the first relay event, which took place at the Stadium Bowl and raised $33,000.
"We are going to come back bigger and stronger to make Dr. Klatt proud," Ettinger said.
Mercy students, staff and faculty are aiming to raise $100,000. There are small competitions that the teams can participate in, not only to raise awareness of the event and the cause, but also to raise money.
About two to three times a week, graduate student Penny Telesford sits at a table outside of the lecture hall in Dobbs Ferry, raising money and awareness for the event in May. She says that there have been more people coming to the table asking about the event and donating than in the past.
For the last two years, Relay For Life has taken place in the Victory Hall gym, this year; it has been proposed to have the event outside on Maverick Field behind Main Hall to accommodate the bigger amount of competitors.
With over 100 days to go before the big event, teams are running around trying to raise awareness, get recruits for their teams, sell luminaria, get donations and organize fundraisers to raise money.
"I am glad that we have a creative team who I have no doubts will  make this one of the best relays Mercy has seen," Ettinger mentioned.
With those 100 days, students have more than enough time to get ahead on their sleep, before walking all night and showing everyone that cancer doesn't sleep, so we don't have to either. At the end of the Relay, participants can forget that they haven't had much sleep and can go to bed with a smile on their faces knowing that they helped raise money for an amazing cause, to fight cancer.
As the event comes closer, don't think about the lack of sleep, think about all the good you can do and fun you can have as a participant. Keep an eye out on campus for tables around all campuses and learn how you can become involved.
As Dr. Klatt would say, "Keep up the fight."
Leave a Comment
About the Contributor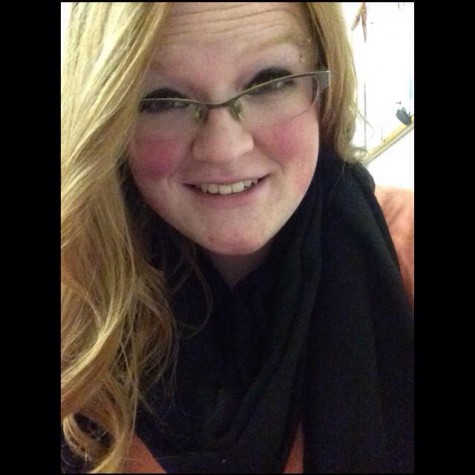 Karissa Allen, Associate Editor
Karissa is a Senior majoring in TV/Radio Production. Writing hasn't always been her calling but within the last couple years she has found a passion for...