First Generation Students Defying The Odds To Fulfill Their Dreams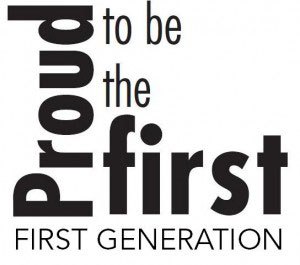 Nick Terhune envisions his graduation ceremony with his parents and grandparents in the audience, screaming and cheering louder than anyone else.
He knows he might not be able to find them in the crowd of other proud parents and family members, but he'll know all the screaming and cheers as he grabs his diploma will be for him.
"I can hear everyone cheering, and my mom and grandma will be hysterically crying. I know they're going to be really proud of me," the Occupational Therapy major explains.
Terhune, a transfer student, will be the first in the family to graduate college. Like many other Mercy College students, being the first one in the family to graduate college is a very big event in one's life. Not only does it set a high bar for other family members to follow, but it's one of the biggest achievements in a person's life.
"I really slacked off my freshman year of community college. I even dropped out for a year with my ex-girlfriend. When I finally got it together and went back to school, I was at the top of my class."
Being the middle child and seeing the struggle his mother went through trying to support her three sons, Terhune immediately knew that he needed to help out.
"She really motivated me. We motivated each other. I just knew I had to be successful for my mother's sake."
According to a 2010 study done by the Department of Education, 50 percent of the college population is made up of first generation students, or students whose parents didn't receive an education beyond high school. Minority groups make up the biggest percentage, with 48.5 percent of Latino and Hispanic students and 45 percent of Black or African American students.
Jessica Burnett, a Behavioral Science major, is a part of the statistic, feeling the pressure of having two parents who didn't go to college, but it is one of her biggest motivations.
"My parents are both really old school, so there is definitely a lot of pressure. My father had to take care of his 10 other siblings because his father was sick, so all of his siblings went to college except him," explained Burnett.
Growing up, Burnett always found a comfort and an outlet in art that helped her with her anxiety, and with an Associate's Degree in graphic design, she hopes to become an art therapist to help others cope with their problems.
"I had a lot of anxiety issues and art always got me through the bad times. I always get into my own zone, and it's very therapeutic."
After graduating from Mercy College, she hopes to continue her studies at SUNY New Paltz. Although there have been a few people in her life who told her not to pursue her dream of becoming an art therapist, Burnett will not let anyone or anything get in her way of her dreams. She relies on her mother, her biggest supporter when things get rough.
"When everything is falling apart, you have to be strong. During times like these, I know I always have my mom to pick me right back up."
Senior Faith Rodriguez, a full time student and behavioral science major, also relies on her mother as her rock as she enters her final semester at Mercy. Even though she's an only child, she hopes to be a role model for her cousins and other family members who feel that they aren't college material.
Three out of five first-generation college students do not complete a degree or credential in six years, according to a study done by the Department of Education.
"My mom is a teacher's assistant who works with children with disabilities. Sometimes she would take me to work with her and it made me realize that I wanted to help children with special needs," said Rodriguez.
Originally, Rodriguez had planned to major in behavioral science and have a minor in education so she could one day teach students with disabilities. During her freshman year of college, her PACT mentor discouraged her and told her that she wouldn't succeed with minoring in education.
Looking back on her PACT mentor's words, she plans on going to graduate school for education to pursue her dreams.
"Part of me wants to lash out at her, but I would tell her to watch what she says to her other students. Words cut deep, even at a college level."
Despite almost not pursuing the job that she wanted, she has some advice for other students who want to pursue their dream job, but may not have any encouragement to do so.
"Weigh all your options and just keep working toward your goal. When it's all over and you finally get that diploma, you're going to be able to better not only your life, but your family's lives as well."
Leave a Comment
About the Contributor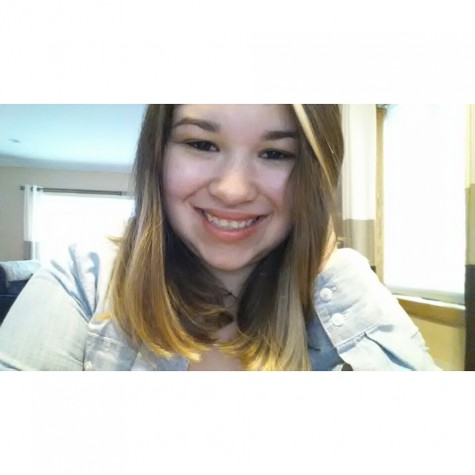 Maria Elena Perez, Managing Editor
I'm a senior at Mercy College majoring in journalism, and have been writing for The Impact since my sophomore year. Currently, I am the Managing editor...