Third Degree Black Belt Teaches Self Defense Class To Her Peers
At three years old, a curly haired little girl walked into Valentine Karate in Meriden, Connecticut for the first time with the look of astonishment on her face. After trying to go through dance class and realizing she couldn't do it, karate was the next best thing. Little did she know, karate was going to become her life.
Hellena Rodriguez, a sophomore in the five year program for English education, its still a curly haired girl. She never went back to dance and she loves literature. Between working in Verrazzano for Institutional Advancement and being and Resident Assistant, she somehow always finds time for karate.
At the age of 10, Rodriguez became a black belt in the Korean martial art and was a part of the World Tang Soo Do Association (WTSDA). The world organization is split up into regions. Rodriguez's studio is part of Region 9, which is comprised of New England and New York. She received a second degree black belt at 12 and a third degree black belt at 16. Her ultimate goal is to become a fourth degree master, but going to school full time, so far away from her studio makes it harder. For now, she goes home for competitions and teaches workshops to students at Mercy.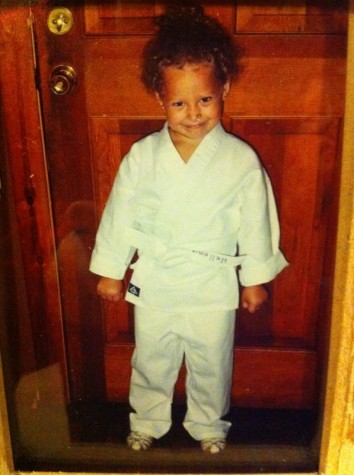 Valentine Karate started a program called Tiny Tigers and Little Dragons, and that's where it all started for Rodriguez. It was developed to get children involved in the art, and Rodriguez was the first black belt to complete the program.
"I was the one who didn't listen at dance," she recalls, remembering how her heart just wasn't into it. "My dad was into karate, so my mom put me into the program and I fell in love. That's the one thing I sat still for."
Sitting still for karate helped Rodriguez in the long run. Being the first black belt to complete Tiny Tigers and Little Dragons wasn't the only first of firsts for her – there were many more to come. She just didn't know it yet.
As Rodriguez tested through all of her belts, she saw her potential and fell in love with it even more. In the teen division, she won the championship two years in a row. For three consecutive years, she was the runner up in the women's division by two points. Every two years, the World Cup is held in North Carolina, and Rodriguez was named the runner up for the women's division. She was the youngest female in the studio to get her third degree black belt.
Possessing that third degree black belt also makes her the highest rank in her family. Both parents are black belts, testing in August for their second degree, and her brother is a black belt at 14 years old.
Rodriguez explains that responsibilities change with each level. Earning a first degree black belt allows one to help teach others; as a second degree belt, one can teach for 45 minutes without assistance.
"It's been a long journey. A lot of people who do it, get so far then stop, but it's the only activity that has been consistent for me. Even when I was getting over mono, it was wild."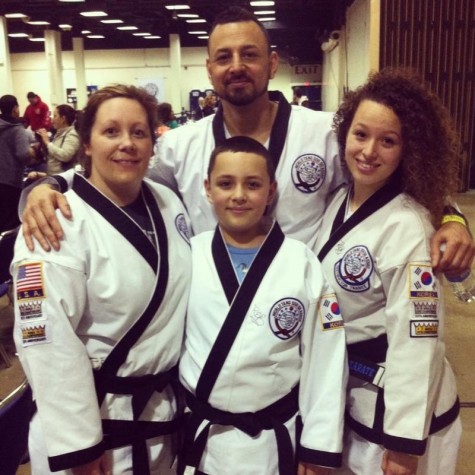 Rodriguez's family has been very present in her karate life. Both of her parents teach classes at her studio. They have been to every tournament not only in the area, but when they travel as well. Her immediate family isn't the only family she has. When she travels for tournaments, she has extended family everywhere. She was introduced to her best friend through a master at a different studio.
"I don't see myself stopping. It's hard at school, but I still compete and practice. I can see my kids doing it in the future too. They don't have to do karate, but they have to be active. It would be cute to have little black belts though. If it weren't for karate I wouldn't have met some of these people."
Karate has become such a big part of her life that she has tried to start things at Mercy. In the spring of 2014, Rodriguez tried to start Mavericks Tang Soo Do, but was turned down because it was a liability on insurance. Helping with the Wellness Program has opened Mercy students to her world of the martial arts.
Rodriguez has been to three different campuses to teach students basic skills in self-defense. Same side grabs, cross hand grabs, lapel grabs, and belt grabs are only some of the techniques that she taught students. They are basic techniques one must do every day that one never expects to have to do.
"We teach students such a wide variety of movements, so if they aren't comfortable, they can use something else. We want them to have numerous tools on their utility belts, so to speak."
Through all of the years of waiting periods and testing periods, all her bruises and tournaments battles have allowed Rodriguez to develop a love for an art she never wants to give up. Even as a student, she plans on testing for her fourth degree master's rank. She cherishes the memories and friends and family she has made through her studio.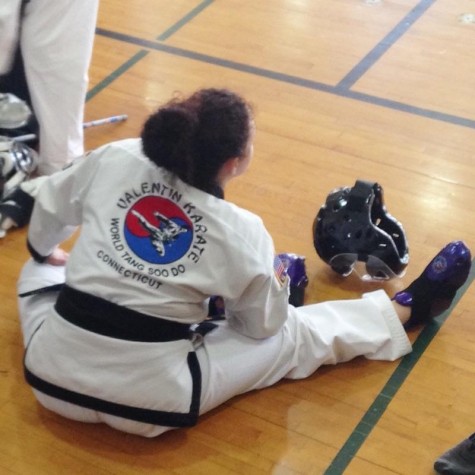 She even met her idol through her studio – Bill "Superfoot" Wallace. Wallace is a retired martial artist and former full-contact karate champion. He held the Professional Karate Middleweight championship in the Professional Karate Association (PKA) and retired in 1980 with an undefeated 23-0 record.
"At one of the tournaments, I met him and got him to throw up a peace sign with the champion cup. It's something that will always make me smile."
Leave a Comment
About the Contributor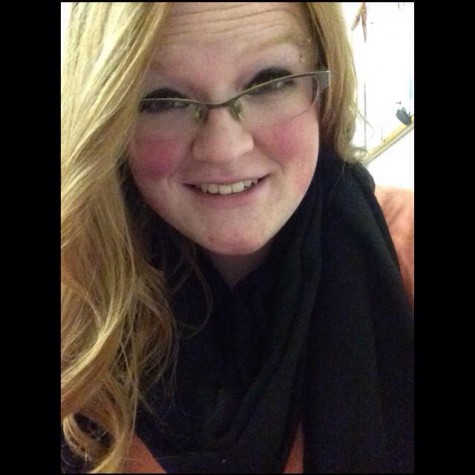 Karissa Allen, Associate Editor
Karissa is a Senior majoring in TV/Radio Production. Writing hasn't always been her calling but within the last couple years she has found a passion for...