Circle Of Sisters Offers A Unique Female Experience
Circle of Sisters is the largest expo for women of color in New York City, and is the premiere event for the sharing of thoughts, inspirations and prayers amongst them.
It is hosted by HOT 97 and was held Oct. 17 and 18 at the Jacobs Javitz Center. The Circle of Sisters offered a variety of events such as panel discussions, seminars, inspirational services, R&B and gospel concerts, and a fashion show. This was in addition to over 200 vendors and small businesses selling unique items and services all weekend.
The annual expo has everything from shopping to food tasting with some of today's top chefs at the Food Pavilion.  It also has youth activities including lessons in the arts and dance at the Children's Pavilion. There were many beauty, fashion, and food shops serving the fiery crowd. There were many people there to support the Expo some were big names as well as mom and pop shops.
One of the big companies there was Shea Mois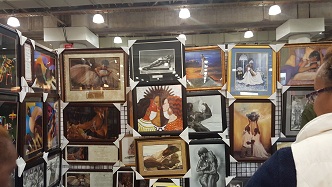 ture, a family owned business, started by Sofi Tucker. She made homemade Shea Butter, African Black Soap, and other natural remedies that are good for the body. Since they first started, their line has enhanced greatly. They now have a line for everyone. Their two new lines are the men's line and the baby line.
Expectant mother Jasmine Moore said, "I have been using their hair care products for about two years now and now once my daughter gets here she can use them."
Another business that was excited to treat the audience was Sylvia's restaurant. People got to taste some of the new sauces they now feature. "I remember taking my children to Sylvia's after church on a Sunday," said Selma Austin. She was one of the many people who won a few of the sauces that they had to offer. They had every type of BBQ Sauce one could imagine. Sylvia's is known for their down South cooking. They are in the heart of Harlem on Malcolm X Boulevard. They sell all of the southern favorites. It has a homely atmosphere that makes one feel as though one have known the staff all one's life.
One of the new companies that were there this year was The Sweet Love Company.  They are an upcoming bakery that specializes in making cake-pops. Cake-pops are taking over the baking and party world. "We recently started doing bigger events and making specialized cake-pops," said Marie Joseph who works for the company. You can take a look at their website to see pictures of what their products look like.
Another first timer to the expo was Black-Sheep Cosmetics. It was started about two years ago by Jessie J. Thomas. They sell a variety of make-up products to the public. They are often known for their make-up classes. Black- Sheep specializes in helping self-taught make-up artist become better make-up artists. They help them become better artist so that they can do their make-up better as well as others' make-up. The name Black-Sheep came from Jessie's past. She was always called the Black-Sheep of the family because of her troubled past. She was able to overcome her past as well as help others in the process, which is what Circle of Sisters is really all about. She was also able to do something she loved to do.
There are many other companies that attend the expo. There was also an African Art expo that attended. "Some of these paintings you only see in the heart of Harlem," said Ester Thomas. Some people even made their own clothing to sell at the expo, including authentic African clothes.
The expo gives women of color the chance to showcase their talents. They have everything from fashion, beauty and food. It's fun for mothers and daughters alike. "Once I turned 16, my mother bought me here and at first I thought it would be boring but I was wrong – they have everything I like" said Ashley Brian.
"I've been coming to this expo for two years and they never disappoint," said Carmen Brian.
Just like last year this year the expo was a success. It sold over 10,000 tickets. Every day was a different event. Sunday they offered a church service for those who needed a little healing. They have something for everyone at the expo. All an all, a little bit for everyone, but more importantly, an opportunity for the women of color's voices to be heard.
Leave a Comment
About the Contributor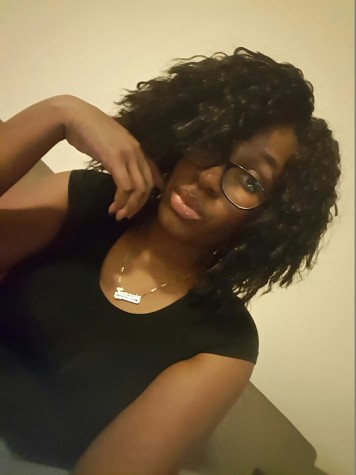 Tanasia Patterson, Staff Writer
Tanasia Patterson is from the Bronx. She attends Mercy College as a journalism major. Her hobbies are reading, dancing, and singing. She is planning to...