Great American Smokeout: Going Cold Turkey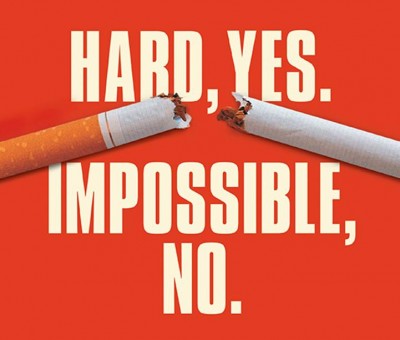 Every day in America, about 4,ooo young people between the ages of 12 and 17 smoke their first cigarette. Each day, about 1,000 young people become daily smokers.
Can that person make the attempt to quit smoking, even for a day?
The Great American Smokeout is celebrated on the third Thursday in November to encourage people to stop smoking for twenty-four hours, in the hope that it becomes long term. The idea for this event was started in 1970 in Randolph, Massachusetts by Arthur P. Mullaney, a guidance counselor at Randolph High School. Mullaney asked people to give up smoking for one day and donate the money they use on cigarettes to a high school scholarship fund.
The idea made its way to Minnesota. In 1974, Lynn R. Smith, the editor of the Monticello Times in Minnesota, established Don't Smoke Day. On Nov. 18, 1976, the California Division of the American Cancer Society was able to have one million smokers quit that day. This marked the first Great American Smokeout event, which the society made nationwide in 1977.
For Mercy students, the Health and Wellness Program handed out fliers to bring some awareness and statistics about smoking. The director of the Health and Wellness Program at Mercy, Colleen Powers, believes that the event has helped many people with their dependency on cigarettes.
"It has helped many people. It draws attention to how smoking can cause many chronic diseases and death. Now, smoking is banned in workplaces, restaurants, and bars, while cigarette marketing and advertising are limited."
According to New York State's Smokers' Quitline, during 2000-2004, cigarette smoking was responsible for about $193 billion in annual health-related losses in America. Cigarette smoke contains over 7,000 chemicals, while more than 60 are known to cause cancer.
Powers hopes that the event will help people become aware of the dangers of smoking, and how it can have long-term effects on a person's health.
"I am hopeful that providing information today on the dangers of smoking and the long term effects it can have on your health. Maybe it can encourage people to start thinking about quitting or never starting."
Being able to quit smoking is a challenge to many individuals in this country. Senior psychology major, Anchelle Allen, believes that the reason why people find it hard to quit is because it becomes addictive.
"It's addictive. You have some people who will start to smoke only because they notice their friends doing it, and they want to be in the clique. They always say it's not going to affect you if you take one smoke, but it will."
One statistic states after a puff from a cigarette, between seven to 10 seconds a jolt of nicotine will be sent to the brain. In a short time, the brain wants more. Nicotine is as addictive as heroin or cocaine, most studies say. Throughout time, the person becomes dependent on it emotionally and physically. When a person attempts to quit, some symptoms include irritability, headaches, and trouble concentrating.
In today's media, especially through television, there are numerous advertisements telling a younger generation to put down the cigarettes. One of the ways companies are trying to appeal to a younger audience is the Truth campaign commercials. Ways the campaign has marketed its commercials are by having certain celebrities like Fifth Harmony and Becky G appear in the advertisements through song.
Senior psychology major Alexandra Berrouet states she finds the commercials entertaining and feels they are more effective than the commercials that were shown in the past.
"It's actually entertaining. Nowadays, it would work. If you think about the commercials back in the day, they would say, oh this is your brain on drugs. If you posted it today, it won't be as effective. People are more into pop culture and music. Adding that into the mix would be helpful, so I think it helps a little bit."
Allen also shares the same idea with Berrouet, and she gives an example of one recent commercial she constantly sees on television to share her opinion.
"I think the one that kind of looks like a crab is more effective because that actually scared me. It fits a commercial if they're trying to get people's attention; compared to the older ones, where they will show someone cutting into a heart or lungs. It's a good method because it scares people. But if it's where you're watching TV, you're going to change the channel."
Several methods that help people quit their smoking habit are wearing nicotine patches or chewing nicotine gum. Berrouet offers some advice for people who want to quit smoking.
"I know there's a patch, but it's not as effective. You can have someone help you with your smoking habit. If you have an urge, you can have someone help you fight the urge. Try to pick up another hobby to replace smoking."
There are plenty of resources people can use to quit smoking. There is the NY Quit Line, which offers free coaching and provides free nicotine replacement kits. There is a number and a website where people can call and find more information. The website is: www.nysmokefree.com, while the number is: 1 (866) NY-QUITS or 1 (866) 697-8487.
There is a counseling center at Mercy which offers smoking cessation workshops, which will give people who want to quit options. Powers suggests that people should get others involved, so they can be a support system.
"Get your friends and family involved. Declare your quit date, and let as many people know as possible. They will be a great support network and will help you emotionally."
Leave a Comment
About the Contributor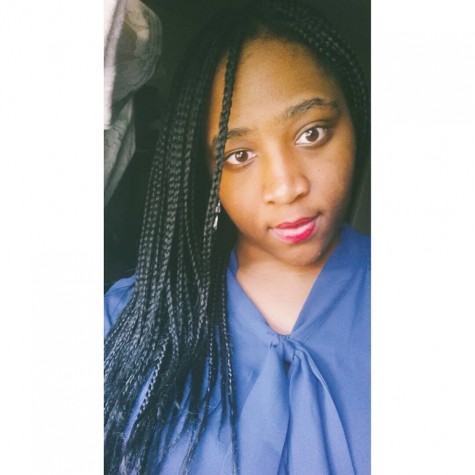 Naomi Osuji, Managing Editor
Hello world. I'm a senior majoring in radio and television production. I'm a little bit of a weirdo, but hey, who isn't? Born and raised in Jersey,...