World AIDS Day: Bringing 34 Million to Zero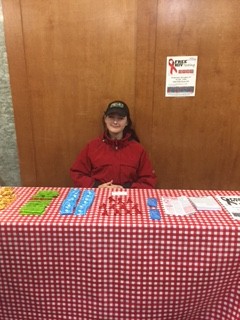 Thirty four million.
This is the estimated number of individuals who are living with HIV. Imagine bringing this number to zero. That is goal of World AIDS Day, which is celebrated every year on Dec. 1.
The goal is stop the spread of HIV and find a cure for those with AIDS. It also shows support for people living with the disease and to honor those who have died due to the disease. The annual event was first celebrated in 1988.
The news of the disease came to light in 1984. Since then, there have been treatments to control the disease. Over 35 million people have died of HIV and AIDS. This Dec. 1, the Health and Wellness program at Mercy was giving out information about the annual event, while donating money to the Elton John AIDS Foundation. Sophomore vet/med major Toni Pellegrino explained how the event was going to raise some awareness for Mercy students.
"We are giving out condoms, both male and female. We're giving out information, but most of all, we're asking for donations for the Elton John AIDS Foundation."
What she wants students and faculty to take away from the event is the availability of resources, the improvement that society has made with the disease, and the preventive measures a person can take.
"I want them to know what resources are available, what happened in the past, and how we've improved over time. There are preventative measures that you can take. If you already have it, there's a responsible way to live with HIV."
The issue of HIV/AIDS is a controversial subject, especially with young people. Pellegrino observed people's reactions when they pass by the booth and see a table of condoms laid out. The reactions are mixed, but there are people who are curious.
"With people walking by the table, I see that some people react with a whole lot of laughter, while other people get very nervous and just kind of speed by. You also get the curious people who want to know what a female condom is."
As long as it has been around, there are common misconceptions on how a person can contract the disease. Several myths include kissing someone or believing it is airborne. The only way a person can contract is through bodily fluids or sharing needles. During the early epidemic of HIV, blood transfusions became a higher risk for transferring the disease. Pellegrino explains how blood transfusions have become modified.
"If someone donates blood and is HIV positive, that person is expected to notify who they're donating to. It goes through a whole course of tests after anyone donates now."
According to several statistics, only two percent of people living with HIV, contract it through injecting drugs. Also, 99.5 percent of children born from HIV positive women do not have the disease.
Many people believe that HIV and AIDS are the same thing, but that is not the case. How HIV develops into AIDS happens when a person's immune system has become so weak, it cannot fight a range of diseases.
There have been famous cases of HIV in Hollywood, ranging from Magic Johnson to Charlie Sheen. Johnson has been living with the disease for two decades, while Sheen has recently come out announcing he was diagnosed with HIV four years ago. When the announcement came out of his illness, Pellegrino felt that Sheen's way of revealing it was smart.
"I think he did it in a smart way by bringing a doctor to better explain things. He's working against quite a stigma."
For people who want to raise awareness and show support for the cause, wearing a red ribbon is one way to do so. This annual event is another great way to raise money for NAT, which stands for National AIDS Trust, which is the United Kingdom's leading charity dedicated to changing society's response to HIV.
The Elton John AIDS Foundation is one of the world's largest HIV organizations. Started by singer Elton John, the foundations has raised more than $349 million for the treatment and prevention of HIV/AIDS.
There is also the Product RED campaign, which was started by U2 singer Bono, to also raise awareness and funds to eliminate the illness in several countries in Africa. This foundation has also raised over $320 million over the past ten years.
Pellegrino also wishes that there were more education about HIV in schools because not enough people know much about the disease. She brings up a memory she had back in her health class in high school.
"I remember personally in health class, all they did was go through slides, and HIV/AIDS got one slide. Only one slide."
The advice she gives for people who are living with the disease and those who want to gain more knowledge about it is this:
"The people are living with it, live responsibly. They should also know their resources. Have a support group and have people around you who know what's going on. Find people who are supportive of you living responsibly."
Leave a Comment
About the Contributor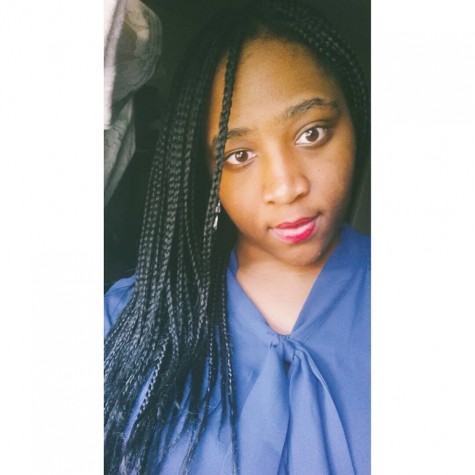 Naomi Osuji, Managing Editor
Hello world. I'm a senior majoring in radio and television production. I'm a little bit of a weirdo, but hey, who isn't? Born and raised in Jersey,...