Mercy Bomb Threat Deemed Unsubstantiated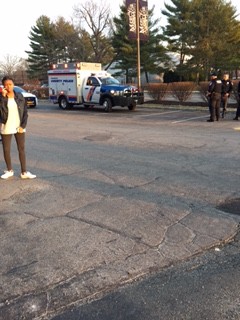 Students and faculty were evacuated on March 8 due to an anonymous bomb threat that was sent to all four Mercy College campuses around 4 p.m.
Mercy College Office of Public Relations did confirm that the threat did involve all four campuses. Mercy College declined comment in regard to the manner in which the threat was received, or what the actual threat was, due to the ongoing investigation.
The Yorktown Police Department confirmed to The Impact a news update stating the alleged phone call was from Houston, Texas. Houston police are investigating the case as well.
Police from various departments searched the area over the next three hours and did not detect a threat.
At the Dobbs Ferry campus, students and faculty were asked to relocate near Verrazzano Hall and the tennis courts for safety. Classes and activities were cancelled for the rest of the day. Law enforcement arrived to the Dobbs Ferry campus to inspect. By 6:58 p.m., law enforcement cleared all campuses, and students were allowed back into Hudson Hall.
The phone notification stated: "At 5:08 pm, Mercy has been evacuated due to a threat. Law enforcement is on sight and assisting. All evening classes and activities on all four campuses are cancelled for the remainder of the day."
Another was sent at 7:13 p.m. "Mercy College has been cleared by law enforcement. We will reopen tomorrow, Wednesday, March 9 as usual. The threat that closed all four campuses today was unsubstantiated."
During the wait, several students commented on the situation. For the most part, students who lived on campus did not know what was going on. Sophomore Kristin Millard was in a state of confusion during the whole process.
"They told us that we couldn't go into Victory Hall. So I was pretty confused, and I didn't know what to do. No one knows what's going on, and there were a bunch of police here. Confusion is the word I would use for this situation."
Junior Samantha Fischer was in the middle of studying for a test she was supposed to have in one hour when security knocked on her door about the threat.
"We were told there was a bomb threat. I was studying for my test that I was supposed to have in an hour. I got a knock on the door, and was told to evacuate the building. We moved to the tennis courts."
Taylah Cox, an international student from Australia, was also confused and a little terrified, since this was a new experience for her.
"I was honestly really confused and a little scared because it's something that just doesn't happen in Australia. We don't have things like that happen."
Cox went on to state that her peers were trying to comfort her, which put her at ease during the situation.
"But people were very comforting, and told me there are false threats all the time, and it was probably nothing to worry about."
Resident students waited long hours outside, some without their jackets or belongings. And while it was an uncomfortable and undesirable situation, Catherine Cioffi, Director of Public Relations, wanted to assure the students that their safety was the main priority.
"I know residents waited a long time to return to the dormitories. But the students and their parents have put their trust in us, and we will prioritize safety in every situation. Fortunately, it was a sunny day, and the students were allowed back to their rooms after a few hours."
An email sent by the college on March 11 stated, "With the support of law enforcement agencies at each of our campus jurisdictions, the threat was promptly assessed and determined to be unsubstantiated.  We are fortunate that the incident was safely concluded without any injuries."
It later added, "In emergency situations such as this, the college follows the procedures and protocols  outlined in  the Mercy College Emergency Response Guide (ERG).
The Core Emergency Response Team, comprising of Mercy College administrators and security, followed a set of procedures that are outlined in the In Case of Emergency application. Cioffi recommended that all students, staff, and faculty become aware of the app and download it to their smart phones.
"The app specifically addresses multiple situations that can occur on campus. It is very important to have in an instance such as this, as it lists, as an example, designated locations to reconvene."
Accounting major Eric Rosales believes that Mercy did a tremendous job dealing with the threat.
"I believe that Mercy did a good job evacuating people and making sure everyone was safe."
Based on what others stated and himself, senior media major Devin Thomas also believed that the school handled the situation properly.
"People I have spoken with said that Mercy did a good job in properly organizing a full evacuation. I thought it was excellent. They were prompt with phone calls and emails. I thought that they got everyone out quickly, from what I understand."
Cox shared the same feeling as Rosales and Thomas when it came to Mercy's handling of the situation.
"I think they did a good job and got it done fast. I don't really know how these things are supposed to be handled because I've never really experienced it or had to think about it before."
Mercy College officials will review their emergency procedures and already have begun to do so. It is Mercy's policy to review any type of incident, said Cioffi.
"We analyze every incident to see how we respond and if any improvements can be made," she said. "Safety is our top priority, and we take every opportunity to address every step of the process in an emergency."
Multiple police forces were involved in the campus inspections – Irvington, Dobbs Ferry, the NYPD, and the Westchester County Bomb Squad. Mercy College was very impressed and grateful for their professionalism.
"All the police departments take very good care of us. We can't thank them enough for their quick response."
The Dobbs Ferry and Irvington Police stations declined comment to The Impact and stated the case was currently "under investigation." The Westchester County Bomb Squad was also unavailable for comment.
The validity of the threat is currently unknown. While some students are referring to the incident as a prank or hoax, Mercy College stated it has taken the threat very seriously.
Leave a Comment
About the Contributor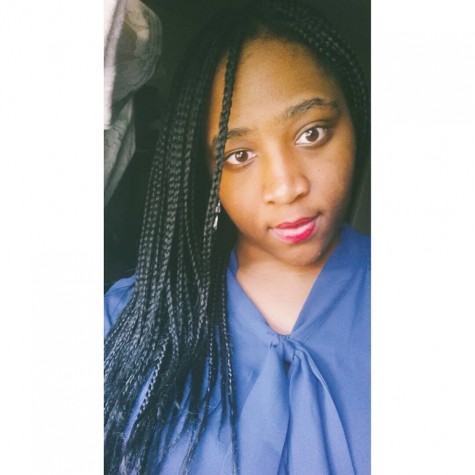 Naomi Osuji, Managing Editor
Hello world. I'm a senior majoring in radio and television production. I'm a little bit of a weirdo, but hey, who isn't? Born and raised in Jersey,...