The Autism Project: Helping Give Back To Those In Need
When many people hear the word "autism" they often think of a disability. Many of those that have autism are not disabled at all. They have hopes, dreams, goals, and relationships just like everyone else.
The stigma of the word often does more damage than the disorder itself. It's a label for someone who does things a little bit differently. This is only because so many people are only used to how they live and function and are not accepting of how others may live their life differently.
On March 18, DaQueen Monroe, President of The Autism Project-For the Love of Shaquan Inc. (FLOS), visited Mercy College to spread the word of the Yonkers Special Needs Fair that the organization would be hosting on April 16 from noon to 4 p.m. at 127 North Broadway (PAL Building) in Yonkers. This event is to help those that have some type of special need such as autism, Down syndrome, intellectual disabilities, and cerebral palsy, and their families to be able to come together and have fun and also learn about different types of services there are to help them.
Monroe started this organization to help not only other families but as well as her son.
"I'm a mom and this is how this all got started. Being a parent and raising Shaquan when he was younger there wasn't a lot of services around. There were just big organizations in the city of Yonkers but I still fell through the cracks and I know if I did there's are other parents out there that did too that didn't get the services and support. So, that's what this is all about," says Monroe, a visitor during the event.
The Autism Project FLOS is a non-profit organization that services the lower Westchester area. Throughout the year they have four to five events  – notably the Yonkers Special Needs Fair. This is the second year that Mercy College has collaborated with the program. Last year, many student volunteers helped work at the Yonkers Special Needs Fair. They all felt it was a rewarding experience.
Kiersten Ettinger, 21, a senior studying Behavioral Science, looked back on her experience at last year's event.
"The event was a fun experience. It opened my eyes to learn that Autism is not a one case fits all situation. I was able to learn so much more about Autism more than any other experience I have had with special needs children. I enjoyed the opportunity to be more hands on."
Before each Special Needs Fair students are encouraged to attend an informational session in order to learn more about how to interact with those that have move severe autism. Mostly students were asked to look at how they react towards situations in order to understand why types of energy level they have. This is very important to know when working with those that have Autism. Those working with others that have autism need to match their own energy level with the individual in order to have the best experience possible. This is no different from interacting with an atypical person as well but is not something that most people think about.
The goal of The Autism Project FLOS is to bring the community together and make sure those individuals and families that have their lives impacted by autism have a strong support system and are able to find affordable services. This organization is taking a very important step towards having many people understand what Autism is and how very different it is for every individual that it affects.
"With more information and understanding the people who have autism will have so many doors open for them. I think we need more diversity with everything we do and this is one of the first steps to doing that," says Ettinger.
If you or someone you know is interested in helping with the Yonkers Special Needs Fair on April 16, or have any questions please contact [email protected] or call (914) 979-2194.
Leave a Comment
About the Contributor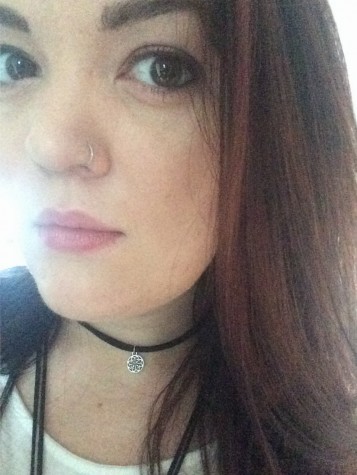 Christine Cassolino, Impact Staff
Christine is an English major who reads too much of things that would make others vomit for fun.   By day she is a wannabe yogi while at night she tames...