Exercise Science Club Offers Fitness Boot Camp
Every Monday and Thursday at 8 a.m., Mercy College's Exercise Science Club hosts a fitness boot camp in the Victory hall gymnasium.
When I first heard about it, I was eager for a challenge.
The best way to learn about something is to jump in and experience it yourself. So I decided to join in on the fun and try the boot camp, bright and early on a Monday morning.
It is run by Steven Estremera, a senior, and the Mercy's Exercise Science Club president. He has been a certified personal instructor for three years now. When I first got there I spoke with him as he was setting up for the boot camp, and he explained to me exactly what we'd be doing.
"There are 15 stations. We spend about a minute at each station and go through the whole course twice," said Estremera.
Every boot camp session starts off with a warm-up – a jog across the gym and back, high-knees across the gym and back, and karaokes across the gym and back.
After that, it's time to get started.
Each station is marked with the name of the activity and the items necessary to do the exercise (you're allowed to start at whichever station you feel most comfortable). Though I found it's probably best to start at the hardest stations because you'll be most tired by the end of the course, so it's better if you leave the easiest exercises for the end.
I should probably add right now that i'm not the best when it comes to consistently exercising, so I was nervous that the boot camp might be a little too strenuous for me. But ultimately I was pleasantly surprised that I could do most everything that the boot camp offered.
I started with burpees, because they are by far my biggest challenge. The first time around the course, I found some exercises to be difficult because I was doing them for the first time. But the second time around the course, I noticed I was getting through all of the stations a lot easier.
"Coming to the boot camp every week is a great way to build stamina," said Estremera.
He explained that once one's body gets used to doing these exercises each week, one slowly begin to enhance his or her athletic ability. He also tries to change up the activities every week, and incorporates new ones every once in a while.
I even learned some exercises I had never done before that I really enjoyed, like the "Superman weight exchange," which is when one lies flat on his stomach, stick his or her legs straight out and uses his or her arms to rotate a five pound weight around the participant's back.
"That's one of my favorites," stated Estremera.
"It's only as intense as you make it," Estremera said.
Even though you're only at each station for a minute, you can go at your own pace. So if you're someone like me who wants try to the boot camp, but you're not sure how much you can handle, rest assured that you won't be killing yourself to get through this course.
Ultimately, I found the boot camp to be fun yet challenging. Fun in the sense that most of the stations are enjoyable and make you feel as though you're not even working out, but challenging in the sense that some of them still did test my athletic ability (those dreaded burpees). But again, it all depends on how much you want to challenge yourself. The faster you go at each station, the more intense it becomes.
Each week, nearly four or five people who participate on Monday mornings, and about seven or eight that participate every Thursday.
"We get a good amount of faculty and staff each week, and we're really trying to get the word out so more students can get involved," said Dr. Patrick Davitt, Assistant Professor of Exercise Science.
"I try to come every Monday and Thursday," said Jaclyn Cooke.  "It's a fun way to get a workout in, and it'd be great if more people could see that and get involved."
The Exercise Science Club is always working on new projects to get the Mercy Community involved. On May 1, it be hosting a Conqueror The Trail Race Series, which will include a 5k, 10k, and free kids mile run. A portion of the proceeds will go to benefit the Special Olympics New York Program. If interested, you can register now at active.com.
Leave a Comment
About the Contributor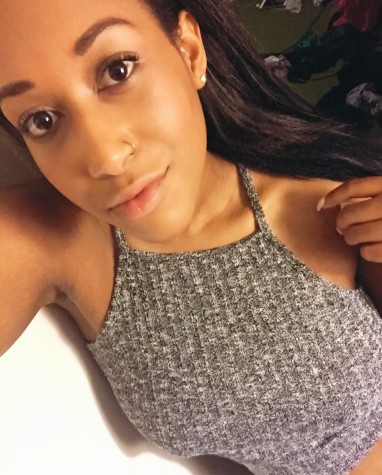 Brittany Lee, Staff Writer
Brittany Lee hails from Cortlandt Manor and attends Mercy College as a journalism major. Her hobbies include reading, writing, sleeping, Netflix, and enjoying...