Donating Blood Saves Lives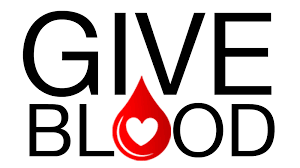 Mercy College's Student Life Organization and the Student Nursing Association held a blood drive this semester hoping to help save lives of many in need. The blood drive drew over 89 people and collected 71 units. The units collected have the potential of impacting up to 185 lives.
The donation process typically takes around an hour. It's extremely important to donate because 4.5 million Americans receive blood transfusions each year. Nearly 40,000 pints are transfused each day in the United States. The blood saves the lives of cancer patients, accident, burn, and trauma victims, newborn babies, mothers delivering babies, transplant patients, surgery patients and others in need. Endless numbers of people need help and Mercy took it into their hands to help out others.
People don't realize the blood they donate is perishable. Most people think since others are donating they don't need to because blood can last a life time. Yet that is wrong, as donated red cells last only 42 days, platelets last only five days, and plasma can be frozen for a year.
Engelberg Fernandez, a freshman studying legal studies, knows how important it is to donate blood. "I know I'm O- and my blood helps out a lot. My parents don't like me donating because they think it can be really dangerous but I do it anyway. I know the importance of it, and I'm going to continue to do this. I've already done it about five times."
Not everyone is capable of donating blood. Some people can't donate because of medical reasons while others are frightened by needles. There are also travel and prescription medication restrictions that can affect the eligibility to donate.
One of the escorts at the blood drive who didn't want to be named said she was volunteering because she understands the importance of helping those in need. She can't donate because she had an illness when she was younger. And to be on the other side, she understands how meaningful it is when people take time out of their day to help save lives like hers. She wishes she could donate and help out others like her, but unfortunately that can't happen.
Many Mercy students who were donating at the blood drive this semester were first time donors.
A junior, Cristina Checo, who is studying psychology, said "It's my first time donating today. Giving blood saves lives. I'm just a little scared since I've never done this before. This event is more than donating blood; it gets the word out there that peoples' lives are in need of others' help. You see people dying of cancer and other sicknesses. Everyone donating blood means more to them than you would ever know."
Just like Cristina, sophomore Jocelin Gonzalez is studying psychology as well along with being a first time donor. She said "I've always wanted to donate and now that it is right here in front of me, it's a perfect time to do it. I was a little scared about is qualifying to donate. I also want to find out what type of blood I am. I know somebody will need a transfusion and depend on my blood. I feel like if you have a rare blood type you should get out and donate. It's so important."
Everyone should fill in the ethnicity box on the donor registration form because indicating your race makes it easier to match your blood with a recipient, said organizers at the event. This is because blood types and antigens are inherited, just like eye and hair color. Searching for very precise transfusion matches can be like looking for a needle in a haystack, so it makes sense to begin with donors of the same ethnic or racial background as the transfusion recipient.
Dailyn Despradel, a junior who is studying bio for pre med, sees the importance in donating because a few years ago her uncle needed blood, so that gave her loads of motivation to continue to donate blood. She also knows she is O+ which helps many lives. She said, "I think everyone should do it. You never know when it'll turn around, and you'll be the one needing the blood."
Florencia Derra, junior majoring in biology, wishes she ha started donating earlier. Mercy's blood drive was her first time; now that it is right at her convenience she can donate.
Also a nursing student, Sarina Gurung, sophomore, donated because it's a great thing to do, and being a nursing major she understands the need for giving blood.
Along with first time donors is Emma Giannini, a sophomore majoring in early childhood education who is a sixth time donor. "I'm donating today because I love helping out people in any way that I can. My family has always donated as well so they encouraged me a lot to get out and donate. I just like to help people out in any way that I can, big or small."
All donated blood, even donations from repeat donors, is tested for blood type, hepatitis, HIV, syphilis, and other transmissible diseases. Blood may also be separated into various components, such as red cells, platelets, or plasma so each donation can help several people. Some people feel they can get diseases from donating, which is false. No one can get any transmissible disease or viruses, including HIV, by donating blood. The materials used for each donation are sterile, disposable, and used only on a single donor, including the needle. Everyone can safely donate whole blood every eight weeks, automated red cells every 16 weeks, platelets every 3 days up to 24 times each year, and plasma every 28 days.
There is also a program to encourage people to donate and to continue donating. It is called The Donor Advantage Program. It helps reward frequent donors. Once you gain a certain number of points, it is possible to redeem them for gift cards to multiple places.
Mercy College's blood drive was very successful this semester, and it will continue in the spring semester of 2017.
Get out and save a life!
Leave a Comment
About the Contributor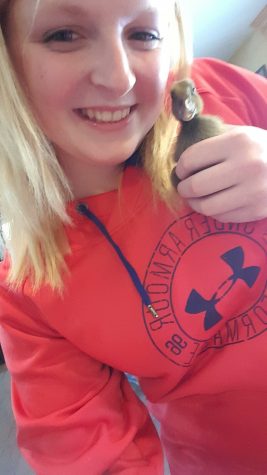 Amanda Depew, Staff Reporter
Amanda Depew is a Radio/TV Production major at Mercy College. Her hobbies include working all the time along with eating all the time. She has many jobs...