Mercy College Students Were Freezin' For A Reason
Hundreds of people were screaming and running from the sand into the beach during this late fall. With temperatures in the low 40s, hundreds of participants wore their summer bathing suits to jump into the chilly water for the Polar Plunge of Westchester to support Special Olympics New York.
The Special Olympics New York held its eighth Annual Westchester Polar Plunge on Nov. 12, 2016 at Glen Island Park in New Rochelle. The main mission of the Polar Plunge is to raise money for the Athletes of Special Olympics New York.
Participants were registering at Glen Island Park grounds then headed to the beach. Some participants wore various of costumes such as superhero characters. There were couples dressed as pirates, and even men wearing colorful tutus with orange wigs.
They stood there barefooted on the sand. Patiently waiting for the alarm to let them know to run into the water.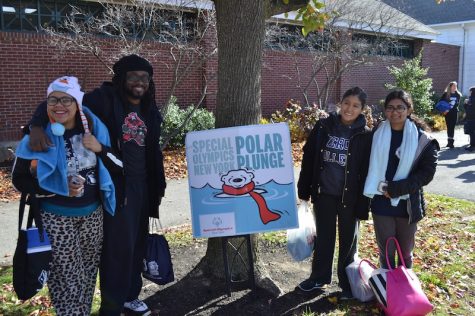 One was first time participant Jennifer Joseph, a freshman at Mercy College. She says that she has seen this event on television and thought it was cool and wanted to participate in it. Joseph also laughs about that she might of not brought proper clothing.
Another new polar plunger was Diana Hvayante, who has spectated her past high school colleagues in a polar plunge event. She never had the opportunity to do it during her high school but now she had.
Hvayante says, "I'm just going to run in and out of the water as fast as I can and hope I don't freeze to death."
That's what the hundreds of polar plungers were hoping for as well. Once the clock struck 12, everyone went running and screaming towards the water. Some stood in the water splashing each other while others rushed out of the water.
They screamed and hollered, but soon settled themselves. The frozen then changed their tune.
"That was refreshing!"
"Do it for the special olympics!"
"I feel brand new!"
Nicoll Baez, a Bio/Pre-Med student, is polar plunger expert. She has participated in this event last year and has done it again this year while wearing an Olaf hat. Baez says it's fun event with a wonderful cause
"I just felt the rush of adrenaline when i ran to the water. At first you don't feel any coldness until you get out of the water. That's when I began to shiver," says Baez.
Winslow Sewell, a psychology major, ran into the cold water in his Minions skin suit. Sewell says it's his first time doing the event, and it won't be his last.
"Now I can check it off his bucket list. It's a life changing experience. I will definitely come back next year and bring my friends and family with me."
Mercy College students took the run into the waters, while Railyn Pou, Student Life Coordinator of Mercy College, who chaperoned the event, was watching from the shores while staying warm.
"I am grateful to all the students who came out to show support. I felt over joyed watching the students participate. Service learning, creating volunteer opportunities and empowering students to give back is a passion of mine," says Pou.
Since Fall of 2014, the Student Life has participated in the Polar Plunge and will continue the tradition by participating and encouraging Mercy College students to partake and support the Special Olympics.
This year, the Westchester Polar Plunge has raised past and beyond their goal amount. That have raised over $110,000 of donations. Special Olympics New York has over 65,000 athletes training and competing all year. This will help many children and adults with disabilities in covering the cost of sports training and competing throughout the states.
Donations are still being accepted by accessing by visiting the Westchester Polar Plunge website.
Leave a Comment
About the Contributor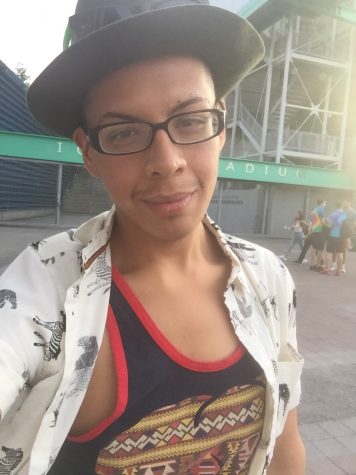 Christian Arriaga-Flores, Staff Reporter
Christian Arriaga-Flores is a Radio/Television Production major at Mercy College born and raised from Newburgh, NY. He likes to chat about anything from...