EY Americas Recruiting Leader Speaks to Business Students
About 40 students and Mercy College staff gathered in the Victory Hall trading room to listen to guest lecturer Dan Black on Feb. 2; however, this isn't just a story about someone who was commissioned to speak to students about a dry, non-exciting career path.
Dan Black is someone who is excited about what he does and the impact he makes. Black grew up in Staten Island but has lived in Sleepy Hollow for over 15 years, and his children are currently enrolled in the Tarrytown school district. The energy emanates from his EY yellow dress shirt and echoes through the crowd. He is anything but your average accountant.
Black is the Americas Recruiting Leader for EY (formerly Ernst & Young) and has worked there for 22 and a half years, all in different capacities. It is a multinational professional service firm headquartered in London. EY is one of the largest professional service firms offering services in assurance, tax, transaction and advisory services and is one of the "Big 4" accounting firms among KPMG, Deloitte, and PWC.
This career development seminar was organized by the Mercy College Accounting Society, National Association of Black Accountants and the Association of Latino Professionals for America, all Mercy student – run organizations.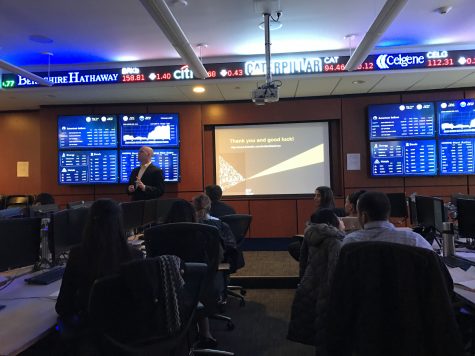 His presentation consisted of establishing one's personal brand, understanding rules of the game, perfecting one's resume, the importance of networking, acing the interview and closed with a few personal remarks and tips for success.
Personal brands consist of how one communicates with those around them and the way one is perceived. Black expressed the importance of "opening your face," showing appropriate emotion and being energetic when necessary. He also touched on important topics such as arriving on time and remembering important details about other people, and how that will effectively improve one's relationships with colleagues and peers.
"Whatever you're asked to do, do it 110 percent."
Black stressed the importance of excellent academic performance.
"Academic performance counts a lot – it's not everything though. All else being equal, a higher GPA will benefit you more."
Acing the interview is possible with Black's three steps: prepare, perform and punctuate.
Black shared his four tips for success that have been taught to him by his children, wife and adorable pooch. They consist of engaging in self reflection, owning one's shortcomings, focusing on strengths, and "when you find what works, work it."
In attendance was Pat Franciosa, Secretary for the Accounting Society, who has known Black for a few years and helped coordinate the event.
"Knowing that he is the Director of Global recruiting for EY, that alone is important. But not only that, Dan has a different style of presenting. It is how he merges everyday life situations with his family and teaches us a valuable lesson."
She added, "During the many years attending numerous other presentations/speeches, I have never seen the speaker include the family. I think that gives it a personal touch that everyone can relate to."
Dr. Ed Weis, Dean for the School of Business, was also very impressed with the presentation and received extraordinary feedback from other business students about his career lessons and experiences.
"The single lesson that stuck out the most to me was his advice in handling the dreaded interview question: 'what is your biggest weakness?'"
He says that employers are looking for self-awareness and authenticity. They don't want to hear the phony answer: "I pay too much attention to detail." They instead want to hear about one's weakest trait and how that person trying to improve it.
Weis strongly believes, "Honesty builds credibility and shows humility."
There are 924 students enrolled in the undergraduate program in the School of Business, of which 200 students are accounting majors and 162 are finance majors. Mercy's School of Business has grown tremendously over the past five years, says the dean.
The Mercy College Accounting Department and School of Business consistently brings in guest speakers to expand the mind and imagination of students and the career paths they are choosing.
"We owe a debt of gratitude to Prof. Stefano for building such a remarkable network of professionals, like Dan Black, that she shares with Mercy College."
Leave a Comment
About the Contributor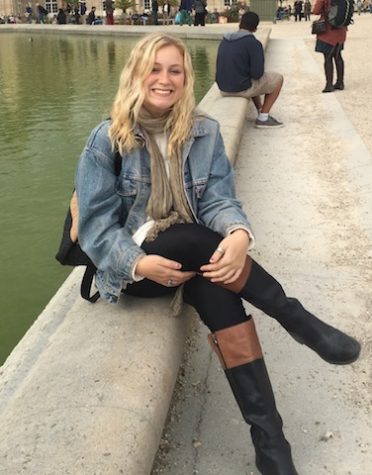 Abigail Smith, Staff Writer
Abigail may be a Public Accounting major at Mercy College but she's not your average accountant. Abigail enjoys meditating, journaling and reading in her...