Joy Ride To Town Safely Using New Gotcha Bike
Tired of walking around the campus or the local community by foot? Now you can reserve your spot to use one of the Gotcha Solar Powered Bikes at the Dobbs Ferry campus. The ten new bikes are designed with Mercy College's logo, mascot, and colors. They create an alternative form of transportation and they are located in two different areas around the campus: outside of Victory Hall and Hudson Hall.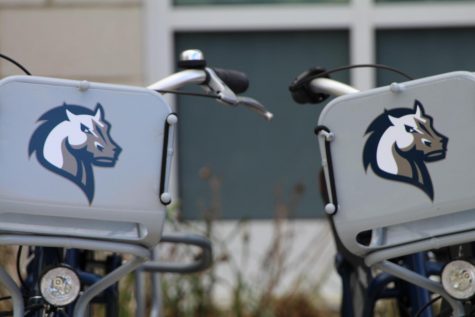 "Gotcha Bike offers an affordable, scalable and eco-friendly mode of transportation for universities, cities, corporate campuses and residential properties," according to the Gotcha Bike official website.
The bikes are not only available to students but also to faculty and staff to use to around campus and the community. The first two hours are free, but after that it is $5 an hour. You can find more details on the website or app. The bikes have some really cool features: lightweight frame, 3-speed gears, safety light, hand and coaster brakes, and puncture-resistant tires, 24/7 support. Operators can create, track, manage, and be notified of maintenance issues from GPS.
The bike riding initiative is also a help
You are also helping to lower carbon emissions and reduce the pollution in the place. Based on statistics from the University of Oklahoma network, a University in the Gotcha Bike share program too, by using the bikes instead of driving, 4,886 lbs. carbon are reduced, $3,213 saved, and 220,000 calories burned. It also helps to avoid buying so much gas.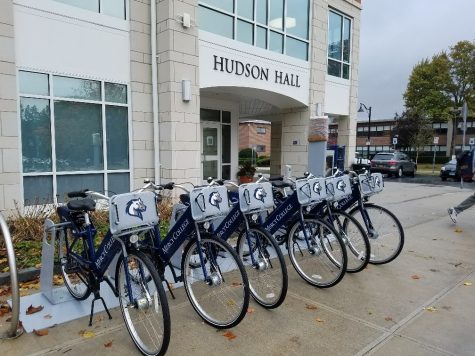 If you want to reserve a free bike, you can use the mobile app . Once your reservation is confirmed, all you have to do is unlock the bike using the 4­-digit PIN code on the keypad. Then you are free to ride. If you want to stop at a store or at a food place, you can easily press the hold on the bike. Don't forget to lock it to a rack. To resume, just re-enter the 4-digit pin you used to unlock it the first time. You can return it at any of the two bike hub stations. However, if you return it where you originally got it, you get a dollar credit.
As exciting and therapeutic as it is to ride the bike, there are rules and tips to ensure your safety and that of others others. Please wear a helmet before you ride. You must follow all laws, signs, and signals. Stay off the sidewalk when you are riding the bike. You have to go with the flow of the traffic. Make sure you signal when turning. Pedestrians have the right of way, so you must stop when they are coming, according to Mercy College Gotcha Bike website. You can visit it at Gotchabike.com/mercycollege.
The Executive Director of Student Life, Felipe Henao, brought up the idea to the Parking Task Force group, a group that consists of students and faculty and staff. The group met to talk and come up ideas to improve parking and transportation.
He told them about the Gotcha Bike company and how it would be a good idea for the Mercy community. The group agreed to have a presentation with the company, and after that they started the partnership deal.

"We want to make sure people have an enjoyable experience. We want to continue having a good relationship with the Dobbs Ferry Community," said Henao.
As of Nov. 2, 2017 11:50 a.m., there are already 133 users, and it's only been about one week.
"It's really good and exciting that there are so many people are using it. The students love it," said Henao.
The Gotcha company is still very much involved. They will be notified of any issues the bikes are having immediately. Henao will also do follow ups with the company every two weeks.
"They have been very responsive and and quick," said Henao.
The local bike shop, Endless Trail Bikeworx, will be doing maintenance on the bikes every three weeks. It is a one year pilot. The Gotcha Bike company and Mercy College will reassess in May 2018 to see how everything is going.
"It was so good riding it. People who have never ridden a bike, can now get the opportunity to ride. It is also cost efficient. It is great exercise and very convenient," said Zaynab Mossolem, a senior at Mercy College.
"Biking is my ultimate favorite sport. I plan on trying the Gotcha Bike in the future," said Travis Archer, a junior of Mercy College.
It's good exercise for the students and will physically help. It will make their muscles strong," said Swaroop Mangalarapu, network engineer for Mercy College.
If you have any questions or concerns, feel free to contact the Office of Student Life at [email protected] or gotcha 24/7 support.

Leave a Comment
About the Contributor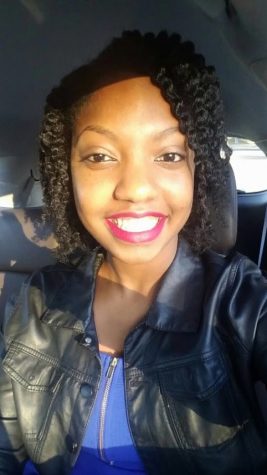 Tanisha Esprit, Impact Staff
Tanisha Esprit, also known as Tan Tan or T, is majoring in journalism at Mercy College. She is from the breathtaking island of St.Thomas, USVI. She enjoys...