Athletic Projects Continue To Flourish
Over the past five years, Mercy College athletics has gone through many transitions, from getting a new turf field to having a fitness center built in Hudson Hall.
The Mavericks are set to add one more – a renovation to the field in Dobbs Ferry and a brand new gym.
Athletic Director Matthew Kilcullen Jr. says he is very excited for the new additions that will be making their way into athletics.
The field is projected to be done by the end of February early March.
Rumors have been circling for years that bleachers will be built into the hill looking over the field. After women's soccer team made it to the Final Four in the NCAA conference tournament in the fall, it was realized that it was long overdue.
"You just have to keep pushing to get things that you want," said Kilcullen, who is pleased with the construction progress thus far.
A lot of students come out to watch the games on the field and to support their fellow classmates. Looking around fans are scattered all around what Mav fans call "the hill." Often, one may see little kids running up and down the hill cheering on friends and family.
"I'm going to miss the hill, but it will be nice not to sit in the mud anymore while watching the games," senior Alyssa Mahoney said.
Another project occurring in athletics right now is the building of a new gym. Not only is this new gym going to seat double what the previous gyms have but athletics is getting a whole new facility. It doesn't look like that will be done until mid-August. Kilcullen is hoping for Aug. 15, that way it will be ready for the start of woman's volleyball pre-season.
The new gym is projected to seat 350-375 people at each game. The previous gym was only able to seat 155 people. These bleachers will all have individual backing for each seat.
The new facility is going to have locker rooms for both home and visiting teams as well as a locker room for the referees to get changed.
It is also expected to have a new training room and a lot more coaching office than the previous facilities.
Head Athletic trainer William Elliot said, "I'm excited to see what this new training room will look like."
The training room has been moved around a lot in the past four years and has been in every location on campus.
"It will be nice for the training room to have a real home now," said Brooke Runge, junior captain of the volleyball team.
Another item that is being added to this new building is the Hall of Fame Hallway that is going to constructed of all glass windows so it can be seen from the main street as people drive by.
Someone stepping onto Mercy's campus now that graduated six years ago would look around and have no idea if they have come back to their alma mater.
Assistant volleyball coach and former player Mallorie Hopkins did her undergrad at Mercy and is now getting her master's in physical therapy.
"Mercy is a completely different school from when I played here, the athletes now have so many great facilities at their disposal."
With all of these new additions, the hope is the athletes will perform even better and to have more spectators at each game.
"I see it in the girls when we go to away games and there are big crowded they seem to have more energy and play better. It's almost like they feel they have to put on a show in front of the crowd," said head woman's volleyball coach Georgia Efthalitsides.
Not having a gym has not only affected the athletes at Mercy but the rest of the students as well. Mercy College has offered many intramural sports in the past, and the gym is not just for the athlete, it's for everyone. On any given day, one could walk by the gym and see people playing basketball. Since the gym has been closed they have had no place to do that.
This new gym is going to bring Mercy College together, making it more of a friendly environment, hopes athletics.
Kilcullen doesn't plan to stop improving athletics either. Two more challenges await him. He is planning to add lights to the field. He also is hoping to add more sports to further the growth in athletics.
Leave a Comment
About the Contributor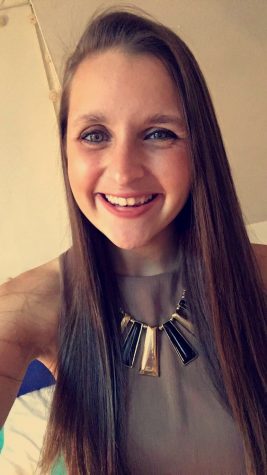 Danielle Sarasky, Impact Staff
Dani Sarasky is a Media Studies major with a concentration in Television and Radio production. She is from a very small town on Long Island called Floral...