MTA is Planning For Yet Another Fare Hike
MTA is planning for its next fare hike which could have a large impact on Mercy College commuters.
Mercy College commuters brace for yet another proposed fare hike from the MTA.
The MTA is expected to increase base fares on the New York City Subway from $2.75 to $3.00 and single ride tickets from $3.00 to $3.25.
If this proposed fare hikes comes to fruition, it will be the second fare hike instituted by the MTA in the last four years.
Initially the vote on whether the fare hike would happen was scheduled for January, but has since been pushed back to the end of February which could delay the fair hike for another month.
Many students that commute to Mercy's campuses are not thrilled about the proposed fare hike.
Mercy's Manhattan Campus is in the heart of New York City and sees commuters using mass transit that come all throughout the five boroughs.
Despite Mercy College's primary camp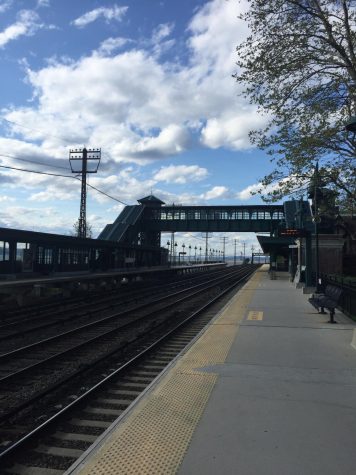 us being on the outskirts of Manhattan, many students commute to the Dobbs Ferry campus via the Metro-North.
The fares for the Metro-North are expected to increase from $268.00 to $278.00 for monthly pass users and go from $85.75 to $89.00 for weekly pass users.
Nick Khandalavala, who is a junior at Mercy, previously lived in Manhattan and spent most of his freshman and sophomore year commuting to the Dobbs Ferry campus by train from Harlem. Now he mainly commutes to the Manhattan campus in order to save money on the expensive Metro-North fare.
Nick said that the cost of commuting to Dobbs Ferry could cost him to as much as two-hundred dollars a month.
Despite saving money by mainly commuting by subway instead of Metro North, Nick says it is still expensive to ride the subway everyday and is not looking forward to the possibility of having to pay even more money.
"It's already so expensive to take public transportation. I have to pay about 80 dollars a month for a metro card and I don't think I'm getting the quality of service to warrant having to pay more."
Nick has had multiple instances in which he has been at least 10 minutes late to class because the subway was running behind schedule.
"It's very frustrating because I would say that it's at least once a week that the trains are running behind schedule. I've been late for classes multiple times because of it so I now I just have to make sure I leave for the train earlier just incase something happens."
Besides the service being unreliable, the infrastructure of the stations themselves. Many of the stations are very dirty and are filled with homeless people which is another reason why commuters are fed up with the increase in fares.
Even when service is running smoothly on the trains,the amount of service for students traveling to the Ardsley-on-Hudson station for classes during the day isn't enough.
Eric Skrapits often takes the Metro North back to school after being home on weekends wishes service could run every thirty minutes instead of every hour.
"I think having service every thirty minutes would be more convenient, especially for those who desperately need too get to class on time."
The MTA is expected to increase the fares starting in March which could be the beginning of a 15 percent increase by 2022 to try to make up for its budget shortfall.
According to MTA Chief Financial Officer Robert Foran, an increase on fares is necessary because without it, deficits will increase dramatically.
"If we don't put in place toll and fare increases we are projecting deficits will increase significantly."
One of the aspects that hurts commuters who attend Mercy and various other colleges throughout the five boroughs is that the MTA does not give a discount to college students the way they do for grade school commuters.
"I wish that we were able to get a student discount he same way high school kids do," says Nick, who remembers getting a discount for the subway and buses when commuting to middle and high school in the city.
One way that Mercy tries to help students with the cost of commuting is by holding an event call MetroCard Mania at Mercy College's Manhattan campus where students have an opportunity to win free MetroCards.
"We try to hold something like this about once a month just to give students a chance to win something because we know how expensive commuting can be for everyone," says Hannah who works at Student Life at the Mercy College Manhattan Campus.
Students who attend classes at the Manhattan campus can participate in fun activities to try to win MetroCards worth $10.50.
The latest MetroCard Mania saw about fifteen to twenty people stop by and play to try to win.
Students also have the option of purchasing MetroCards from the bookstore at the Dobbs Ferry Campus for a slight discount from what they would normally cost from the subway stations.
Despite the fare hikes mainly affecting those who use mass transit to commute, the increased fares will have an impact on those who drive to the various campuses that have to cross over bridges including the Throggs Neck and Whitetone bridges.
Prices to cross those bridges without an E-ZPass are expected to increase from $8.50 to $9.50 and prices to cross with an E-ZPass are expected rise anywhere between $0.23 and $0.46.
The increases for the bridges and tunnels however, will not be as large compared to the increases on transit fares.
Although commuters are not looking forward to having to dish out more money, the MTA estimates that the fair hike would bring in an additional $316 million in revenue.
Leave a Comment
About the Contributor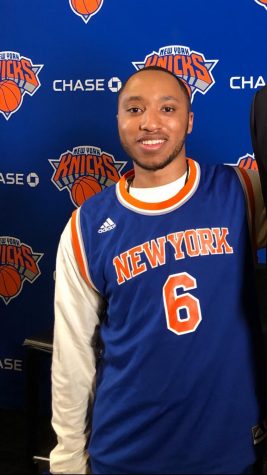 Ellis Joshua, Impact Staff
Ellis is a Senior Media Studies major who is looking to become either a sports writer or sports broadcaster after he graduates. He has a passion for writing...