Furry Therapy Is Good For The Heart and Soul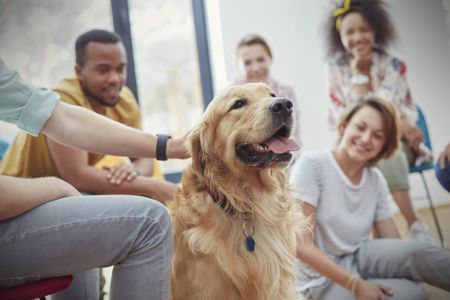 We live in a world where we are surrounded by animals. Every morning we can see birds flying around us, squirrels climbing up trees and most of the time, we see people walking with their pets, which they chose to integrate as part of their family.
However, not all families or individuals are lucky to have a furry friend at home.
Nowadays, pets are increasingly useful to doctors, therapists and members of education and more. They recognize the importance of a pet, especially when it comes to a therapy animal.
The therapy animals differ from normal pets because they were trained to become a source of comfort for an individual. They are raised and trained for these special commands.
Mercy College, together with Dr. Ilene Rothschild, School of Education, Dr. Sabrina Timperman, School of Health and Natural Science and Molly McCabe, ACCESSbility brings to the students and faculty the Animal Assisted Therapy Workshop: Lend a Helping Paw, Animal Assisted Therapy, Service Animal and more. This is the second part of a three-part workshop.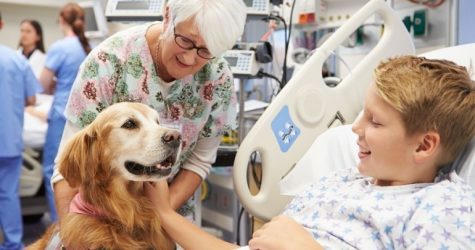 On the first workshop, the audience was able to learn about the kind of therapies dogs are trained for, and a small introduction to the world of therapy dogs. Many therapy dogs' owners came with their dogs to campus, not only to show their presence but help students to get rid of stress.
At the second workshop, students were able to learn more about how animals can help patients with physical and behavioral disabilities. Speaking was Yira Torres, LMSW/Bilingual Lead Clinician at the Children's Village. She has been in the agency for almost 19 years in various clinical capacities as a licensed social worker and she currently works with the migrant children, ages 12-17.
Yira works together with her dog M&M, a golden retriever. Both are a team and work at the Children's Village Center, helping kids to get comfortable when is time for learning or therapy.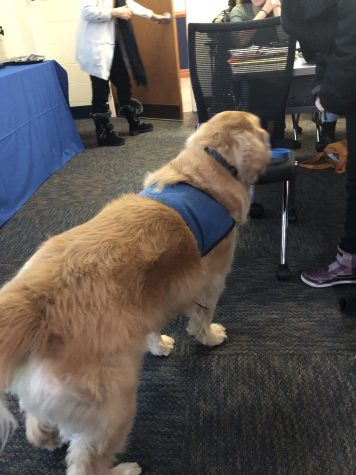 She makes sure kids and M&M get along together. M&M is there to support them, to make them feel comfortable and help them to concentrate without overthinking about the therapy. However, if she seems that the kids get too excited about the dog and start picking on him, she just takes the dog away from the room to control the kids' behavior and to keep the dog safe.
"Working with animals is such a wonderful reward for kids," said Torres.
She explained that every dog comes from specific breeders that raised them and teach them about the job. Those breeders are specifically trained to ensure all the dogs that graduate from there can follow the rules.
Breeds that are usually best to become therapy dogs are the ones that for nature are calm and easy on everything as golden retrievers, labradors and any kind of dog that adapts to those regimens.
M&M is 4 years old and he graduated from the program when he was a year and a half, since then he is being helping in the psychiatric department.
There are several ways animals can be used. First as assistance animals, the ones that help as emotional support animal and service animal. Animal Assisted Intervention is a broad term that is now commonly used to describe the utilization of various species of animals in diverse manners beneficial to humans. Such as Animal Assisted therapy (AAT), Animal Assisted Activity (AAA), Animal Assisted Education (AAE) and Resident Animal (RA).
Animal-assisted therapy is a therapeutic intervention that incorporates animals, such as horses, dogs, cats, pigs, and birds, into the treatment plan. It is used to enhance and complement the benefits of traditional therapy.
Animal Assisted Activity is the use of animals in recreational and visitation programs to help people with special needs, include a wide range of interventions. Animal Assisted Education is a planned and structured intervention directed and/or delivered by educational and related service professional with specific academic or educational goals.
Resident animals live in a facility full time, are owned by the facility, and are cared for by staff, volunteers, and residents. Some RA may be formally included in facility activity and therapy schedules after proper screening and training. Others may participate in spontaneous or planned interactions with facility residents and staff.
Mercy student Tyler Kroll is a digital story creator and one of the speakers who had the opportunity to visit the Green Chimney. The multi-faceted nonprofit organization helps young people to maximize their full potential by providing residential, educational, clinical and recreational services in a safe and supportive environment that nurtures connections with their families, the community, animals and nature, as is described in their website. Kroll was able to visit the Green Chimney facilities and was able to show the audience his knowledge about it through a digital story. He visited the classrooms, animal in the farm and the projects that kids created with animals.
"Students are encouraged to be out as much as possible, " Kroll says.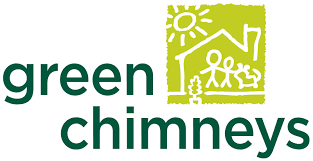 In the Green Chimney organization, the staff is trained to work with students that suffer from social problems, behavioral problems and any kind of problem that requires special therapies. Their goal is always to work one on one with each student and animal. Dogs visit the classrooms and they help kids on any activity. Not only dogs are integrated in these therapies, Green Chimney is home of over 200 farm animals and unreleasable wildlife. The main criteria for animals in the program are that they play a supportive role with the children. Domesticated animals, such as sheep, goats, chickens, dogs and other animals accustomed to living with people make up the majority of animal residents and these are the animals that provide close contact with the children.
McCabe explained how the therapists were using a therapist dog to promote motor skills in one of the patients. The exercise was to give the patient a pair of tweezers and with those, she will have to take some fake ticks away from the dog.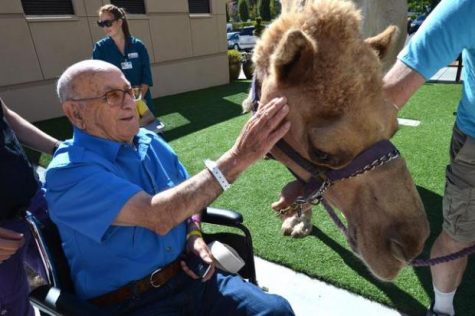 Some other examples that were giving during the workshop was about therapist that are working with horses and veterans. The way this specific therapy works is that veterans who suffer from PTSD (Post Traumatic Stress Disorder), have the opportunity to participate in what is called Equine-assisted therapy, incorporates a range of treatments that involve activities with horses and other equines to promote human physical and mental health.
Although results have shown that all these kind of animal assisted therapies help patients, insurances do not cover them and unfortunately as helpful as they are, whoever who is interested on them will have to pay out of their pocket. Not all the families in need of special therapy for their loved ones have the monetary stability in order to provide it for them.
Leave a Comment
About the Contributor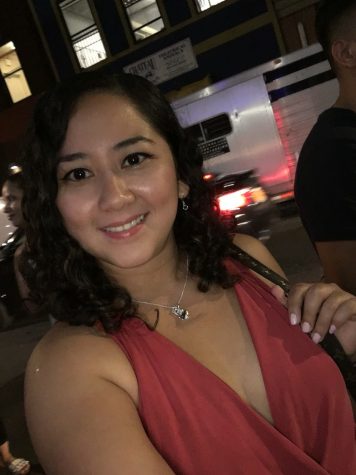 Adriana Saad-Vinza, Impact Staff
Adriana Saad is from Ecuador. Her grandmother brought her over when she was 15 years-old for a better future. She jokes that her plan did not go as she...