National Coming Out Day: The Mercy LGBT Community Share Their Stories
Over 10 million adults and young adults identify with the LGBTQ community. The number is continually on the rise as more people feel comfortable "coming out" with their identity.
Three Mercy College students spoke to The Impact about their challenges and satisfaction of speaking out during National Coming Out Day on Oct. 11.
During the 1980s, it wasn't easy for the LGBT community. There was anti-gay legislation being passed all over the country and with HIV/AIDS escalating, gay men were believed to be the fault of the disease.
In 1988, a Gallup poll showed that 57 percent of Americans thought gay and lesbian relationships between adults should be illegal.
Yet there was always opposition.
In 1971, Jean O'Leary became one of the leading voices for the LGBT civil rights movement. Her original plan to be a nun changed when she moved to New York City earlier that year.
Phycologist and writer, Robert Eichberg, established a political action committee that worked towards lesbian and gay equality. He, later on, he wrote a book called Coming Out: An Act of Love. Tragically he died of AIDS at 50.
In 1987, Eichberg and O'Leary co-founded the annual "National Coming Out Day," which was first held on Oct. 11, 1988, to honor the LGBT community.
While today, the LGBT community still isn't universally accepted in the United States, it has overcome an abundance of mistreatment over the last century.
Studies show that there is approximately 5 million LGBT youth living in the United States. Estimates state 48 percent of the LGBT community is male, while 52 percent are female.
About 56 percent of the LGBT community has come out to their mother while 39 percent have come out to their father.
Inspired by the anniversary of National Coming Out Day, three LGBT students at Mercy College spoke on their coming out experiences.
One student, Ari Agati, 21 came out as bisexual during their sophomore year of high school. They came out as gender fluid in their junior year. Since their sophomore year of college, they've been living as non-binary.
Agati explained that their friends took the news with open arms and were opened to being educated. Their parents, however, did not understand the terms bisexual and non-binary, but were accepting of their sexual orientation.
"It was definitely frustrating having to explain to them, seeing as how they were quick to assume things about me because of the labels I gave," Agati stated.
Some people in the LGBT community don't come out to their parents at all, or they wait until they are much older. The Pew Research Center survey on the LGBT population shows that 39 percent of people in the LGBT community have been rejected by family or friends because of their sexual orientation.
Agati says that their parents still ask, but they have been accepting the fact that they sometimes wear male clothes.
"Sometimes you just have to take what you can get," Agati added.
Agati also feels that people of the LGBT community should only come out if they'll be safe. Stated in the Pew survey, 30 percent of respondents said they have been physically attacked or threatened.
"Sometimes people have to wait to live on their own before they can even dream of coming out to their family, and that's okay. The number one priority is safety," Agati said.
Another student, Damian Tichenor, 22 is a transgender student who came out to his father at age 14.
Tichenor says that his father was in denial.
"That's how he still thinks about it. That one day I'm just going to say 'Okay, that's enough, time to be a girl again,' even though I know for a fact I'm a guy."
Tichenor says that although his father can sometimes impede his transition, he doesn't regret coming out. He believes that if one feels safe, they should come out.
"Even if people give you (expletive) for it, at least you get to be unapologetically yourself," Tichenor stated.
Another student, Logan Bokor, 20, came out during his sophomore year of high school. Bokor stated that both his parents were not accepting. Because of their reaction, Bokor somehow regrets coming out, but he is also glad that he did.
"My parents have become more lenient over the past few years. If I didn't come out, I would have been more restricted and probably wouldn't have been happy with myself," Bokor said.
Bokor also feels that others should come out if they feel that they are ready.
Thanks to the hard work of both O'Leary and Eichberg and the LGBT civil rights movement, there are now politicians, musicians, athletes, actors, singers, and many other every day folks are now out and proud.
Leave a Comment
About the Contributor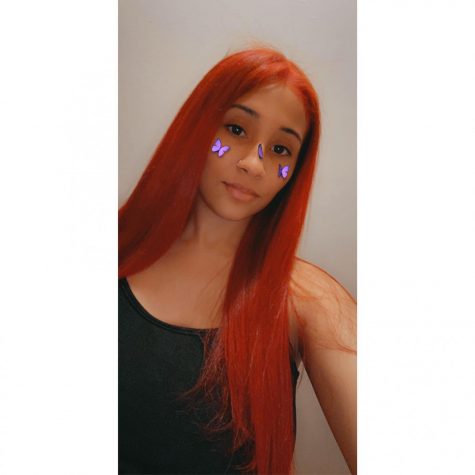 Amber Perez, Senior Writer
Amber Perez is half Puerto Rican and half Italian. She is currently residing at The Bronx, New York and enjoys listening to music and reading books about...