Beloved Mercy Founder, Author, Distinguished Professor d'Heurle Passes at 95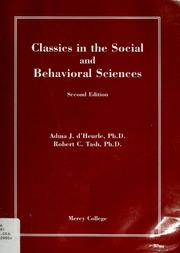 One of Mercy's founders and long beloved leaders, Dr. Adma Jeha d'Heurle, passed on Oct. 19. She wore many hats, and was loved by many.
Some of her hats were a wife, a mom, a psychologist, an educator, and a scholar. In 1961, she triumphed with five of her peers to become the founding faculty members of Mercy College.
Adma born in Bishmizzine, Lebanon in 1924. She grew up in the Middle East and then moved to the states after marrying her Frenchman husband, Francois in 1950. They eventually had three sons, Amal, David, and Alain.
Because of her background and experiences, Adma had many new, innovative but different from American ways of pursuing her passions and others while supplying a sense of depth and dedication to the human experience. Her writings, teachings, and strives in community service displayed her great need and concern for the human condition and their worlds.
Adma's passion for learning and wanting to help people and improve their lives took her from graduating in 1947 from the American University of Beirut to Smith College, a private liberal arts women's college in Northampton, Massachusetts. She would receive her master's degree in 1948 and then move on to the University of Chicago to earn her Ph.D. in psychology in 1953.
Adma would continue to stay in Chicago after getting her degree to teach at St. Xavier College from 1954 to 1958. Adma, along with her husband and their three sons, would move to Westchester where she would begin teaching at Mercy College. After rising through the ranks, she would become a professor and in 2001 was named a Distinguished Professor. She would become the chairperson of multiple departments, such as Psychology, Education, and the Behavioral and Social Sciences.
Adma traveled around the states and world conducting lectures and working alongside others to improve the world. In 1972-1973, she was in California at Stanford University giving lectures. In 1975-1980, she worked at Long Island University as an adjunct professor. Adma was also a visiting professor at a University in Uppsala, Sweden in 1980-1981. She eventually ended up as a Fulbright professor at a University in Turku, Finland, in 1987-1988.
Adma taught an array of classes that many enjoyed, some include Classics in the Social and Behavioral Sciences, which she also wrote the textbook for with the same name. More personal classes were Child Psychology and Psychology of Women, opening up the world that leads many to become social workers, nurses, and school psychologists. She also used her knowledge of the liberal arts to offer Psychology and Literature and Psychology and Film, giving Media and English students a way to discuss and plan how to write compelling works that could transcend into the minds of viewers.
As Adma traveled, she racked up memberships and accomplishments, in the form of books and a spot in a Marquis Who's Who. Her memberships included academics but also leadership and helping people. Memberships that she had wherein the American Psychological Association, American Association of University Professors, Ihsan Association American, World Federation of Mental Health, Society Cross-Cultural Research, Society Advancement Scandinavian Studies, as well as being on the Evaluator Middle States Commission in 1973-1984.
In 1985, Adma ran a conference with a few colleagues and members of the Women's International League for Peace and Freedom and the Rivertowns Peace Center. To speak up against violent toys and what parents were teaching their children. The toy in question at the time was a figure of Rambo. The conference was $3 with multiple spokespeople. At the time, she was the president of the Rivertowns Peace Center.
Adma also used her knowledge of literature to write folktales and fairytales from the Middle East, along with Europe, Africa, and Japan. She believed in broadening children's and families' sense of community but introduce them to tales from other parts of the world.
Adma had lost her husband in 2007. Adma was survived by her three sons and her grandchildren. Adma had many accomplishments where she touched, inspired and motivated many people over her 95 years. She will be missed by all who knew her and her research will continue to help all to come after her.
Leave a Comment
About the Contributor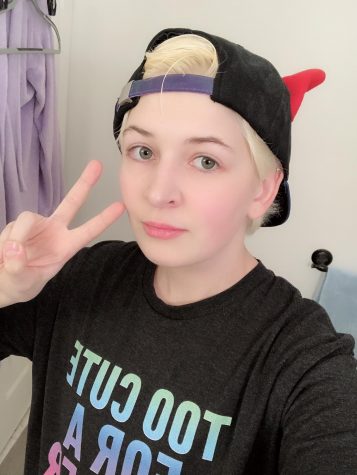 Randi Rooney, Impact Staff
Randi Rooney is a person.

"I enjoy long walks on the beach!" "6:30, eating dinner with myself; Seven o'clock wrestle with my self-loathing."

I live...