Mercy Fellowship Groups Come Together to Feed Homeless
Not all heroes wear capes, but their actions can be powerful. The brothers of Groove Phi Groove Social Fellowship Incorporated joined with their sisters Swing Phi Swing Social Fellowship Incorporated and the Humanitarian Society on Feb. 29 to lend out a helping hand in New York City by walking around Times Square handing out sandwiches and blankets to the homeless.
"Homelessness is a real tragedy and as heartbreaking it is, this is exactly why we're out here to give back to the community," stated Ktwan Etheridge.
According to The Bowery Mission, there are nearly 70,000 that are homeless in New York.
These thoughtful students came together the night before to make and pack the sandwiches. The group all started in the Grand Central terminal, before separating into the groups.
One group went into the subway before hitting the streets. They walked around pushing a cart full of blankets and sandwiches ready to be handed out. Some people even approached them, asking for help.
"I've been on the streets for a few months now and it has been hard trying to find food to eat. Most people walk past me like I'm invisible, so it is nice to see people like this helping," stated a thankful participant.
From an outsider's perspective, this just looked like community service, but for a good samaritan like Lauryn Wilson, it was more than that.
Wilson, as an active member of her community, mentioned how she would feel if she was homeless. "It aches my soul to see people go cold or without food and why should I have something while there are people out there who have nothing."
She also spoke about how important it is to give back the others because at any point in a person's life everything could change.
Christiana Heyward, another member of the group, brought up the fact that some of these people that are homeless are veterans.
Although officials say that the number of veterans that are homeless has decreased, there are still many. Christina stated how terrible it is that these people who fought to protect their country are not treated fairly when they come back.
"We are here to not only give back to the community but to make sure that people are eating because everyone deserves a meal."
Leave a Comment
About the Contributor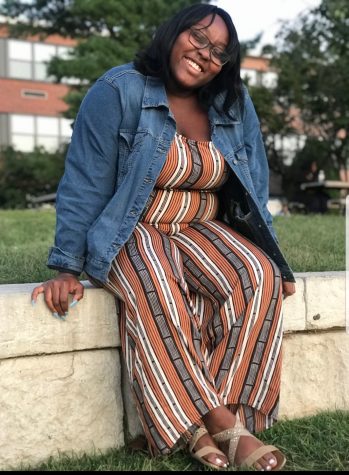 Maya Wiggins, Impact Staff
Maya Wiggins is currently a senior at Mercy College studying Media Studies. I love writing whether it is a song or a poem. Writing is my safe haven.
She...