Student Clubs Transition to An Online Campus Experience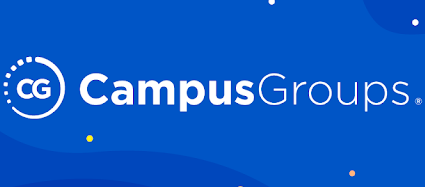 Clubs at Mercy have been working to keep the college experience alive for students, as all activities moved virtually last semester. 
Mercy is attempting to keep its student organizations busy despite being apart physically. Many groups are hosting virtual meetings and staying active on social media to continue to build their community.
Though in-person meetings and gatherings are allowed, Mercy reserves the right to limit what meetings and gatherings take place on campus, as well as numbers permitted in any gathering. 
CampusGroups, an app that allows students to create a virtual campus for student organizations and teams, has been an important tool for Mercy College to continue their groups virtually. A total of 49 clubs have joined CampusGroups and have accumulated many members who can now join a the click of a button.
On Sept. 25 during a Virtual Club fair organized by Assistant Director of Student Life Luis Cameron and Student Life Specialist Denicia Charles, several groups were able to introduce their clubs to students during a zoom call. Clubs such as The Caribbean Association, Association of Latino Professionals and Black Student Union, were given three minutes to introduce their club with a powerpoint and state their goals and events for the year as well as showing links to join.
Charles explained, "CampusGroups is like Facebook for student life. It allows you to connect with clubs based on your interest with links to register for zoom meetings and events."
Mercy students spoke on their experience with the virtual clubs and how meetings are being handled. 
Junior Danielle Muscente, Vice President of the Theatre Club, said the club has  been handling the new club structure well. The club has refurbished their Instagram and Facebook accounts to reach out to Mercy students, along with CampusGroups. 
"Social media has been a big help in spreading the word about our club. We've gained a lot of new members, which we've been very excited about." Muscente stated. 
  Though a lot of the club's assets graduated last semester, Muscente said the club has a lot of great newcomers, along with some current members. 
"We all love to perform, and since we're all great friends, it becomes less stressful."
Muscente stated that the Theatre Club's main goal is to put on more theatre showcases and that she's confident that the club will remain successful throughout the future. 
Though the arts have taken a big hit during COVID, A new trend for play productions are Zoom productions. The Theatre Club has been searching for material to use as of now. 
Muscente stated that the club still plans on performing their 2021 Showcase over Zoom in the spring semester.
"The event will be open to everyone, so I'm hoping we'll have an excellent turnout like our previous years," Muscente said. 
Muscente stated that though clubs being online only isnt easy, and will take some creativity to navigate the 2020-2021 year, the Theatre Club has gained more members than ever this year and the new normal has brought members closer together. 
Another club, Help Ministries, has also taken the virtual route to continue their ministry online.
Assistant Campus Minister and Music Director, Tim Burney, said, the group streams live every week on Facebook and Youtube, and that his website streams every Wednesday at 8 p.m.
"Our mission statement is to bring Christ to Campus Life and that is what we really hope to do. Yes, as a club we want to grow and do well, but our ultimate goal is spreading love and bringing Christ to Campus Life."
Member of Help Ministries, Brianna Lee, said, "I think this semester is definitely different but we have been going viral even while off campus so it's just a matter of adjusting to the new ways of gathering."
With the help of CampusGroups and tools such as Zoom, Youtube and other social media platforms, Mercy Campus Life has become more alive then ever before.
Leave a Comment
About the Contributor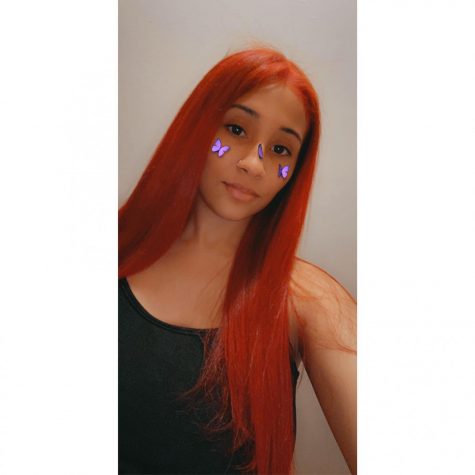 Amber Perez, Senior Writer
Amber Perez is half Puerto Rican and half Italian. She is currently residing at The Bronx, New York and enjoys listening to music and reading books about...