Chromebooks Available on Loan Throughout Semester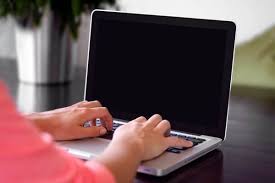 Mercy College is loaning 500 Chromebooks to students who are in need of a computer for the fall semester.
There are students who cannot afford to buy a computer due to the COVID-19 pandemic closing businesses and leaving parents and college students out of work. Some students have lost their jobs and can't recover from the loss. Nowadays, students more commonly work two or three jobs to pay off their student debt and support themselves.
The Mercy College bookstore has been home to students who are in need of school supplies, textbooks, and clothes. They are open in the Main Hall of the Dobbs Ferry campus from Monday through Saturday. Students who rent these computers are required to follow specific guidelines. The bookstore is handling the process in the easiest and safest way for students.
David Neufeld is the store manager at the Mercy College Bookstore and deals with the distribution of the Chromebooks regularly.
"You should reach out to your PACT Mentor, who will check if you are approved for the loaner program. Once you're approved, my team will get an email with a spreadsheet of student names. I email each student to come pick up the Chromebook or we can ship it to them."
The program will be continuous, but laptops must be returned to the bookstore by the end of the semester.
For students who are having trouble finding the textbooks they need for their classes or can't afford to buy them, the bookstore also offers a program for students to get textbooks for the semester. The bookstore staff has stated that the program is cheaper and more convenient for students who are in need of costly textbooks for their classes. On the bookstore website, students can log in using their Mercy IDs and the system will automatically provide them with a list of the books they need for the current semester, as well as prices and purchasing options.
All of the usual challenges that professors experience have been replaced by new ones since the COVID-19 pandemic halted in-class learning last March. Most classes were moved to virtual settings via Zoom. A typical remote learning environment consists of screen sharing by the professor, while the students follow along and carry out assignments on their own computers.
Many students expressed on social media the impact the changes have made on them.
Junior Steve Espinoza said that juggling school and life was normal for him, but it was quite a culture shock when COVID-19 hit.
"My job was closed for months and school was changed to online. It was a bit of a difficult way to learn while you're not in the class with the professor, but computers now are more important than ever since it's a tool you need to go to school and it might be like that for the rest of our lives communicating through the Internet. It is our common day to day life now."
College students who relied on part-time work to purchase school supplies such as laptops were challenged by unemployment. According to InsideHigherEd.com, "About 40 percent have lost a job, internship, or job offer. A little less than one-third expect to earn less at age 35 than they previously anticipated. Lower-income students were 55 percent more likely to delay graduation than their higher-income peers. COVID-19 also nearly doubled the gap between higher- and lower-income students' expected GPA."
Log in to Mercy Connect and fill out the formstack form to apply for a computer for the semester. Applications are typically approved in 48 hours.
Leave a Comment
About the Contributor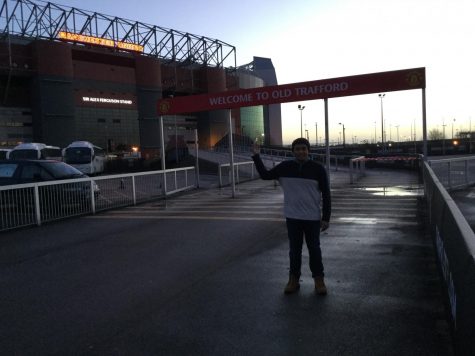 Gino Alva, Impact Staff
Gino Alva is a junior majoring in Journalism. Gino is an avid fan of the New York Yankees, Real Madrid and Manchester United. Soccer played a huge part...