America's View on COVID-19 Vaccine
Americans are deciding to use Pfizer vaccine that is being distributed to the U.S., according to new FDA announcements.
The Food and Drug Administration has been testing and researching the first COVID-19 vaccine, produced by the American pharmaceutical company Pfizer. The FDA announced that they will issue an "emergency use authorization" for the vaccine used for ages 16 and up. The United States has 16 million confirmed cases since March of 2020 and Americans are debating to use the vaccine.
The FDA has been keen on giving updates to the public about the COVID-19 vaccine. Pfizer announced their vaccine in November of 2020. Distribution work was made in Canada earlier in the month. The AARP has stated "that the vaccine was shown to be about 95 percent effective at preventing the illness."
CNET stated that "Pfizer and Moderna are ramping up production, but we do know that initially there will be up to 50 million vaccine doses in 2020 from Pfizer and 20 million doses from Moderna. In 2021, we can expect to see 1.3 billion doses from Pfizer and anywhere from 500 million to 1 billion doses from Moderna."
Dr. Albert Bourla, Pfizer Chairman and CEO, spoke about Phase 3 of the COVID-19 vaccine.
"Today is a great day for science and humanity. The first set of results from our Phase 3 COVID-19 vaccine trial provides the initial evidence of our vaccine's ability to prevent COVID-19. We are reaching this critical milestone in our vaccine development program at a time when the world needs it most with infection rates setting new records and economies struggling to reopen. With today's news, we are a significant step closer to providing people around the world with a much-needed breakthrough to help bring an end to this global health crisis.
The Pew Research Center has stated that "if the COVID-19 vaccine would be available to them today, would they get it. Nearly percent of U.S Americans said yes in May 2020. Having been asked the same question four months later, 51 percent of Americans would get the vaccine."
Many Americans have shared their voices on social media on receiving the vaccine. Many are worried that the vaccine was developed to quickly and will it actually work. Former Presidents Barack Obama, George Bush and Bill Clinton has offered to broadcast live the procedure being performed on them. Sandra Lindsay is a nurse in Queens and was the first person in New York and in the country to get a shot of the vaccine. She was broadcasted live getting the shot while sending a message to viewers that she wants to install public confidence that the vaccine is safe.
Brian Reyes, a student at Mercy College, voiced his opinion on wanting to get the vaccine.
"I always thought a vaccine would take years to make and to actually be working but I was surprised to hear that a vaccine has already been made and people are taking it already. I would be opened to take it maybe in a couple of months to see how the people who already took it react to it. It's a matter of time to see if the vaccine really works and hopefully by next year everyone in the world will have taken it."
Many Americans refuse to wear a mask because they do not think it helps. There are others who do believe it is real but are not concerned by being contacted with it. Others do not believe in vaccination because it is against their religion. Healthline.com stated that "some cite religious beliefs as the reason behind their refusal to get vaccinated, though most mainstream religions do not condemn vaccines."
Adagui Marchena, a New York resident who contacted COVID-19, spoke about her thoughts about the vaccination.
"It was very scary when I had COVID, I heard people that had it that they lost their scent of smell and taste. I live with my grandmother and I was scared she was exposed too. I feel once the vaccine is out, I will take it because I trust what the FDA is saying. Scientists has been working on this for months now and we are living in a generation where the technology is so advanced."
Vaccine development is a long-complicated process which can take years and sometimes decades for its completion. Dr. Anthony Fauci, who is the director of the National Institute of Allergy and Infectious Diseases has previously stated that the COVID-19 vaccine could be developed by the end of the year or be available for use in 2021. Majority of Americans can be vaccinated by the end of the second quarter next year.
Mercy College shared a statement of the encouraging news about the vaccine being used in colleges and how it will affect the school. The Commission on Independent Colleges and Universities in New York (CICU) is taking the lead in helping us and other colleges understand whether we have a role to play in rolling out vaccines to our communities.
The World Health Organization (WHO) stated in April. 2020 that "an estimated total cost of $8 billion will be needed to develop a suite of three or more vaccines having different technologies and distribution. Eighty companies and institutes in 19 countries were working on it for months."
Regulatory Affairs Professionals Society (RAPS) have shared information on the process of vaccinations being cleared. "Vaccines that have achieved regulatory authorization or approval; the second continues to follow candidates in Phase 1-3 clinical trials and some promising candidates in early development."
The Pfizer and BioNTech's vaccine are being shipped across the country for health care workers and nursing home residents. Both the CDC and FDA confirmed the shipments to be sent there first and gave an update when it will be available for the public. There may not be enough doses available for the public until 2021. A vaccine for children may not be available just yet.
While vaccines are being distributed across the country for the health care workers and reading the statistics, the public will be deciding on whether to take it when it becomes available.
Leave a Comment
About the Contributor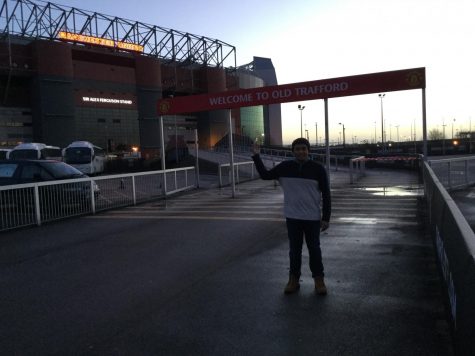 Gino Alva, Impact Staff
Gino Alva is a junior majoring in Journalism. Gino is an avid fan of the New York Yankees, Real Madrid and Manchester United. Soccer played a huge part...