Vet Tech Students Partner with CSTEP to Teach Younger Generations
Mercy College's veterinary technology students will be bringing a fun and energetic learning experience to high schoolers through the Collegiate Science & Technology Entry Program (CSTEP) in April.
CSTEP provides services to both undergraduate and graduate minorities or economically disadvantaged students interested in careers in science, math, technology, health, and other professional fields according to the Mercy College CSTEP page.
"The program is great for younger students because it gets them involved in science in a fun and energetic engaging way. It gets them excited about science and going into the STEM fields because their underrepresented groups in the stem field," said Dr. Sabrina Timperman, Associate Director and Associate Professor of Veterinary Technology.
Two students, Rachel Palmer and Akankaye Waul, have been working under the mentorship of Timperman and Dr. Amanda Colon, Assistant Professor of Veterinary Technology, on a project that will create a virtual workshop for STEP Students grades 10 through 12.
According to Timperman, this workshop will be on Anatomy and Physiology, use games, and have interactive projects focusing on scientific concepts that will educate the high school students.
"It is giving me an opportunity to reinforce what I have learned, and then teach it to younger students who possibly have interest in joining this field. Along with that, this will also look good on my resume. Potentially helping me secure a job at a practice," said Palmer
Palmer and Waul's efforts during this project have exceeded all of Timperman and Colon's expectations for the workshop. "We have two exceptional students who have really tackled this project and have taken it to heart and done a phenomenal job," said Timperman.
The ability to start and maintain a successful career after graduation is the key aspect of the program, not just focusing on learning the skills required to be a vet tech.
"We are not just preparing you to have the knowledge, we want you to be the best version of yourself within that. We want you to be successful in your job after you graduate," said Colon, who is also the Team Communication Professor for the program.
CSTEP helps students who are in professional programs or have an interest in professional programs to build up skills they will need for any job opportunity after graduation. Aside from learning the skills of a veterinary technologist, they will also learn how to interview, resume writing, leadership skills, and study strategies to help them in their careers.
Professionalism is another crucial aspect of the program which is the main focus for students.
"Professionalism is of utmost importance. It is how people first perceive you when they meet you. We want to have our students exemplify intelligent, thoughtful professional medical professionals," said Timperman.
These ideas all come together when the students present their virtual workshops. It gives them the opportunity to experience what it is like to be a medical professional, as well as an educator.
"As a veterinary technologist and vets, it's all about communication," said Timperman.
Giving back to the younger generations was important to all the students and teachers involved. It was during middle school and high school that many current students in the program were inspired to pursue a career as veterinarians.
This program gives them the chance to also inspire the next generation to become Veterinarians or Veterinary Technologists.
"They want to give back and help the younger generation move forward. They might have been giving an opportunity like this and it really meant something to them. So to give that back is important as well," said Timperman.
The importance of giving back was also shared by Colon, who knows the advantages of young students seeing these workshops. "The earlier students can get exposure to these workshops and see that possibility the better because then they can see all of the different options that they have."
Colon and Timperman both hope to help the future of the veterinary program grow through the partnership with STEP and CSTEP. This will continue the program's goal to better service the animals they care for.
Waul believes caring and compassion is what drives all to this profession. "What better way to leave your mark on the world than to be a voice for the voiceless? I believe veterinary medicine does just that."
If you would like to become involved or learn more about CSTEP or STEP programs. Reach out to Julie Arias, Associate Director of CSTEP/STEP at [email protected], or Jennifer Ramous, STEP Coordinator, at [email protected]. More Information is also available on Mercy.edu.
Leave a Comment
About the Contributor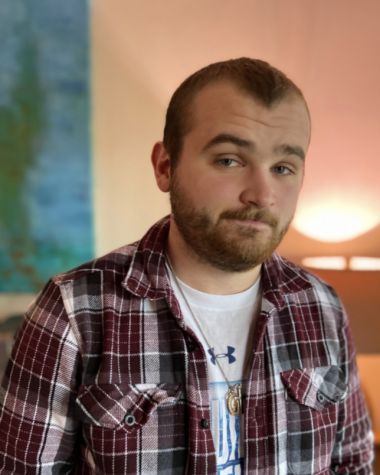 James Tiedemann, Managing Editor
James Tiedemann graduated from Mercy College in the May of 2022. He transferred there after graduating from SUNY Orange with his Associate's Degree in...