End of an Era for Westchester Malls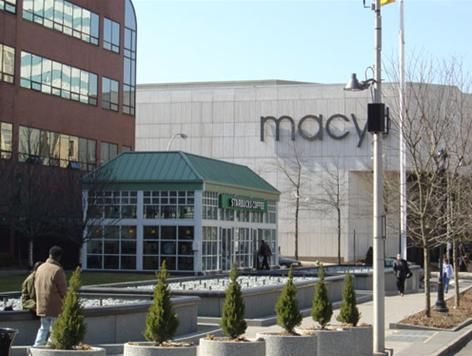 Stores in malls are closing in Westchester leaving residents to shop online.
Many malls in New York are closing due to low attendance and not enough profit. Malls were the home of the biggest stores of the county that includes Apple, Macy's, Nordstrom, Lord and Taylor, Victoria's Secret, and more. In the Westchester area, White Plains has two main malls (The Westchester and the Galleria mall) that were filled with people every day and every hour. There were various department stores that people went to try on clothes or picking out gifts. Most malls in the major suburbs are closing down.
For Mercy students who dorm in Dobbs Ferry, the closest malls are in White Plains and Nyack. A 20-minute drive to White Plains can see students hanging out and shopping in a small city filled with the popular stores before the pandemic. The Palisades Mall in Nyack is a popular spot for Mercy students for its size and floors-filled stores. Students now either buy online or have it mailed out to Hudson Hall.
Paul Guignardi, a student at Mercy College, has spoken about his thoughts on malls in 2021.
"It was a great place to hang out when I was younger and I would always be there on the weekends with my friends to go to the movies, shop, and just hang out in general. I hate to see that because of COVID-19, most of the stores are closing down but, I think it was going to happen eventually and it's always going to be online from now on."
Most all mall companies such as Simon Property Group have been having this problem for the past 10 years. Online shopping became more popular with the use of Amazon, eBay, and the main company's website. Often the people don't want to go out and shop for many reasons besides the pandemic. On most store's websites, they make an interactive shopping experience by showcasing the clothes in a 3-D render and the use of virtual reality. The downside of online shopping is the wait of receiving your items which can either be delayed for weeks and months even and paying a shipping fee that can sometimes be outrageous to some people.
The COVID-19 pandemic left a huge impact on malls since many malls had to shut down for months which also meant non-essential stores inside had to be closed as well. Once malls were reopening, some people were afraid to be with crowds of people and trying on clothes or touching anything. It was a major concern for apparel stores, where people want to try on a shirt and are not allowed to. While people are online shopping, some items that are purchased don't satisfy customers, which questioned stores for a returning system online. Returning clothes were made easier for customers. Many procedures involve companies like Amazon, sending mailing labels to customers who want to return and all they do is drop them off at their local mail place at no additional cost.
Westchester is known for a more residential place to live than New York City since it is more a crowded city. Malls were the only attraction that Westchester communities had. Since the stores are being shut down, there is a more desire to visit Manhattan to shop around and to enjoy themselves.
Deloitte is a consulting, tax, and advisory services company and has released a statement on the status of malls now and post-pandemic in North America. Surveys were conducted to see the difference in answers before COVID-19 and after.
Nearly 78 percent of consumers expect online shopping to become more popular post-COVID-19. Nearly 60 percent of consumers expect enclosed-mall shopping to become less popular post-COVID-19 more shoppers said they will want to just get in and out as quickly as they can.
Matteo Corredor, 21, who works in Bloomingdales in Manhattan, spoke about the decline of shoppers and the shopping environment.
"There haven't been many people shopping by coming in. There's probably like five or ten people every hour and it almost seems like it's a ghost town. Some of my coworkers focus on online orders and we organize the orders for pick up or returns and exchange. It has been tough sometimes not seeing people come in and out every day."
Leave a Comment
About the Contributor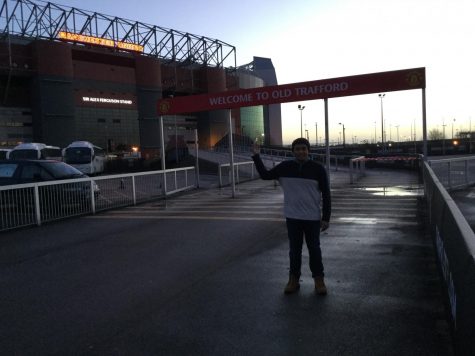 Gino Alva, Impact Staff
Gino Alva is a junior majoring in Journalism. Gino is an avid fan of the New York Yankees, Real Madrid and Manchester United. Soccer played a huge part...