Lord & Taylor Closing For Good
As we all know Lord & Taylor has been in business since 1862 where it was established in the United States. In August 2019, they had over 38 stores and one outlet store. The Lord & Taylor Building in New York City is located at the flagship store where it operated in 2019. However, news broke out last summer in August where they announced the possibility of going out of business in a 200-year run which many associates might lose their jobs.
Rohey Benga was a former sales associate at Lord & Taylor working in the shoe department and her experience working there was very overwhelming, amazing, and devastating at the same time.
"I started working there in September 2010 and I got hired as a seasonal sales associate at Ralph Lauren," Benga said. "It was nice working at the Ralph Lauren department because It was easy but the most stressful part about it was when the whole store would have their Friends and Family, Charity Sale and it gets busy."
The best part about it is when the company does great by reaching their sales goals, the managers would throw parties for all their hard work and dedication. They would provide gourmet food and the best restaurants in Eastchester. Later on, after the holidays the manager decided to hire her as a full-time sales associate in the shoe department. However, a lot of people were let go around January when the company was cutting hours and it got slow and they weren't making enough sales.
As a shoe sales associate, Rohey would receive commission for every shoe she sells and she learned a lot about sales in the shoe department. She would also receive great benefits.
"You get health benefits, 401k, sick leave, and vacation pay. Also, the discount was 25 percent, which I was able to use when they have big sales and I would buy stuff for myself and my kids," Benga said.
As the months went on, Rohey seemed content working at Lord & Taylor because the managers love her work ethic and she's sociable with her customers and coworkers which by the way she has built strong relationships with them, so they don't ever see her quitting. She's comfortable being in a positive environment instead of working for these other companies that don't treat associates right.
However, things changed as soon as the pandemic hit unexpectedly in New York which caused a lot of companies to shut down permanently and more were laid off.
"They closed down Lord & Taylor in April for months now which affected their sales goal, and the associates that work there, including me. In July, they reopened but things weren't the same as it used to be," Benga said.
As a result, Lord & Taylor filed for Chapter 11 bankruptcy on August 2, with a few upscale retailers who have done so for months. They announced the closure of 19 stores at first, then increased the number to 24 a few weeks later. Every store will now permanently close. Most of the stores that shut down were in Eastchester, Long-Island, New Jersey, New York City, Ridgehill, and Connecticut which caused a lot of employees to lose their jobs.
"It was very devastating because I've worked there for 11 years and I've built great relationships with my coworkers and customers. They treated me with respect and they were not nasty to me so it sucks that I won't be able to see them at work anymore," Benga said.
Since then, they've been putting sale signs around the store informing customers about "STORE CLOSING SALE," and the "20-40 percent ENTIRE STORE."
"A lot of customers weren't too happy about the store shutting down permanently because that's their favorite store where they bring their kids, friends, and family members to shop," Benga said.
She also added "Not to mention the fact that most of the customers live in Eastchester, especially the rich ones, so it's convenient and easy to get there."
Rohey will never forget the main people she's worked with and will always love that friendship bond.
"I always stay in touch with my coworkers. I still talk to Alice, Katy, Gifty, Juan, Nancy and other people to see how they're doing and everyone is doing well," Benga said.
Overall, Rohey is definitely going to miss Lord & Taylor and the long road experience but she's ready to move onto bigger things and hope for the best.
"I do plan on looking for work eventually but when the pandemic gets better," Beng said. "I'll definitely consider looking for a new job, or start a business that I'm pursuing so yeah things are gonna work out."
Leave a Comment
About the Contributor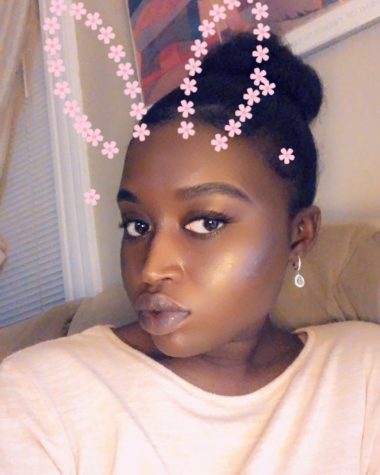 Amy Mbaye, Impact Staff
Amy is from Elmsford, New York who studied Communications Media and Arts at Westchester Community College and has her associate's degree. She is now studying...