Break-Ins at Mercy Force Security Upgrades
Mercy College has accelerated planned security upgrades following breaks in at two different buildings on the Dobbs Ferry Campus.
On Feb. 24, a 61-year-old New Rochelle man broke into Maher and Mahoney Halls during normal business hours. Mercy College confirmed they were aware of the break-in through a statement provided upon request.
"Mercy College is aware of an attempted burglary on the Dobbs Ferry Campus that occurred on Wednesday, Feb. 24. An identified individual, with no affiliation to Mercy College, entered Maher and Mahoney Halls during normal business hours without a legitimate purpose and was recently arrested by the Dobbs Ferry Police Department for a reported theft at a separate location that same day.
Mercy College did not suffer any economic loss. The College is cooperating with local authorities on their ongoing investigation. The safety and security of the Mercy Community remains our highest priority."
The statement was provided by Laura Plunkett, Director of Public Relations & Community Relations for Mercy College.
In response to the break-in, Mercy installed swipe access points on the Dobbs Ferry Campus at Mahoney Hall. "While this was a planned project, the installation was accelerated due to the incident," said Plunkett.
The man reported of breaking into Mercy was later arrested for a burglary at the Masters School in Dobbs Ferry. The burglary occurred on the same day as the break-ins on the Dobbs Ferry Campus.
The identity of the individual, Donald Mack Bennett, was reported by www.rivertownsenterprise.net who credit the information to the Irvington Police Department. Irvington Police Department did not return phone calls to The Impact.
Bennett is also reported to have attempted to enter Dobbs Ferry High School at some point during the day of the other break-ins, but was unable to gain access.
These break-ins are the latest for Bennett who has been accused and arrested for breaking into school over the past 22 years. He has served multiple prison terms for school burglaries throughout Westchester County at that time.
In 1999, he plead guilty to third-degree burglary, a felony, for entering three separate schools in New Rochelle. These schools were Columbus Elementary School, Jefferson Elementary School, and Blessed Sacrament High School. This led to him being sentenced to two and a half to five years in prison.
Following his prison stint, he again plead guilty in 2009 for a string of robberies which included the Edgewood School in Scarsdale. He was later sentenced in 2011 to four years in prison for attempted second-degree and third-degree burglary.
In 2020, Bennett was again charged for felony third-degree burglary at the Waverly School in Eastchester, and criminal trespass at Scarsdale's Immaculate Heart of Mary School, according to the Westchester County District Attorney's Office.
In most of these incidents, Bennett attempts to enter under false pretenses. As reported by dailyvoice.com, He claimed to be looking for work for his son. This appears to be a common tactic of his when attempting to gain access to school buildings or property.
He has also claimed to be a janitor and oil delivery man in a few incidents. Many of which were recognized as disguises by security.
In his most recent charge involving the break-in at the Masters School, Bennett was arraigned in Dobbs Ferry Village Court. His bail was set for $5,000 cash; $10,000 insurance company bail bond and $25,000 partially secured bond with 10% required as stated by the District Attorney's Office.
These incidents were mentioned in a Facebook post by the District Attorney's Office on Mar. 7, which acknowledges concern about Bennett and his past record. "The Westchester County District Attorney is committed to maintaining safe and secure communities and to providing communities with as much transparency and information as possible."
Leave a Comment
About the Contributor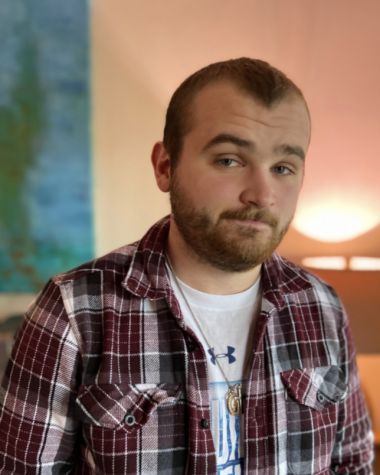 James Tiedemann, Managing Editor
James Tiedemann graduated from Mercy College in the May of 2022. He transferred there after graduating from SUNY Orange with his Associate's Degree in...