Mercy College Continues Its Annual McCann Memorial Scholarship
Mercy College continued its ongoing lecture series in memory of former Chair of Counseling Department and Director of School Counseling at the School of Social and Behavioral Science Arthur G. McCann on Oct. 26. McCann had been a part of the Mercy community from 2009 to 2018.
During the lecture, McCann was described as "a genuine, patient, and kindhearted person" who's impact on the counseling program will forever be felt.
A scholarship was created in honor of McCann titled the Dr. Arthur G. McCann Memorial Scholarship Award. The $500 scholarship would be awarded to a female graduate student, attending the Bronx campus, pursing a master's degree in school counseling or mental health counseling. She must be a first-generation student who possesses a 3.0 or above GPA with community service.
This year's recipient is Maria Beltran. Beltran is student in the mental health counseling program who has dedicated her time in providing services to the mental health community in family shelters, outreach engagements, and care coordination.
This year's lecture focused on systemic racism with a presentation titled "Who Are We and What Are We Looking At? Addressing Systemic Racism and Cultural Identity in the Counseling Relationship," presented by Dr. Jonathan Rust.
Rust is a licensed psychologist and national certified counselor. He has taught programs such as school counseling and mental health counseling at the State University of New York at New Paltz. Rust continues his work through his private practice in Poughkeepsie, New York.
Rust's expertise revolves around the understanding of how racial, culture factors including systemic racism affect the psychosocial development and mental health of racially, culturally diverse groups. He has conducted several presentations and workshops on diversity and multicultural counseling.
The lecture took a deep dive into systemic racism in counseling through topics such as the importance of culture and culture identity, social systems and how they work as hierarchies around group power and privilege, systemic racism verse racism, manifestations of systemic racism.
As the lecture portion began, Rust asked to keep in mind the following questions: Who are you? How did you come to this work you are in? How do you understand how culture and culture identify affect you? How does systemic racism affect you?
To best explain social systems, Rust used himself as an example. The two factors that lead him to his career was being the youngest member of his family and growing up and living as an African-American.
"In my family, I was the baby, and I was treated that way and kept that way so [that was] my role in the hierarchical relationship in my family. I was seen as the one with the least power," Rust stated, now understanding systems within families.
"Growing up as an African-American in the United States was the same type of event that also affected who I am," Ruff started. "Understanding being seen as a second-class citizen, being seen as less than, having to worry about what others thought of you, how others thought of you and how you acted and all the different stereotypes," he explained.
Because of these experiences, Ruff became aware of ubiquitous social systems
Ruff goes on to explain how systemic racisms affects both the People of Color, POC, and white communities. In mental health, Native and Indigenous Adults report the highest mental illness in any racial groups. Black Americans and POC tend to be misdiagnosed with serious mental illness and are less likely to receive medical services, access to medical, and seeking out services.
Ruff reminds us we need to respect the lived experience as racisms and discrimination is an everyday reality for POC
Systemic racism in the white community leads to a distorted sense of reality and a ridged sense of self. When confronted with topics like privilege and white supremacy there's an offensive reaction.
Even if small, engage in conversation to help find common ground and learn from both perspectives.
Leave a Comment
About the Contributor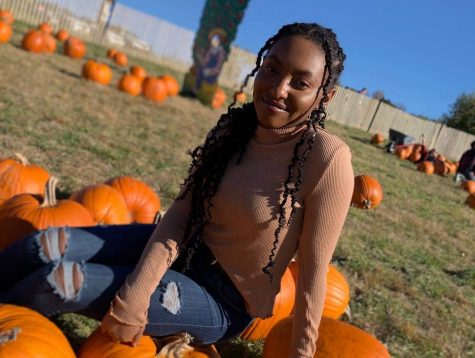 Katelyn Turner, Impact Staff


Katelyn Turner is currently a senior at Mercy College. Falling in love with writing at a young age, Katelyn has decided to challenge herself by pursing...