Mercy College Celebrates Black History Month
Mercy College held its annual celebration of Black History Month, bringing together the black community hosted by President Tim Hall and Executive Director of Media and Innovation, Edie Magnus, and featured guests discussing the importance in American history of black culture.
Every year for Black History Month, Mercy College hosts events celebrating black success in different fields across many different industries around the college.
For this year's Zoom event, the college chose to celebrate the impact of art, culture, and design in the black community and featured keynote speakers: Sarah Bracey White – librarian, teacher, art consultant, motivational speaker, and executive director of cultural affairs in the town of Greenburgh; and Dominique Jones, Mercy College alum and graphic designer for Penguin Publishing Books.
The event began with opening remarks from Magnus then followed by a surprise video message from Congressman Mondaire Jones thanking the college for its efforts in remembering the importance of black history months and black historians.
The congressman got personal when discussing the life of his great grandfather, who said he was harassed every time he went to school and was even spit on.
"I miss him, but I know I am honoring him every day," Jones says.
Jones's statement was followed by Westchester County Executive, George Latimer who discussed his experience growing up as a white man in Mount Vernon, a community that a black demographic as over 60 percent of residents, according to the New York Times.
He discussed how even though schools taught a lot about American history, it was almost always slanted to white history and not inclusive.
"[Growing up] We were taught white history. We were taught about the history that occurred back in Europe, and that is what we perceived American history was," said Latimar. "Now we know it's richer."
Latimar called for more inclusivity in American history to teach not only about history including white historians but to discuss the impact that black history has on the United States.
New York State Assembly from Greenburgh, Tom Abinanti, also made an appearance at the event though he had just returned from Albany earlier in the day, he discussed how black history has been looked over in the past but has now become at the forefront of the history that defines America.
"The history of America is [full] by people of every race, color, religion, and national origin, but unfortunately the history books that are supposed to cover the history, omit the impact that black Americans had," said Abinanti. " It's really important that we understand what black history is all about."
The first keynote speaker, Sarah Bracey White, opened up about her own personal struggles with creativity growing up and how it helped her overcome the different challenges she was experiencing.
"[Growing up], I never thought of myself as creative even though I have lived in a creative life," White says.
When she was just a child, she embarked on different activities such as; learning how to grow things such as fruit and vegetables, sew clothes, and even making cookbooks for mothers on Mother's Day.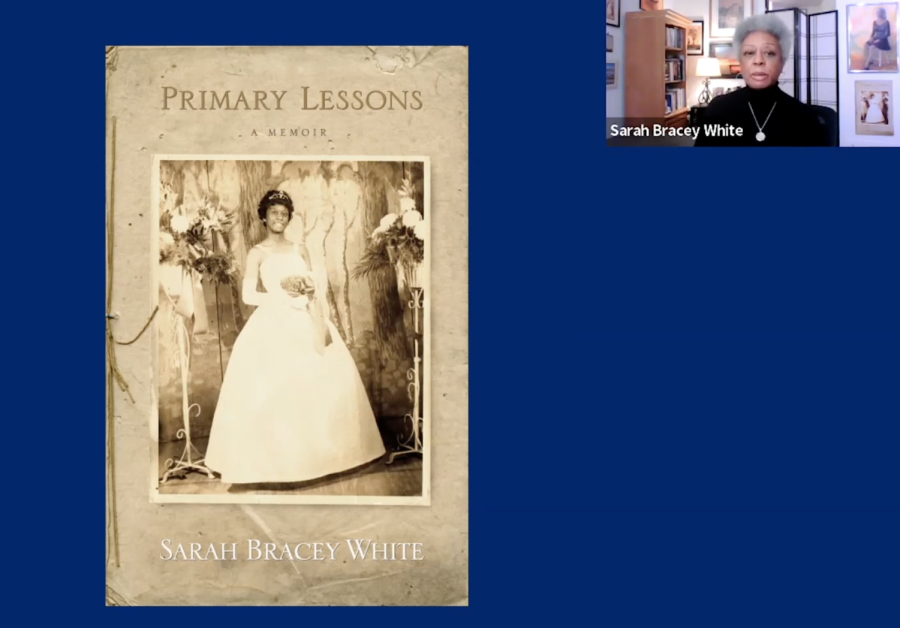 Currently, she has served over 30 years as the executive director of cultural affairs, town of Greenburgh, and is responsible for putting together numerous events showcasing the talents of different black individuals in the Greenburgh area.
She also discussed her book, Primary Lessons, in which she talks about her family's upbringing and how her backstory helped shape who she is today. She discussed one instance where she found out about her great-grandfather and how he overcame the struggles of slavery and became a successful businessman including how by 1900, though he was illiterate, owned over 1,000 acres of land in South Carolina.
When discussing the lack of creative representation in schools, she reminded the audience how creative talent in the black community exists, and it's important to look for it, and Mercy College is doing what they can to find that talent.
"We're reaching out in communities to say this is what's going on," said White. "What [Mercy College] is doing is putting steroids on this whole principal of inclusion."
The second keynote speaker, Dominique Jones, who is a graphic designer for Penguin Publishing and founder of Black and Brown Book Designers, also discussed how even though she loves her current job as a creative advertiser for the company, she still has hurdles she goes through. The website Jones works for is dedicated to helping represent underrepresented communities in showcasing their creative work.
"I was and still am the only black person in my group," said Jones about her position at the company. "[Black History Month] is a reflection of what our ancestors have done, and if it wasn't for them, then I wouldn't be here today."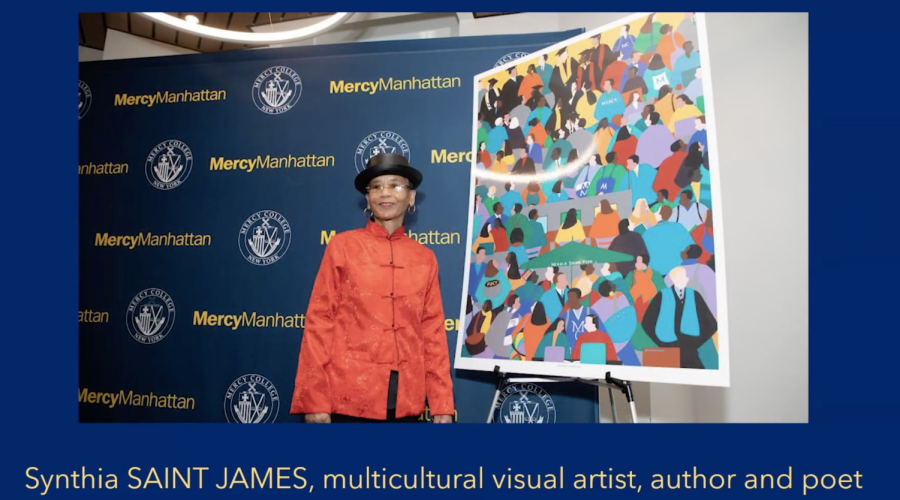 The event closed with the final speaker, Sakinah Bell, a senior at Mercy College who is a part of the Mercy Scholars Program and is graduating in 2022. Bell, who is also an aspiring graphic designer discussed how her past struggles with depression and anger helped spark her creativity in advertising.
"[I've] been through a lot in life with depression, and I learned how to put that into creative design," says Bell.
She discussed how she would draw whatever she felt like drawing and as time went on and technology advanced, so was her skills in advertising and Photoshop.
She obtained her associate's degree from TCI College of Technology in 2000, and at 35, she is set to graduate with a degree in creative advertising.
"[Growing up] there were no teachers telling me that 'you've got this," said Bell. "It wasn't until Mercy [College] that someone actually told me that 'you've got this'."
The event was closed with final words by all of the keynote speakers from Wednesday evening, and final words emphasizing the importance of not only the event but black culture.
"The telling of our story must be told by us," White says.
As she wrapped up her discussion, White ended with a powerful statement that left the audience smiling in admiration and nodding their heads in agreement.
"This is a country of opportunity but many people in power have their vision of how things should go and if you don't fit into that vision, then you won't be invited."
Leave a Comment
About the Contributor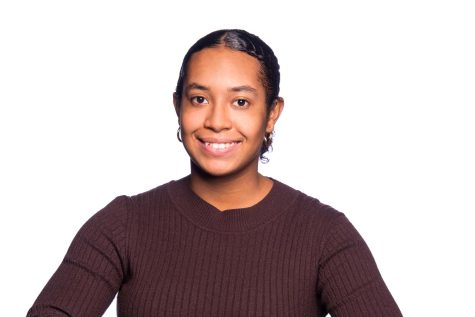 Britney Guzman, Impact Staff
Britney Guzman is a Senior at Mercy College. She writes a column called Quali-Tea News where she discusses her love for cats, Taylor Swift and mental...